50 Best Graphic Design Firms in the World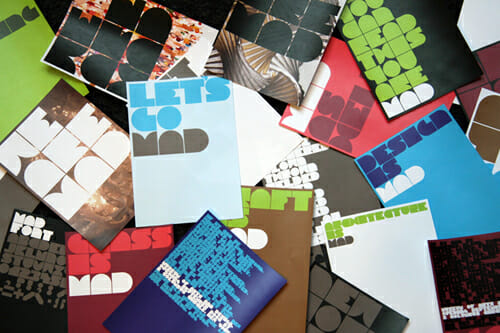 Image Source
by GDDH Staff
Graphic design is a great way for those adept in the art of visual communication to reap the rewards of their creativity. From magazines and advertising to packaging and signage, the world of design is filled with commercial possibilities. What's more, for up-and-coming talent, there's the lure of prestigious honors such as the D&AD Awards and the DBA Design Effectiveness Awards, or perhaps even a rip-roaring Cannes Gold Lion.
Ambitious design graduates may start out working their way up the agency ladder before throwing their creative hats into the ring and launching their own studios. If they're fortunate, during the course of their careers they'll spend time at one of the companies listed here – as we take a look at 50 of the world's top graphic design firms.
50. Alphabetical
Despite having only been established in 2010, London agency Alphabetical has achieved a lot in a short space of time. The design studio – which was co-founded by designers Bob Young and Tommy Taylor – has already landed high-profile clients such as Unilever, Royal Mail, D&AD and U.K. retail chain Marks & Spencer. In 2013 Alphabetical won a prestigious Design Week Award for the internal graphics work it developed for South London community center The Link, which Young described as "an amazing landmark for us as a design studio." Alphabetical's approach is to "work closely with [its] clients to create design with character and relevance," which it applies "across identity, print, digital, environment and packaging design."
49. Brighten the Corners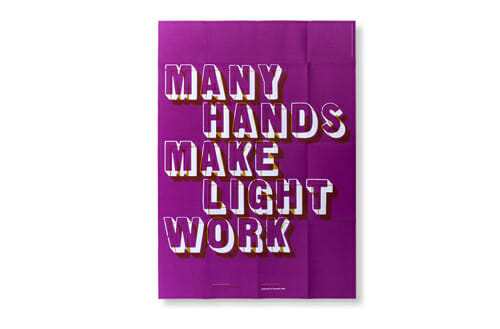 U.K.- and Germany-based boutique agency Brighten the Corners was founded by Royal College of Art graphic design graduates Frank Philippin and Billy Kiosoglou in 1999. The agency started out in Brixton, London but now also has an office in the Odenwald region of Germany. Brighten the Corners prides itself on simplicity. "We like to keep things clear and enjoy editing out all the unnecessary bits that cling to ideas," it explains. "Design should be concept-driven, personally formed as well as engaging and fun." The agency's list of industry honors includes D&AD awards, a Fedrigoni Top Award and numerous Type Directors Club awards. Brighten the Corners also often works with award-winning sculptor Anish Kapoor.
48. Leftloft
Leftloft is an Italian "full-service design company" with offices in Milan and New York. Francesco Cavalli, David Pasquali, Andrea Braccaloni and Bruno Genovese set up Leftloft in 1997, and the design and consulting company stresses the importance of proper communication in the digital realm. Leftloft's clients include Moleskine, Pirelli, and Italian soccer team Inter Milan, for whom the firm created a series of retro one-player match posters in 2012. In 2013 Leftloft won a D&AD Award for its work with German contemporary modern art exhibition dOCUMENTA and was also nominated for its The Book of Books, The Logbook and The Guidebook designs. "We help our customers to reach their audience," explains Leftloft. "We diffuse and illustrate any kind of information."
47. Eduardo del Fraile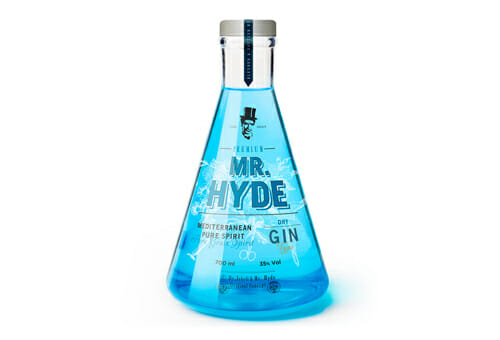 Art director and designer Eduardo del Fraile started the small, eponymous Murcia-based Spanish agency in 2000 – which, according to the site, equates to over 5,500 working days (and counting). "I resolve projects by taking a big-picture approach, from naming through to identity, packaging and product design," explains del Fraile. The agency's output is both inventive and innovative, and even its website is arguably something of a work of art. Eduardo del Fraile has worked with brands like Harper's Bazaar, Estrella de Lavante and Dr. Jekyll & Mr. Hyde. The studio is particularly well known for its winery design, and in 2010 del Fraile won a Red Dot Design Award for his book Wine Labels, which also earned a One Show Design Gold Pencil for its cover. The agency has additionally picked up silver at the 2013 Pentawards.
46. Bibliothèque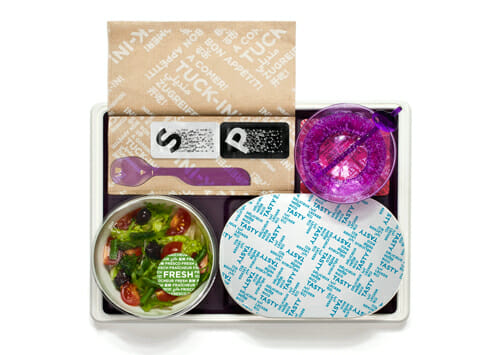 English designers Tim Beard and Mason Wells set up London agency Bibliothèque with American design partner Jonathon Jeffrey in 2004. Bibliothèque's ethos is "to produce effective and captivating design solutions, underpinned by conceptual thinking, meticulous attention to detail and innovative production." In less than a decade, the close-knit agency has built a strong reputation in the design world, working with big clients such as Adidas, Sony, Nike, Nokia and Virgin Atlantic. It's also a favorite of British arts institutions like the Barbican. Bibliothèque founders Beard, Wells and Jeffrey give lectures and have served on the juries for competitions such as the D&AD Awards, the Scottish Design Awards and the International Society of Typographic Designers awards.
45. Anti/Anti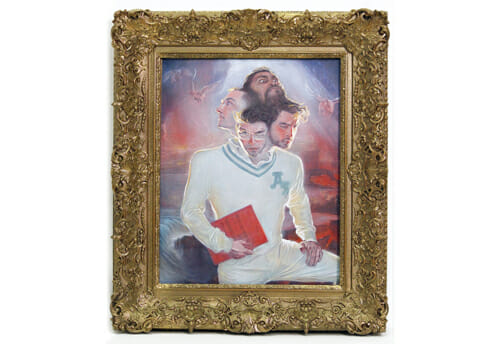 Designer Ros Knopov established hip boutique agency Anti/Anti in New York in 2007. "The plan was to do away with office politics and red tape, and create good design alongside good people," the agency's website explains. Anti/Anti prides itself on shaping "authentic brands" and stresses the importance of listening to its clients before attempting to tell their stories. "The best way to build atop a brand narrative is to understand the people behind it," it says. Anti/Anti also adds that its "clients know their brands better than anyone else" – and it has worked with some of the biggest, including Coca-Cola, the United Nations, skatewear firm éS and advertising giant Ogilvy & Mather.
44. Mytton Williams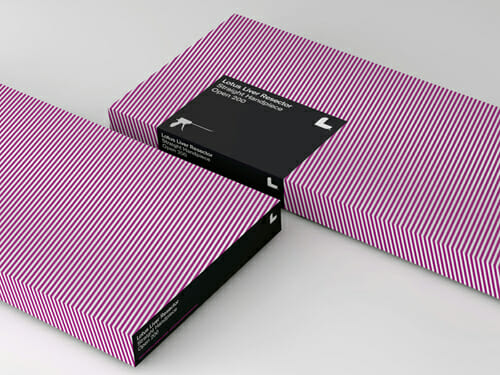 Designers and partners Bob Mytton and Sophie Williams founded English design agency Mytton Williams in Bath in 1996. Since then, the agency has garnered an impressive amount of national and international recognition within the industry, including D&AD, CLIO, DBA Design Effectiveness and Red Dot awards. Mytton Williams is a brand specialist, offering clients branding research, strategy, identity, implementation and corporate communications services. The agency prides itself on "designing brands with intelligent simplicity," with "well thought-through ideas that are simple, beautiful and effective." Ethos is important here, as demonstrated by the company's "book of nos" – ten design principles such as "no fluff" and "no hiding." Its client list includes KPMG, the Royal Photographic Society, the Royal Academy of Dance, and retailers Clarks and Waitrose.
43. WAX Partnership Incorporated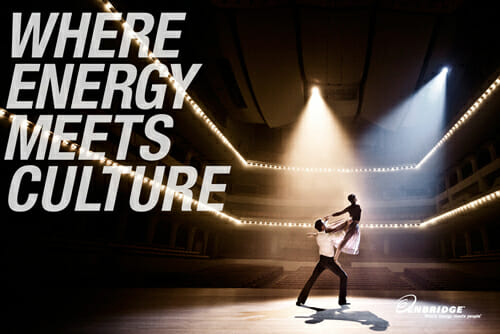 WAX partnership incorporated is a Canadian design agency based in Calgary, Alberta that was co-founded by designers Joe Hospodarec and Monique Gamache and strategy specialist Dan Wright in 2005. WAX's areas of expertise encompass advertising, marketing, design, mass media and social media. The award-winning, 25-person company describes itself as "a group of strategists, writers, art directors, designers, digital developers, digital artists and production managers, who are passionate about engaging consumers with brands." WAX also prides itself on coming up with ideas, adding, "We don't just create advertising, digital or design solutions. Anyone can do that." So far, the agency has won over 200 design and advertising awards, and its clients have included local energy company Enbridge, the Calgary Philharmonic Orchestra and the Victoria Symphony.
42. Graphical House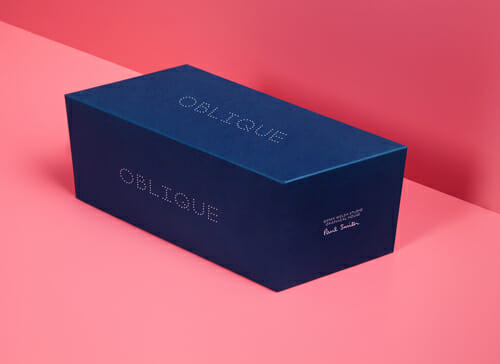 Designers Daniel Ibbotson, Graeme Johnston and Colin Raeburn founded creative boutique Graphical House in Glasgow's Merchant City in 2002, after 18 months of steady progress. The agency describes itself as "a design consultancy… producing thoughtful and beautifully crafted work across all applications – digital, analogue and environmental." Graphical House has worked with big names such as the BBC, Channel 4, EMI and fashion designer Paul Smith, and it specializes in brands and communication design. "Details matter," explains the agency, whose output is edgy, modern and tailored to each individual client. In 2009 Graphical House worked with Turner Prize-winning Scottish modernist-inspired sculptor Martin Boyce, designing a poster for his "No Reflections" exhibition. The design was shortlisted in the D&AD Professional Awards in 2010.
41. Urban Influence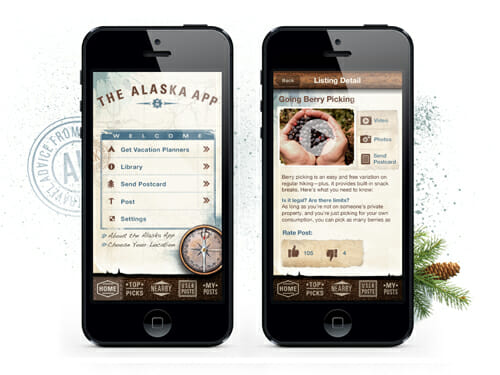 Seattle-based agency Urban Influence describes itself as a "soup-to-nuts branding, design and interactive studio." The company explains that working "under one roof" boosts collaboration as well as the speed and caliber of its output. Urban Influence was founded in 2003 and has endured despite suffering a serious fire, the recession and "the fashion sense of Capitol Hill." The agency's services include brand development, digital marketing, interactive strategies and design across many disciplines. Urban Influence focuses on everything from brand reboots to sales-boosting initiatives and has worked with companies like auto warranty specialist Endurance, leading Mac security provider Intego, Seattle Metropolitan magazine and the New Sheridan Hotel in Colorado.
40. Brandhouse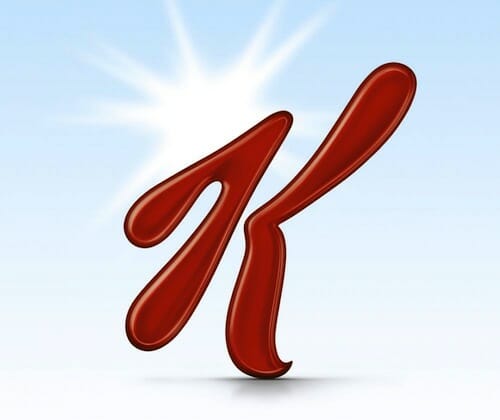 London-based U.K. design and consulting company Brandhouse describes itself as "the brand agency that uses the power of emotion to create high-growth brands." It also says that its approach "makes brands emotionally distinctive, sets them apart from their competitors and drives sustainable growth" by giving them an "emotional competitive advantage." Brandhouse was founded in 1989 by Mark Wickens, and since then it has become an internationally recognized agency working with "five of the top 10 international FMCG companies… and one government." The company's high-profile client list includes Kellogg's, San Miguel, Britvic and countless more that Brandhouse can't reveal due to confidentiality agreements. In November 2013 the agency was acquired by U.K. content business Hangar Seven.
39. The Partners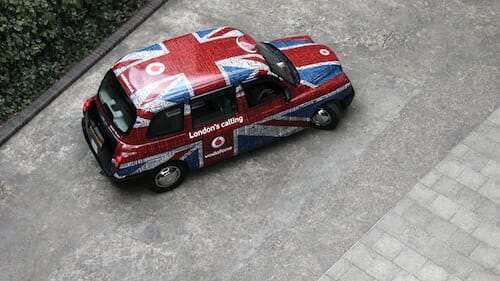 The Partners is never far from the top of the Design Week Creative Survey, an annual listing of design consultancies ranked by their award wins. The agency's impressive list of accolades includes Gold, Silver, and Bronze Cannes Lions as well as CLIOs and D&AD Awards honors. Original partners Aziz Cami, David Stuart, Keren House, Nick Wurr and Malcolm Swatridge founded the company in 1983, and since then it has grown into an internationally recognized firm with offices in London, New York and Singapore. The agency's 90-person team delivers "brand strategy, design and innovation ideas for clients who require outstandingly creative solutions." Among the list of clients are eBay, the BBC, Deloitte, Vodafone, Ford and Jaguar.
38. dn&co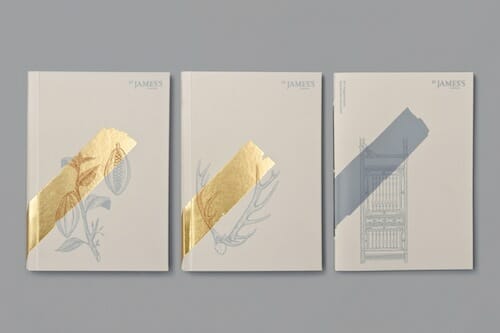 "We build brands from the ground up," explains London-based digital, brand and print design agency dn&co. The studio specializes "in branding companies and assets in the architecture/property industries" and prides itself on its "unapologetically modern aesthetic" and "passion for space and architecture." Founded in 2006, the agency has a client list that includes Aviva, the Blackstone Group, CBRE and Crown Estate. In 2013 dn&co emerged victorious in the Independent Design, Marketing, Advertising or PR Agency category at the Performance Marketing Awards, which also honored the website the studio created for St. James' London. Earlier that year, dn&co won three D&AD Awards for the work it developed for Moorgate Exchange and St. James's London, adding to its growing collection of industry honors.
37. Design Bridge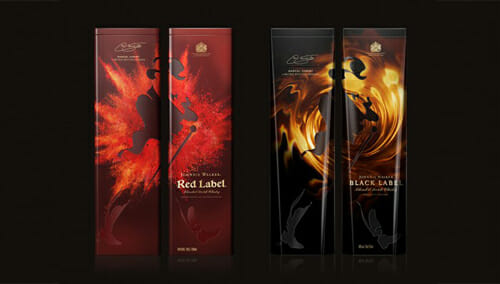 Design Bridge was co-founded by executive chairman Bill Goodenough, personnel director Johanna Bowers and financial director Mike Hawkins in 1986. Since then, the company has grown to consist of more than 200 employees from diverse international backgrounds working in three vibrant areas – Amsterdam, London and Singapore. Design Bridge describes itself as an agency that "blends creative passion, strategic insight and a strong belief in the power of great ideas," and its core services include brand identity and strategy, corporate identity and packaging design. The agency has worked with companies such as PepsiCo, Dulux, Johnnie Walker, Unilever, Heinz and Hyundai, and it has had its fair share of success, most recently in the 2012 DBA Design Effectiveness Awards, where it came away with a silver and bronze for packaging design.
36. Pearlfisher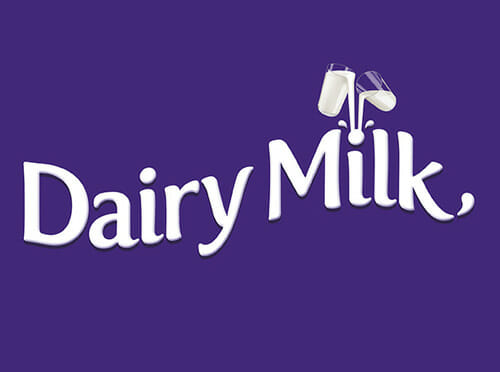 Designers Karen Welman and Jonathan Ford founded Pearlfisher with partner Mike Branson in 2002. The agency was established in London but now also boasts an office in New York. Pearlfisher stresses the importance of design to its whole approach, explaining, "Our focus as designers is to bring together the deepest truths and most powerful desires to give brands their powerful expression." Philosophically, the agency aims to "create a better future through design" by working with high-caliber clients that are "challengers and icons," as Ford puts it. In 2013 Pearlfisher rebranded and redesigned Cadbury Dairy Milk globally. The agency has also worked with Starbucks, Innocent and Green & Black's, while its professional honors include a Cannes Gold Lion, numerous D&AD Awards and Pentawards plus over a dozen Gold DBA Design Effectiveness Awards.
35. Wolff Olins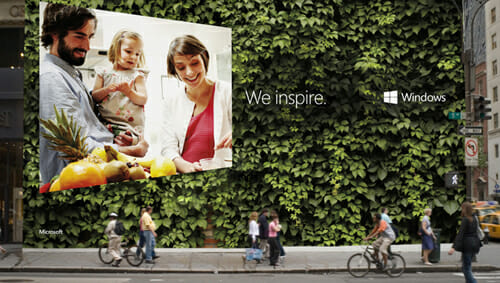 Designer Michael Wolff and ad guru Wally Olins established Wolff Olins in London in 1965. The company describes itself as "a brand and innovation firm for the future," and today it also boasts offices in New York, San Francisco and Dubai. Wolff Olins has worked with high-profile clients such as Skype, AOL, Mercedes-Benz, PepsiCo, Macmillan Cancer Support, Sony and Unilever. The company was praised for its rebranding work on Microsoft's Windows 8 campaign – even employing the talents of lifestyle photographer Todd Selby – although it was heavily criticized at first for its controversial identity for the 2012 London Olympics. Notwithstanding, the agency's honors include Cannes Lion, Webby and D&AD awards. "In a world where what you do matters more than what you say, we build brands that create better realities, not just a nicer image," writes Wolff Olins.
34. Silo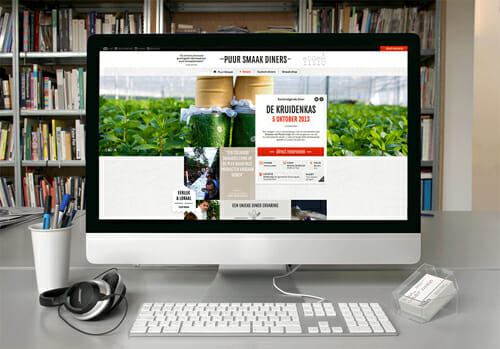 "We love brands," says award-winning Dutch agency Silo. It goes on to add that the way consumers connect with brands has changed, saying, "Brands are now our friends." To facilitate this new, more open relationship, Silo aims to connect consumers and brands by "translating strategic objectives into authentic, original and surprising communication designs that [touch] people." Designer Rene Toneman founded the agency in South Holland in 2008, and in 2012 it received the title of European Design Agency of the Year at the European Design Awards. Silo also won gold at the awards for its work with TEDxAmsterdam, while its other clients have included MTV, Shell, Sanoma Digital, Centralpoint.nl and Fenedex.
33. GBH (Gregory Bonner Hale)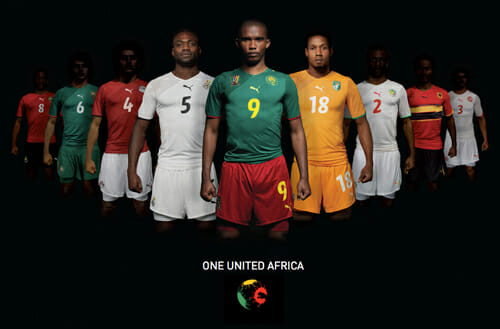 Designers Jason Gregory, Mark Bonner and Peter Hale established "multi-disciplinary graphics group" GBH (Gregory Bonner Hale) in London in 1999. Since then, the award-winning studio has worked with high-profile clients like Puma, Eurostar and Virgin, and it is well known for its collaborative work with renowned French designer Philippe Starck. GBH was even behind the Italian national team's badge and branding for the 2004 FIFA World Cup. "We solve communication problems within brand identity, literature, TV and print advertising, retail, environments and online," explains the company, adding that it specializes in branding, advertising and design. In 2012 Design Week's annual Creative Survey rated GBH as the number two design consultant in the U.K.
32. Base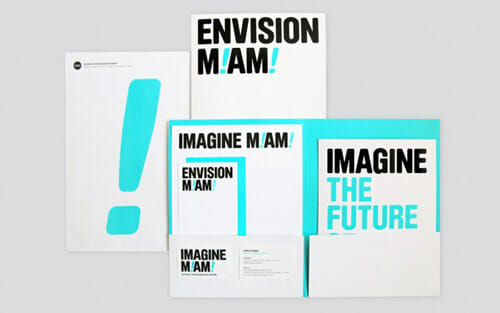 Base Design was co-founded by Dimitri Jeurissen, Thierry Brunfaut and Juliette Cavenaile in 1997. The studio describes itself as a "high-end branding agency" and prides itself on a certain point of difference, saying, "We specialize in not specializing. Any industry, discipline or media." Promising to "grow potential," Base Design boasts work covering everything from fashion and luxury brands to high culture and the corporate world – wherever "design bumps into pop culture." The agency holds offices in Brussels, Geneva, Santiago de Chile and New York, and it has produced work for clients such as Adidas, the Olympic Museum, the Miami Art Museum, Kanye West, Yves Saint Laurent and the City of New York.
31. LOVE.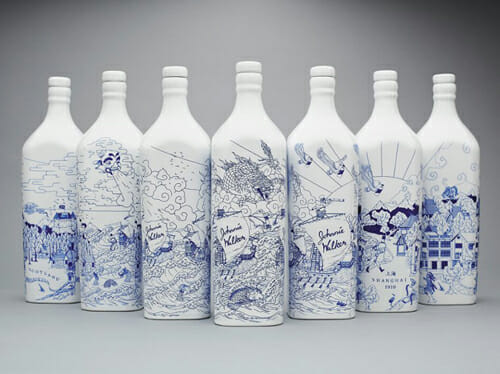 Creative studio LOVE. was founded by executive creative director Dave Palmer in Manchester in 2001. Since then, it has expanded into London and Shanghai, racked up more than 220 awards, and worked with global giants such as Johnnie Walker, Sony PlayStation, Umbro, Microsoft, Virgin and Dr. Martens. The agency is even behind the cover of One Direction's hugely popular first album. LOVE. specializes in digital and print design, packaging, brand identity and advertising. The company likes to "engage," "entertain" and tell stories, each one "painstakingly and lovingly crafted." The LOVE. blog also states that individuality is an important factor, saying, "Some people don't like the fact they can't pigeonhole us… What we're really about is developing ideas that help brands connect with their audiences in the most creative, engaging and memorable ways possible."
30. Studio Number One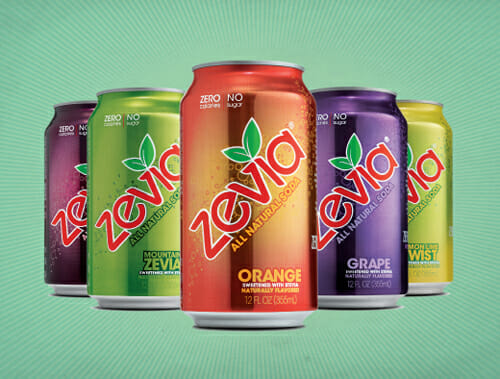 Iconic street artist and graphic designer Shepard Fairey – who famously designed then future U.S. president Barack Obama's "Hope" poster in 2008 – founded Los Angeles-based design agency Studio Number One in 2003 alongside his wife Amanda. According to the official site, "Studio Number One was a means to extend [Fairey's] unique strain of innovative graphics, subversive self-promotion and grassroots marketing to the world of advertising." The agency specializes in visual identity, brand development and packaging, with its clients including the likes of Coca-Cola, Saks 5th Avenue, Levi's, Nike, Google and the Webby Awards. Studio Number One also adds, "Building from Fairey's approach to design – striking, thought-provoking work backed by innovative disobedient methods – the company has since evolved into a creative agency dedicated to expanding the parameters of brand communication across all media."
29. FutureBrand

Global "brand and design consultancy network" FutureBrand bills itself as "the creative future company." It was originally founded in London in 1999, and today it's powered by more than 500 creatives spread across the U.S., Asia, South America, Europe, Australia and the United Arab Emirates. "With 25 offices worldwide, FutureBrand has the bandwidth to identify consumer trends, product and service innovations that are taking place in real life and in real time around the world," explains the company. FutureBrand has worked with high-profile clients such as Bentley, American Airlines and Nestlé's Nespresso. In 2013 the North American division of FutureBrand won a CLIO Corporate Identity Design award for its work with American Airlines, the first time that an airline had ever received this honor. In 2012 the London office was also named Marketing magazine's "Agency of the Year."
28. Magpie Studio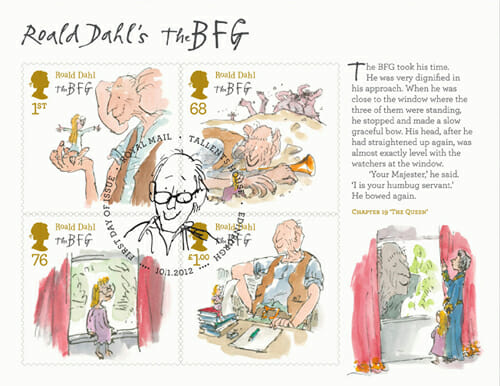 Up-and-coming London-based design agency Magpie Studio was established in 2008 by Ben Christie, Jamie Ellul and David Azurdia. "Ours is a simple approach: listen to our clients; understand their audience; solve their problems," explains the agency on its website. In 2013 a Design Week survey placed the studio sixth on its U.K. Top 50 list, which showcases the most acclaimed British design agencies. That same year, Magpie Studio won a Cannes Gold Lion for its work with British broadcaster Channel 4's new 4Seven channel, and its designer Will Southward was also shortlisted at the Design Week Awards in its "Rising Star" category. Magpie Studio's client list includes The New York Times Magazine, the Houses of Parliament, Royal Mail and University College London.
27. Critical Mass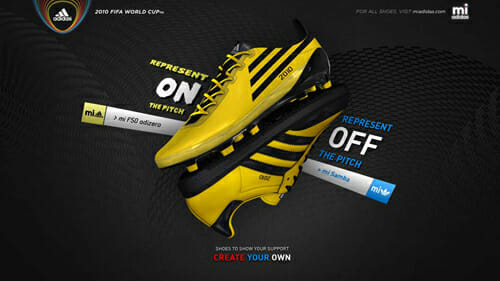 Canadian digital agency Critical Mass was founded in 1995, and since then it has grown into what it describes as one of the world's leading interactive agencies. The company's headquarters are in Calgary, but it has a global presence, with offices in the U.S., Europe and Costa Rica. Critical Mass' areas of expertise include digital marketing, brand launches, social media, video, 3D and cross-platform web design, and digital commerce. Moreover, the agency has worked with influential global giants like Adidas, Harley-Davidson and NASA. In 2013 Critical Mass' website for Nissan GT Academy won an Internet Advertising Competition award, with the firm also scooping a handful of WebAwards in 2012. In January 2014 London creative outlet Agency Republic merged with Critical Mass, moving into the company's office space in the English capital and boosting Critical Mass' profile even further.
26. Alexander Interactive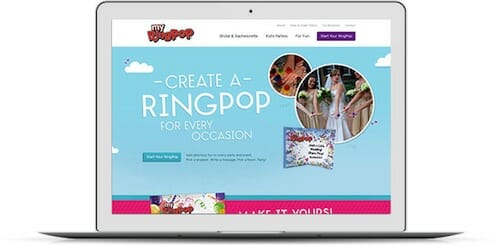 Award-winning New York-based digital agency Alexander Interactive was founded in 2002. Using the idea of "transactional intelligence," the agency initiates tailor-made digital business opportunities for open-minded companies interested in innovation. "We ask: Why are people coming to your site? What do they expect to find? What's the best way to make sure their expectations are met?" writes Alexander Interactive, explaining its process for creating engaging websites with "real business goals." The company's specialist services include visual design, web development and tablet commerce, while Saks Fifth Avenue, Time Inc., Vanity Fair, Louis Vuitton and TAG Heuer figure among its high-profile client list. In 2013 Alexander Interactive received the Best in Class title in the consumer goods category at the Interactive Marketing Awards for its My Ring Pop website.
25. Huge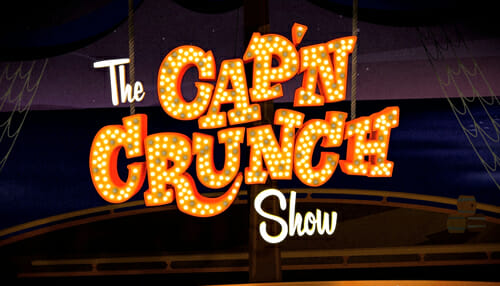 Worldwide digital agency Huge was co-founded in New York by David Skokna, Sasha Kirovski and Gene Liebel in 1999. The company's first assignment was a big one – to give IKEA's online presence an overhaul. Since then, Huge has grown into the role of major player, with offices across the U.S. as well as one in Rio de Janeiro and another in London. In 2014 Advertising Age recognized Huge as one of its "A-List" agencies, the fourth time it has been so honored within the past five years. Advertising Age explained, "Huge prevailed with a staggering 38 percent growth and $130 million in revenue last year." In 2013 Huge's digital department worked with industry giants like eBay, Nike and Coca-Cola, had a hand in an Innovation and Leadership award for excellence in advertising after working on the Pizza Hut XBox app, and also revamped the NYC.gov site.
24. Go Media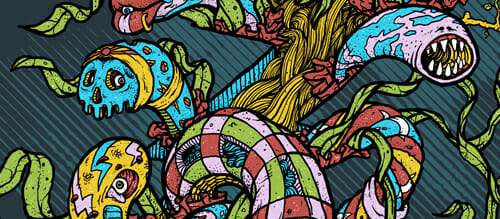 Award-winning Cleveland-based creative agency Go Media was founded by Wilson Revehl and William Beachy in 2003. Go Media is known for its branding, passionate design and innovative digital projects, and it has worked with internationally recognized clients such as Adobe, PepsiCo, Coca-Cola, Warner Bros. Records, Nike, Sony Music and the Rock and Roll Hall of Fame. "Go Media works with brands who have a passion for smart design, bold creativity and meaningful ideas," we're told. The agency also promises, "No matter what the medium, [its] staff of seasoned designers applies a keen eye and a compelling aesthetic to achieve head-turning results." What's more, Go Media aims to build an interactive and collaborative online design network through "experiential learning events," informative articles, tutorials and festivals.
23. Firstborn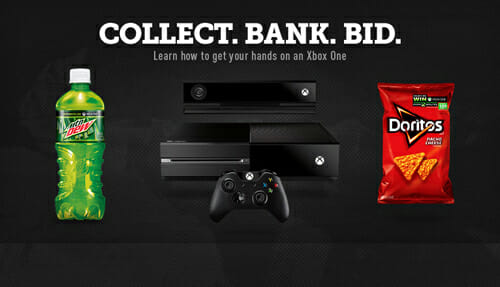 New York-based design agency Firstborn has racked up more than 200 awards since Michael Ferdman established the company in 1997. The firm describes itself as a multiplatform digital agency, and it covers related areas such as digital apps, 3D models, websites, content management tools and interactive presentations along with "just about anything else that takes advantage of digital technology." Firstborn's client list includes PepsiCo, M&M's, Puma, Ford, Microsoft and JBL, and in 2013 the design agency won a Cannes Gold Lion for its work with Japanese clothing company Uniqlo. Notwithstanding its clear digital mission – executed with state-of-the-art software and equipment – Firstborn's arsenal also contains "the oldest and truest of all artistic tools; pencils, paper and a handful of creative minds and artistic souls."
22. Africa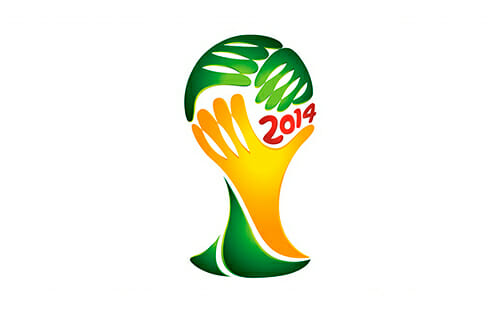 Brazilian agency Africa arguably landed the contract of a lifetime when it won a 25-entry competition to design the logo for the 2014 FIFA World Cup. The São Paulo-based company also garnered Advertising Age's "International Agency of the Year" award in 2014. Africa's proprietor is Brazilian marketing communications firm Grupo ABC de Comunicação; it was founded by the group's chairman Nizan Guanaes and a host of partners in 2002. The idea was to focus on fewer clients but larger ones, allowing the agency to provide tailored "exclusive and dedicated teams." Its list of clients includes Procter & Gamble, Budweiser, Walmart and Brazilian bank Banco Itaú (now part of Itaú Unibanco). "Africa transcends the role of a creative agency… Their provocative creative differentiates us from other brands in the market," said Itaú Unibanco's CMO Fernando Chacon.
21. Johannes Leonardo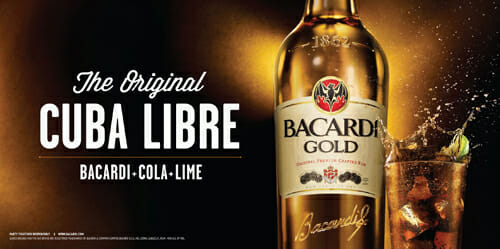 "There will always be new media. There will always be new technology. But there is only one medium. The consumer is the medium," writes New York-based agency Johannes Leonardo. The boutique company is rapidly gaining momentum, having been founded in 2007 by Jan Jacobs and Leo Premutico, and according to The New York Times it's "becoming increasingly known for its unconventional creative output." Johannes Leonardo's clients have included Google, Nike, TED, Coca-Cola, Chanel and Bacardi, while its huge collection of prizes showcases a 2013 CLIO Award and a selection of Cannes Gold and Silver Lions not to mention a Grand Prix. "With clients like Google and Coke, this 50-person shop's new-business chart looks like a 'tidal wave,'" wrote Advertising Age, who awarded Johannes Leonardo silver in its 2011 Small Agency of the Year category.
20. Face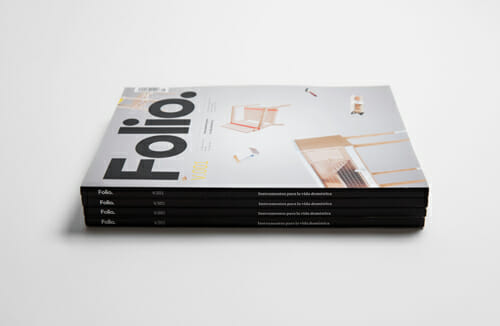 Slick "supermodernist" Mexican design agency Face prides itself on creating work that aims to "brave the test of time." The company was founded in Monterrey in 2006, and its ethos is "simplicity works." Whatever the challenge, its solutions are always sleek, sophisticated and timelessly minimalistic. The agency describes its portfolio as using "honest branding" and claims to have a "foolproof creative method." The company's website also boasts, "Our craft is the result of constant effort, talent and commitment to quality of the highest international caliber." Face's clients include hip publications such as Folio and Pocketmag as well as makers of fine jewelry Cocoon. In 2013 the agency won a Premio Quorum Award for the second year in a row.
19. Big Spaceship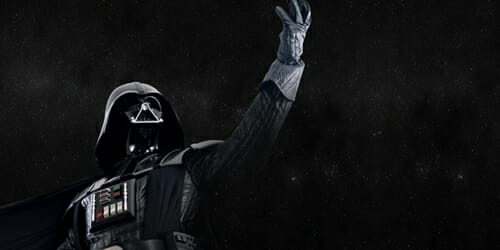 Daniel Federman and Michael Lebowitz established prominent digital agency Big Spaceship in Brooklyn in 2000, just as the Internet was gaining momentum. Since then, it has worked with clients such as ASOS, Belvedere Vodka, BMW, HBO, Hewlett-Packard, YouTube, Google and Sonos. Fittingly, Big Spaceship also teamed up with Lucasfilm in 2012, giving the official Star Wars site a complete makeover and adding "more epic visuals, more accessibility and more content, allowing fans of all ages to explore, play, watch and connect as they navigate the site." Big Spaceship's accolades include a Primetime Emmy nomination together with Cannes Lions and CLIO awards, and the agency has repeatedly been recognized as a great place to work by Advertising Age.
18. Huncwot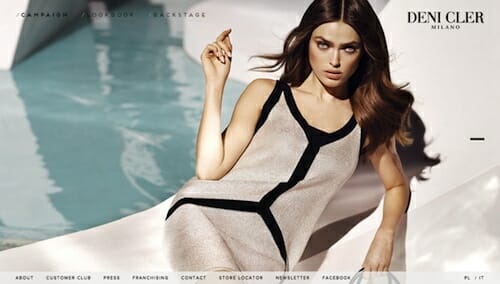 Award-winning Polish design studio Huncwot was founded in Warsaw in 2006 by experimental movie fan Łukasz Knasiecki and fine art graduate Arek Romański. Designer Adam Widmanski eventually joined the team as a partner in 2012. Together, they lead "a creative agency that focuses on interactive design, clever technology and video production." The agency's list of notable honors includes five Awwwards trophies – which recognize outstanding design, innovation and creativity on the web – as well as three prestigious European Design Awards and five Favorite Website Awards. "We strive to create beautiful and functional design," writes Huncwot, whose clients have included Central Europe fashion giant Reserved, the National Library of Poland, and top U.S. ad company Goodby Silverstein and Partners.
17. Bleed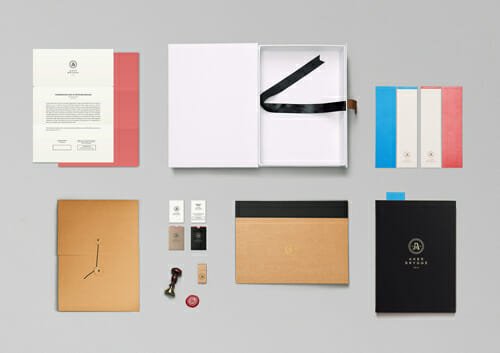 Partners Svein Haakon Lia and Dag Solhaug Laska founded multi-faceted design studio Bleed in 2000. Bleed draws inspiration from the agency's highly creative surroundings in Oslo and Vienna and believes it's important to "be different" and "take chances." As a result, the company's striking work, stylish website and edgy branding is anything but ordinary. In 2013 Bleed won Gold, Silver and two Bronze prizes at the European Design Awards, a Gold Visuelt Award, and an MFGD award for design excellence, and it has worked with household name brands such as IKEA, Pepsi and Diesel. "We believe in the power of visual language," writes the agency, which adds that its "work spans brand identity and development, art direction, packaging, printed matter, interactive design, art projects and exhibitions."
16. Anthem Worldwide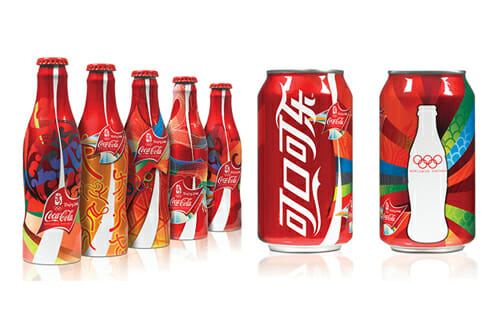 "Every brand deserves an anthem. A rallying cry which creates emotional and rational connections that inspire action," writes global ad agency Anthem Worldwide, explaining the idea behind its own branding. Anthem stresses the importance of creating, heightening and expanding desire. The agency's passion-boosting approach includes research and insight, brand architecture, brand strategy, package and design, and data mining. Anthem was founded in 2004 and is a division of international brand specialist SGK, with the award-winning agency currently holding 17 offices spread out across the U.S., Europe, Asia and Australia. In 2008 Anthem famously fashioned striking new packaging for Coca-Cola to tie in with the 2008 Beijing Olympic Games, and in 2013 the firm was a triple winner at the American Package Design Awards.
15. jäger & jäger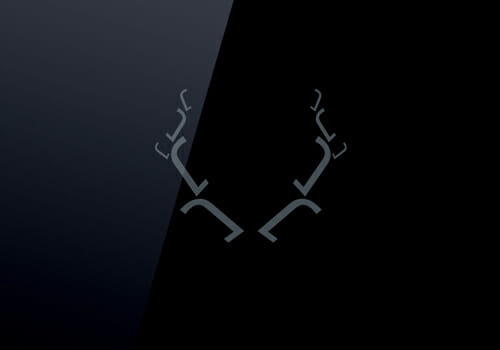 In 2013 Germany's jäger & jäger won the European Design Awards' coveted title of Agency of the Year along with three other silver awards at the ceremony. Impressively, the agency has racked up more than 100 local and international awards over the past five years, including a Red Dot Best of the Best Award, three Type Directors Club Awards and five Gold European Design Awards. Despite all the accolades, however, the agency promises that "the best is yet to come." jäger & jäger explains that companies and markets are filled with human beings and that branding communication needs to be special, touching, and to engage on an emotional level. Founded in 1991 by Regina and Olaf Jäger, the company has worked with clients such as Candela, DaimlerChrysler, SBB and Stuttgart Marketing.
14. venturethree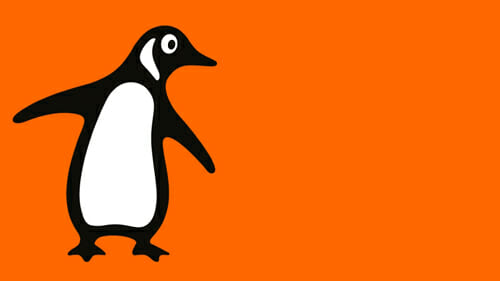 London-based global design studio venturethree was established by former Wolff Olins director Philip Orwell and Aroma Café founder and former Wolff Olins employee Michael Zur-Szpiro in 1999. Today the venturethree team has grown to include "60 strategists, designers, writers, animators, artworkers and project directors." venturethree has worked with big British names including Sky, Penguin, Waterstones, Little Chef and Manchester United FC. The studio lists tone of voice among its specialties, which also embrace branding, identity, digital strategy and, of course, design. Elsewhere, venturethree's impressive list of industry honors showcases a 2013 D&AD Graphic Design/Integrated Graphics award, a 2013 Transform Award for Best Rebrand in Western Europe and a 2012 Brand New Awards Comprehensive Identity Program win.
13. Minale Tattersfield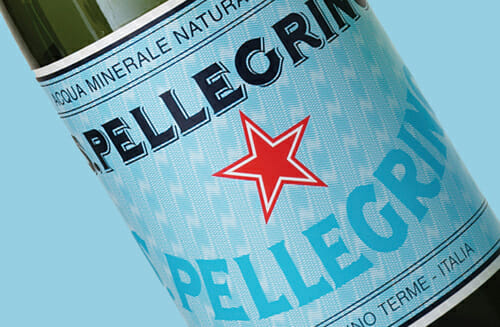 Designers Marcello Minale and Brian Tattersfield founded global design agency Minale Tattersfield in London in 1964. Today, the company also has offices in France, Russia, Belgium and Australia. Minale Tattersfield is one of the most awarded design agencies around; in fact, it has won the seventh most D&AD awards worldwide in the past 50 years. "The D&AD Awards are arguably the world's most prestigious and respected in the design profession, so we are very pleased to have reached the top 10," said Minale, who is still managing director at the firm's London office. Today, Minale Tattersfield offers an integrated approach – design strategy – incorporating disciplines such as brand identity, digital design (from web to 3D), packaging and wayfinding. Clients have included Eurostar, Britain's FA Premier League, BP, the Sydney Olympics, illy, Gazprom and San Pellegrino.
12. Dessein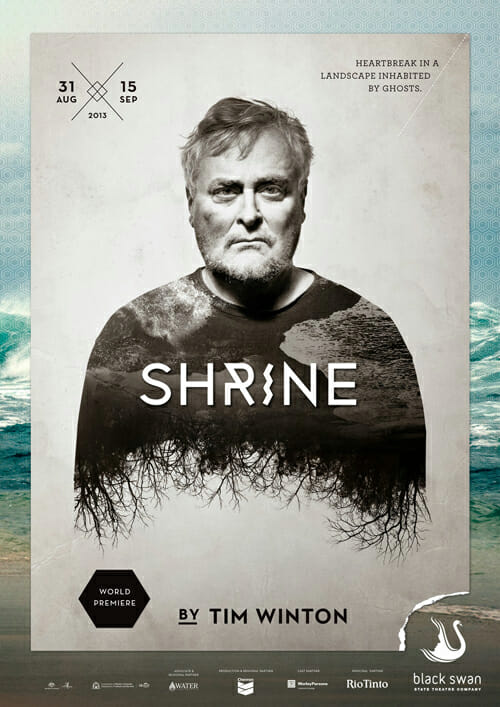 Perth, Western Australia-based Dessein is an award-winning boutique design studio established in 1987 by directors Tracy Kenworthy and Geoff Bickford. Its client list includes Café Corporate, Fermoy Estate and the Black Swan Theatre Company – and in 2013 Dessein added Best in Show and Platinum Creativity International awards to its collection of international and national honors for its work with Black Swan. Dessein specializes in logos, branding, web design, signage and packaging and describes its team as a "close-knit" group of designers "deeply committed to creative design solutions with a difference." The agency also adds that its designers' "diverse cultural backgrounds, religions and travel experiences" combine to create a "bottomless pool of design inspiration, waiting for the opportunity to see the light of day."
11. Turner Duckworth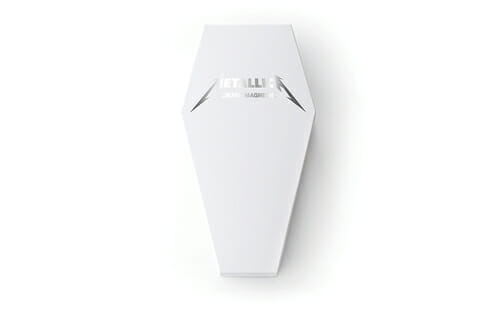 David Turner and Bruce Duckworth launched international branding and design agency Turner Duckworth in London in 1992. Today, Turner works out of San Francisco, while Duckworth heads up the company's London office. Turner Duckworth's diverse list of high-profile clients includes Coca-Cola, Levi's, Amazon, "upmarket" U.K. supermarket chain Waitrose, and heavy metal giants Metallica. The agency has won more than 200 awards, including a Grammy for its work on Metallica's 2008 album Death Magnetic. "We design iconic visual identities and packaging for consumer brands," claims Turner Duckworth's official website. "We constantly strive to deliver not only world-class strategic design, but also world-class project management."
10. Studio Dumbar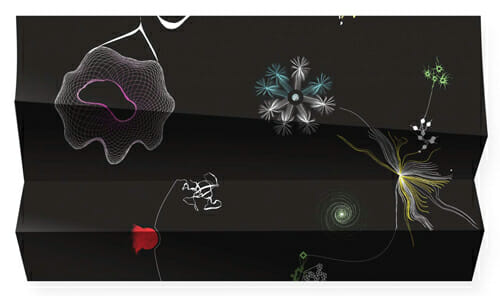 Internationally acclaimed award-winning Dutch agency Studio Dumbar was founded by designer Gert Dumbar in The Hague in 1977, although it relocated to Rotterdam in 2003. Today it also has offices in Shanghai and Seoul and is cited as having a major influence on the international design community. The agency describes its work simply as "visual branding" and "online branding," and it has worked with clients such as Shell, Apple and Nike. Its visual identity collaboration with Alzheimer Nederland also saw it win the Best in Show honor at the 2013 European Design Awards. "It is in our nature to look for the pure essence… It's a mentality that helps us to build a great team and achieve extraordinary results, no matter how complex or demanding a project might be," writes the studio.
9. Checkland Kindleysides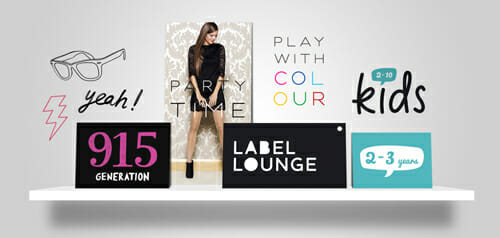 Award-winning English agency Checkland Kindleysides was founded by Jeff Kindleysides and David Checkland in 1979. Retail design and brand communications count as two of its well-developed core strengths. In 1984 Checkland Kindleysides designed what it describes as "the first true flagship sports store on Oxford Street" for Olympus Sport, a major franchise at the time. In 1987 it designed the first Levi's store in the U.K., and then in 1996 it worked on the first Ray-Ban sunglasses store. Checkland Kindleysides has also rebranded Bentley and Rolls-Royce and collaborated with legendary U.K. soccer team Manchester United. Other clients have included Audi, Converse, Beats by Dr. Dre, Lexus, Sony, Pizza Hut, Nike, Timberland and Virgin, while D&AD and Cannes Gold Lion honors number among the awards it has received. Today, the agency is run by sole owner Kindleysides and has offices in London and Leicester, England.
8. Chermayeff & Geismar & Haviv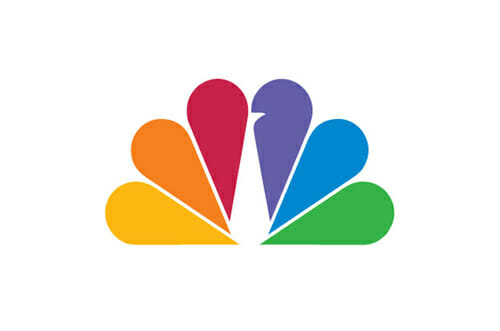 Yale alumni Ivan Chermayeff and Tom Geismar founded Chermayeff & Geismar in New York in 1957. Israeli-born designer Sagi Haviv – who has been described as a "logo prodigy" by The New Yorker – joined the company in 2003 and became a partner four years later. The company was officially renamed Chermayeff & Geismar & Haviv in 2013. This acclaimed agency is behind some of the most iconic and instantly recognizable logos in the world – from NBC to Mobil and National Geographic – and it describes itself as a "graphic design firm specializing in the development of trademarks, print, web and motion graphics, exhibitions and art in architecture." The firm also scooped the 2012 Graphis Gold Award for Haviv's poster design for CENTRO, a Mexican design and media university.
7. The Chase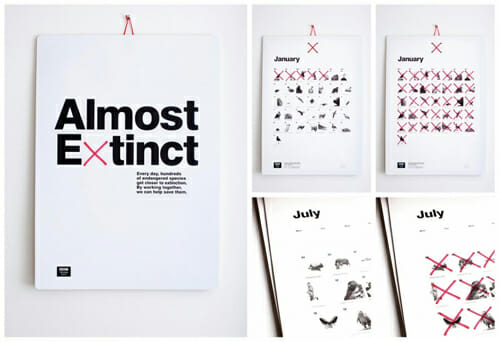 Award-winning Manchester-based U.K. brand specialist The Chase was set up in 1986 by directors Ben Casey and Lionel Hatch, and the agency now has additional offices in London and Preston. "We look hard to discover what it is you want to say, stay focused on a core message and then use creativity to ensure the results get noticed," says The Chase's mission statement, explaining its approach to branding and brand strategy. This highly regarded company has worked with clients like the BBC, Transport for London, and U.K. supermarket chain Sainsbury's. The Chase has garnered more than 250 awards for its work in the nearly three decades since its founding. Today, it is Britain's top-ranked creative agency in the corporate branding and print sectors.
6. Vignelli Associates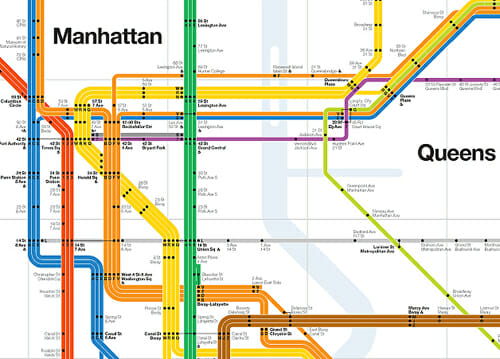 Celebrated Italian designer Massimo Vignelli and his wife Lella launched New York-based Vignelli Associates in 1971. "I like [design] to be visually powerful, intellectually elegant and, above all, timeless," explains Mr. Vignelli on the firm's website. He is known in the industry for embracing a range of areas, such as architectural and industrial design, identity, advertising and packaging, and for his uncomplicated and clean aesthetic. In 1972 the firm famously – and controversially – fashioned a new map for the New York City subway system that it has now updated. However, the original map has since won acclaim. "Vignelli's clean modern lines and bold colors changed the branding of the subway… and elevated the map to the level of modern art," wrote New York radio station WNYC.
5. McFaulstudio/McFaul + Day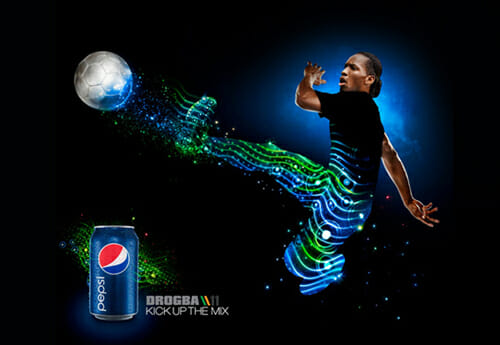 Designer John McFaul founded boutique agency McFaul studio in Portsmouth, England in 2002. Since then the studio has worked with companies like Lucasfilm, Audi, Pepsi, Nike, Virgin Atlantic, the BBC, IBM, Sony, Samsung, Levi's, Kidrobot and Carhartt-Europe. McFaulstudio specializes in creating brands with an imaginative and cutting-edge approach. In 2014 McFaul joined forces with London designer Justin Day to form global agency McFaul + Day, and collectively the new team has more than two decades' worth of worldwide experience working with "some of the largest and leading agencies and brands, spanning all creative platforms." "McFaul + Day passionately create observed and rigorously executed solutions, de-layering a proposition to its simple truth," explains the new company's official website.
4. Sagmeister & Walsh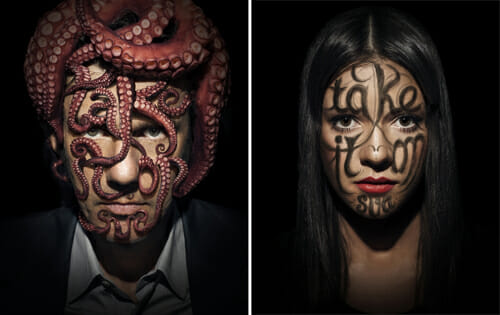 Avant-garde New York City-based creative shop Sagmeister & Walsh describes itself as a design firm that "creates identities, commercials, websites, apps, films, books and objects for clients, audiences and ourselves." Double Grammy Award-winning, Austrian-born designer Stefan Sagmeister – who has fashioned iconic album covers for artists like Lou Reed, The Rolling Stones and Aerosmith – founded the company in 1993 as Sagmeister Inc. It was renamed in 2012 when award-winning 25-year-old designer Jessica Walsh was made a partner. Recently, Sagmeister & Walsh created a stylish collection of New York skyline-inspired trophies for the 2014 New York Festivals World's Best Advertising award show.
3. AKQA
AKQA describes itself as a "new kind of agency," capable of navigating the "changing media and technology landscape." After its establishment in London in 1995 by Ajaz Ahmed, Dan Norris-Jones, James Hilton and Matthew Treagus, AKQA grew to become the largest private digital agency on the planet and now boasts a staff of over 1,500, spread out over Europe, Asia and the U.S. The agency prides itself on its innovative approach, with its specialties including social media, app development and data science. AKQA regularly works with high-profile clients like Nike, Audi, Ferrari, Google and Heineken, and recent awards received include Adweek's Digital Agency of the Year, Campaign Big Awards' Interactive Agency of the Year and New Media Age's Most Respected Agency. In 2012 advertising giant WPP plc acquired a majority stake in AKQA in a deal worth around $574 million.
2. Landor Associates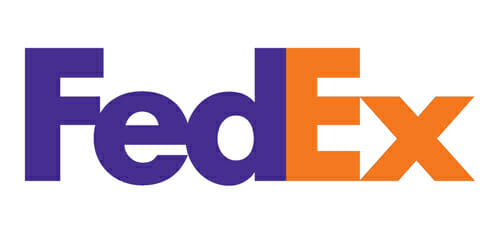 Branding pioneer Walter Landor established award-winning consulting firm Landor Associates in a tiny San Francisco apartment in 1941. In 1964 he famously moved the company's headquarters to the Klamath ferryboat, which he renovated, in San Francisco Bay. Today, Landor has 26 offices spread out across the globe – from Bangkok to Tokyo. "Walter Landor invented branding. We've been reinventing it ever since," states the company's official website. Landor – which offers a "full range of integrated brand consulting, creative and design services" – prides itself on breathing new life into brands. A notable example of this is Landor's work with Federal Express, for in 1999 it advised the delivery company to reinvent itself as FedEx and created the now-iconic invisible arrow FedEx logo with an original typeface. Other past or present clients of the agency include Procter & Gamble, BP, Cathay Pacific Airways, Citroën and Volkswagen.
1. Pentagram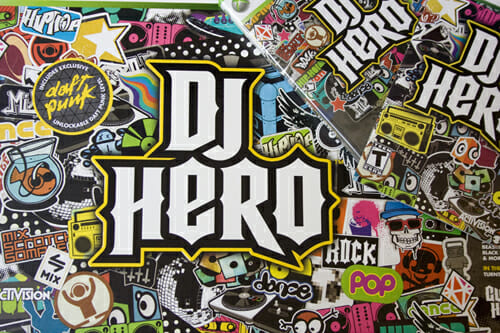 Pentagram was established in London in 1972 by graphic designers Colin Forbes, Mervyn Kurlansky and Alan Fletcher, architect and sculptor Theo Crosby, and acclaimed industrial designer Kenneth Grange. The idea was to create a multidisciplinary collective based on equality and independence. Today, it's the biggest independent design firm in the world and is operated by 19 partners who each run their own teams in London, Berlin, San Francisco, New York and Austin. Pentagram's design scope is wide – ranging from architecture to books – and clients include the Whitney Museum of American Art, Saturday Night Live, 21st Century Fox, Wired, the Sundance Film Festival and Activision. "Great design cannot happen without passion, intelligence and personal commitment, which is demonstrated by a portfolio of work that spans five decades," proudly claims the company's mission statement.