This scholarship has been discontinued.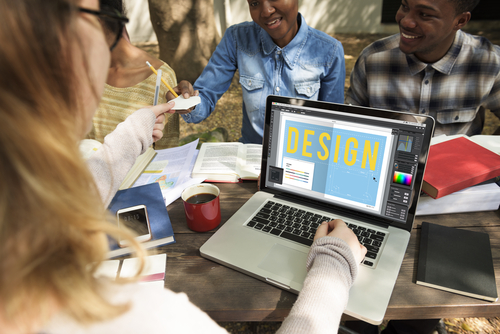 GraphicDesignDegreeHub.com is pleased to offer its Creativity Scholarship, which is designed to promote study in graphic design and related disciplines through a monetary scholarship.
Scholarship Details:
$1500 award to your college or university for use toward tuition or academic supplies.
Applications should be submitted by July 31 (fall award) or October 31 (spring award).
Click here for the Scholarship Application form.
Scholarship Requirements:
Applicant must be majoring full-time in a Graphic Design, Multimedia Design, Animation, Gaming, or Art program at a college or university.
Applicant must be an undergraduate or graduate student with a competitive GPA.
Applicant must be a U.S. Citizen.
Applicant must print, complete, and submit the scholarship application and required materials via email to scholarships@graphicdesigndegreehub.com by July 31 or October 31.
Applicant must submit a .jpg, .png, or PDF of their artwork for consideration in the scholarship award. The artwork sample can be a painting, drawing, photography, sculpture, computer-generated art/graphic design/illustration, or mixed media.
Applicant must submit one (1) cover letter and resume with two current letters of recommendation.
Applicant must write one (1) 500-1,000-word personal essay describing future career aspirations and interests in the graphic design field.
Scholarship Notification Process:
By August 20 and November 20 each year, the chosen scholarship recipient(s) will be notified by email. Recipients will be responsible for providing the payment information to the Scholarship Committee. All checks will be written to the recipient's college or university. Only selected winners will receive a letter from Graphic Design Degree Hub, so those not chosen will receive no notification.
Contact/Application Submissions Information:
If you have any further questions about the scholarship or are ready to submit your application, please send your email to scholarships@graphicdesigndegreehub.com. Please include all required application materials as attachments in a single email. Send your applications by midnight on July 31 or October 31 to be considered. Good luck!

Past Scholarship Recipients:

Kelly Dizon – Fall 2020
Michelle Dang – Spring 2021
Kayla VanProoyen – Fall 2021
Meredith Bond – Spring 2022