Creativity Scholarship Winner, Meredith Bond, Wants to Inspire Others 
Graphic Design Degree Hub is happy to announce that the latest Graphic Design Degree Hub Creativity Scholarship has been awarded to Meredith Bond of San Francisco, CA. 
The $1,500 scholarship award is to be used for tuition or academic supplies.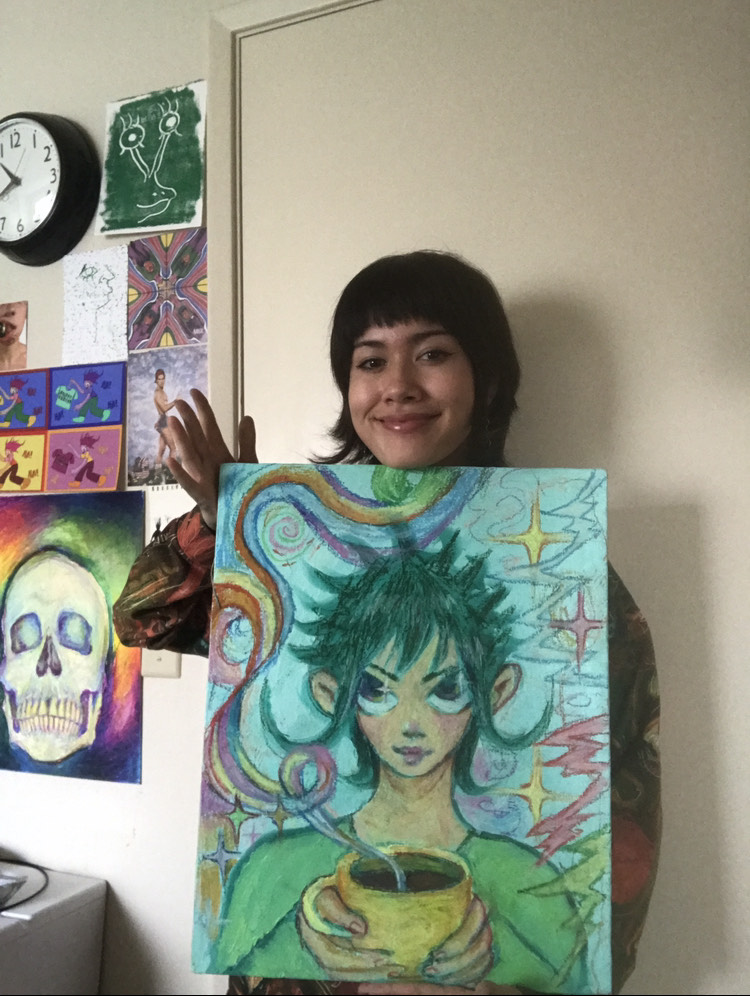 Meredith is a sophomore at the California College of the Arts where she is working toward a BFA in Graphic Design.
After reading her cover letter and resume, we wondered when she finds time to sleep! Meredith did a lot of volunteer work in high school, as well as giving more than 200 hours at her local hospital. She also worked in food service, where she added a personal touch. "I tried to brighten people's day with drawings and doodles on their receipts," she said.
Meredith did video production in her senior year of high school, and designed the logo for the department, which is still used today.  She also created many visual assets to be used in the segments of the daily video bulletin.  
She was active in the Youth Arts Collective in Monterey, CA.The Collective enabled students to use the studio and supplies to make art. It was also a place to sell art in their gallery shows, allowing young artists to be able to get experience in the gallery world. "Every summer, I helped raise money to keep the organization running," Meredith said.
In college she maintains straight A's in her classes. She also works various part-time jobs, has built her own website, and works on commission for clients. In her spare time she creates her own personal art.
She said much of her time is spent researching different ways of making art and trying to use all the resources she has. "I take classes related to different mediums, as well as ones related to children's  development and education," she explained. "I hope to get an internship next year related to childhood education and make creative content to help teach."
"My goals after graduation are to have my own studio to make art and be able to have it open to others to teach and provide help to young artists," Meredith said. "I want to be able to tell stories with my art and spread awareness and love through my creative voice."
You can see samples of her work at www.wheredith.com.
Over the years, Meredith has been the recipient of several scholarships, including: Steve Renick Scholarship, Koko Endowed Scholarship, the CCA Diversity Scholarship, the Carmel Rotary Scholarship, and the Ron Stoney Pathways Project Scholarship
Meredith's talent, ambition, energy, and passion for sharing her talents with others make us proud to award her this scholarship.
For more information about our Creativity Scholarship, which is awarded twice each year, click here.