In this Classroom Assistant, you will learn what Illustrator is and how it applies to your education. We have also provided you with 15 tutorial videos that cover a variety of tools and techniques of Illustrator.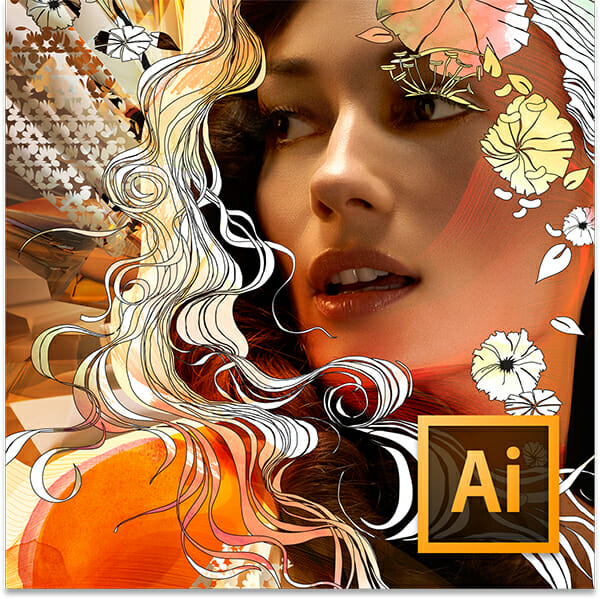 Table of Contents
1. What is Illustrator?
2. How Illustrator Applies to your Education
3. How To Get Started with Adobe Illustrator CS6 – 10 Things Beginners Want To Know How To Do
4. Basic Illustrator Tutorial
5. Vector Swirls, Swooshes, and Florals: Illustrator Tutorial
6. Ultimate Inking and Coloring Tutorial for Adobe Illustrator CS5
7. Adobe Illustrator Tutorial – Recreate any Logo Design
8. How to create FULL 3D logo in Adobe Illustrator CS5.1 HD quality
9. Adobe Illustrator CS6 & CC – Creating a Logo with Pathfinder Tutorial
10. Adobe Illustrator Tutorial 1: Basics You Need to Know
11. Adobe Illustrator CS6 & CC – Text Basics – Text Tool Tutorial
12. How to Use The Auto Trace in Adobe Illustrator
13. How To Design A Logo – Photoshop & Illustrator Tutorials & Templates
14. Adobe Illustrator CC – Vintage Logo Tutorial 2
15. Convert a drawing into vector artwork in Adobe Illustrator
16. Adobe Illustrator Tutorial: How to Draw a Vector Pirate Skull
17. Create An Obama Style Hope Poster In Adobe Illustrator
1. What is Illustrator?
Adobe Illustrator is a vector graphics editor. It was first developed for the Apple Macintosh in December 1986 and shipped in January 1987 . Adobe Illustrator is a companion product of Adobe Photoshop. Photoshop is primarily geared toward digital photo manipulation, while Illustrator is used more for typesetting and logo graphics. Adobe Illustrator has also been referred to as "the Adobe Illustrator".
2. How Illustrator Applies to Your Education
Adobe Illustrator is most likely the first software you will work with during your Graphic Design Degree studies. In this program you will learn how to create basic vector drawing which will be applied to print art designs and logo making. Illustrator is also a fantastic program to put together projects that require the same features in multiple pages. Although most people think that Illustrator and Photoshop perform the same functions, they do not. As mentioned above, Photoshop is not really meant to create print ads or logos, it is primarily used to enhance or alter photographs, whereas Illustrator is used to create a variety of art projects. That being said, it is not uncommon for you to create an art project in Illustrator, save it for web use, but then alter the project in Photoshop.
Like Photoshop, you can purchase Adobe Illustrator as a single software package, a Creative Suite package, or as part of the Creative Cloud environment. Adobe Illustrator as a single software package will cost around $50, the Creative Suite package runs between $350-$750, and the Creative Cloud environments are $19.99 per month for just Illustrator, and $49.99 for the entire Creative Suite package. The advantage of using the Creative Cloud environments is that you are always getting the latest versions of the software without having to purchase another software package. At a cost of roughly $600 per year, this is the more economical way to make sure you always have the most recent versions of design software. We do not recommend that you take this route in the beginning of your studies. You should check with your school to see if they have a hosted environment which offers the software or a partnership with companies to purchase the software at a discounted rate.
During your studies, you will need additional resources to help you understand your projects and assignments. Combing the web for these resources can be tedious and time consuming. We here at Graphic Design Degree Hub value your time and would love to support your educational efforts by providing these resources for you. Listed below you will find 15 tutorials to assist you during your studies.
3. How To Get Started with Adobe Illustrator CS6 – 10 Things Beginners Want To Know How To Do
This tutorial shows you how to get started with Adobe Illustrator CS6 and gives beginners tips on 10 things they should know how to do.

Speaker: Terry White
4. Basic Illustrator Tutorial
In this basic tutorial that you will learn the techniques of Illustrator. This is for beginners to Illustrator. The author has also provided a Illustrator cheat sheet that is available here: Illustrator Cheat Sheet: http://99designs.com/designer-blog/2012/01/06/shortcut-cheat-sheet-adobe-illustrator/.

Speaker: ab0x
5. Vector Swirls, Swooshes, and Florals: Illustrator Tutorial
In this tutorial you will learn how to create vector swirls and swooshes which can be easily re-used by using these fairly well known techniques!

Speaker: tutvid
6. Ultimate Inking and Coloring Tutorial for Adobe Illustrator CS5
This tutorial is a how to on creating the fastest ande easiest Method to ink and color in Adobe Illustrator.

Speaker: Clay Butler
7. Adobe Illustrator Tutorial – Recreate any Logo Design
In this tutorial graphic designer Dayan Balevski shows you how to recreate logos using Adobe Illustrator. Dayan has years of experience in the design industry.

Speaker: artificialanim
8. How to create FULL 3D logo in Adobe Illustrator CS5.1 HD quality
Learn how to create a 3d logo in Adobe Illustrator.

Speaker: Clever Mark
9. Adobe Illustrator CS6 & CC – Creating a Logo with Pathfinder Tutorial
This Adobe Illustrator CS6 tutorial will show you how to create a Logo with Pathfinder.

Speaker: TechMindBlow
10. Adobe Illustrator Tutorial 1: Basics You Need to Know
This tutorial discusses the basic interface and controls of Illustrator, as well as how to start creating shapes, colors, and gradients. The tutorial is on CS6 and includes some neat tips throughout.

Speaker: peregrinecommando99
11. Adobe Illustrator CS6 & CC – Text Basics – Text Tool Tutorial
This tutorial will show you how to do text basics using the text tool.

Speaker: TechMindBlow
12. How to Use The Auto Trace in Adobe Illustrator
Janee Meadows shows you how to use the Adobe Illustrator auto trace feature. In this tutorial you will learn how to auto trace your artwork and make great designs.

Speaker: mahalodotcom
13. How To Design A Logo – Photoshop & Illustrator Tutorials & Templates
Learn how to design your own logo in this tutorial, which also comes with templates for your to choose from.

Speaker: Robert Baldwin
14. Adobe Illustrator CC – Vintage Logo Tutorial 2
In this intermediate tutorial, you will learn how to create vintage logo's.

Speaker: Will Paterson
15. Convert a drawing into vector artwork in Adobe Illustrator
In this tutorial you will learn how to convert a scanned drawing into vector artwork in adobe illustrator.

Speaker: TastyTuts
16. Adobe Illustrator Tutorial: How to Draw a Vector Pirate Skull
In this tutorial you will learn how to take a drawing and turn it into a vector picture using Illustrator.

Speaker: designioustimes
17. Create An Obama Style Hope Poster In Adobe Illustrator
In this tutorial you will learn a process on how you can create artwork in the same style as the Obama Hope Poster in Adobe Illustrator.

Speaker: TastyTuts
For additional tutorial help, please see these tutorial sites: