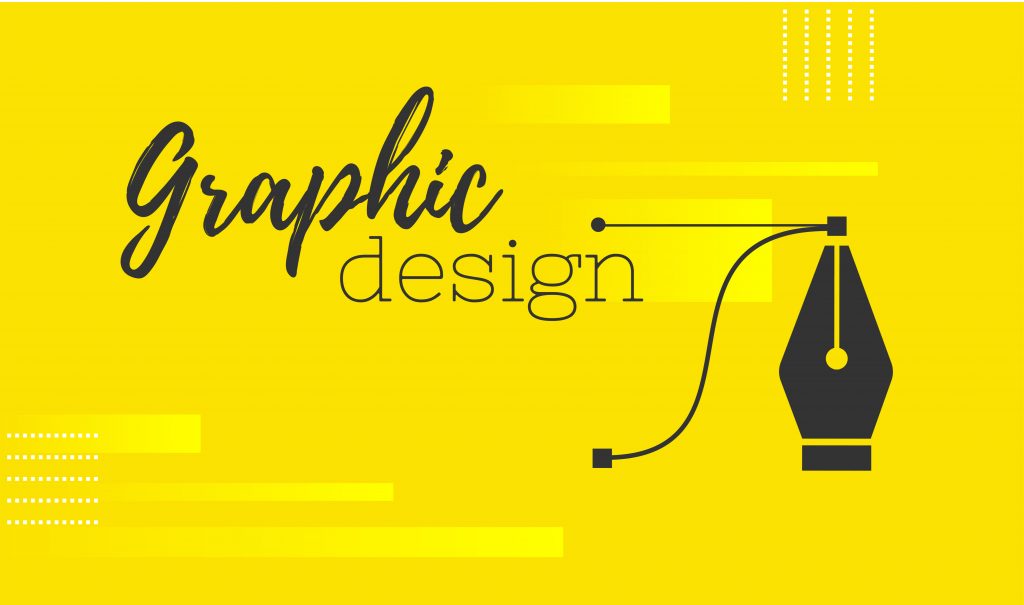 If you're planning to earn a degree in graphic design and embark on a design career creating great layouts, then there's some key figures that you should know about. Throughout history since primitive people first used cave drawings as their graphics, there have been several graphic designers who have stepped outside the norm to change the way the world has viewed design and experienced life.
Graphic designers in the 21st century need to have a blend of creativity, forward thinking, and technical know-how to succeed. Some work heavily with image-altering software, creating fantastic, multilayered scenes that incorporate all manner of artistic techniques. Others produce from-scratch designs that have terrific effects on the marketplace for a wide variety of products. Still others make logos that become household names and icons. Companies compete heavily for top-tier talent, and those talented people can often name their prices. This list includes a few of the best and brightest of today and yesterday.
David Carson
David Carson is a self-taught graphic-design professional with a ferocious sense of humor. That sense of humor comes out in his best work, and it is his blend of quirk and talent that has led him to be a transforming figure in the world of graphic design. Mr. Carson has led the way when it comes to editorial layouts. He is skilled enough to discard "the rules" and create eye-popping content that flows effortlessly.
He frequently asks the question, "Why not?" when designing content. He projects "the underdog" through rock-solid typography and on-the-ball image placement, which can be seen in his work for Ray Gun magazine and Transworld Skateboarding. Companies that produce everything from surfboards to potato chips leverage his genius for not only their brands but also their packaging.
Many other graphic-design professionals reference Mr. Carson's work as both a visionary in the field and an inspiration to them, making him one of the most relevant graphic designers in the world today. His work fills magazines, appears on album covers, and stands out on the internet. He won the AIGA gold medal in 2014 but is still a down-to-Earth fellow who loves to surf and is both humble and self-effacing in interviews.
Neville Brody
Neville Brody began his distinguished career when he was still a boy, designing album covers of all sorts for bands both famous and not. He was still doing largely album covers while in college, but he shifted his focus toward art direction as he progressed into his 20s. He was not then and is not now afraid of controversy. In fact, he designed an off-the-wall postage stamp that showed the Queen's visage horizontally. The design drew from punk-rock imagery, and his instructors at the London College of Printing were not amused. They almost expelled him because of the stamp!
Two leading newspapers, The Guardian and The Observer, however, were smitten with his talent. They hired him to redesign their "look," and he was successful in both ventures. Other media outlets saw the success of the radical changes in The Guardian and The Observer and followed suit. Mr. Brody, therefore, created his own movement in graphic design for the press. The publishing firm Thames & Hudson capitalized on Mr. Brody's success and published a volume of his extant work in 1988, and it quickly became a bestseller. Undoubtedly, had the internet existed in 1988, Mr. Brody's work would have gone viral.
Today, he is in demand as much as ever and still works at the same time that he leads the Royal College of Art's Department of Communication Art and Design.
Saul Bass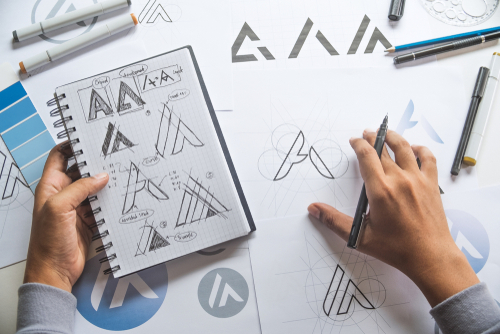 Saul Bass was, as they say, "doing this long before you were born." He was designing the opening credits for films in the 1950s, such as "Anatomy of a Murder," "North by Northwest," and "Vertigo." Four decades later, he designed the opening credit sequence for "Goodfellas." In between, he created logos for some of the most famous products in history. Kleenex still uses it 60 years later. In fact, on average, Mr. Bass's logos last 34 years.
Anyone who's ever bought vinyl albums will undoubtedly recognize the Geffen Records logo. That was from Mr. Bass. Anyone who's ever bought Girl Scout cookies knows the logo that Mr. Bass designed in 1978. His "swoosh" on the tail of Continental Airlines planes from 1968 until 1991 predated Nike's by quite a bit. The Bell System used his iconic Bell until it became AT&T, who still use his iconic blue-and-white logo today. He is, undoubtedly, the "father of American graphic design."
Massimo Vignelli
Mr. Bass's contemporary, graphic-design giant Massimo Vignelli, did in Europe what Mr. Bass accomplished in the United States. Mr. Vignelli's biggest conribution, however, was in the development of systems and processes that are still in use today. His unflagging commitment to the needs of the user who is creating graphic designs is legendary. Among well known graphic designers, Mr. Vignelli stands out also because of his dedication to the simple and elegant. He regularly eschewed complexity for its own sake and designed his graphics to be memorable and effective.
He trained at the Arts School of Milan in the 1940s and the Brera Academy of Arts in 1950. Even before he began his studies, he "hung around" the shops of many of his predecessors. He soaked up their skills and techniques as a whetstone to sharpen his own genius. Mr. Vignelli also created solid artworks with his graphic designs built-in, such as glassworks and sculptures. He even tried his hand at architecture in 1955 before moving on, almost exclusively, to brand awareness, products, and packaging.
Long before there was Gladware, he designed a stackable set of plasticware in the 1960s. He called it "Compact." At about the same time, he was part of the creation of the first multinational design corporation, which was called Unimark. One of the company's most famous designs is the layout of the New York City subway system.
George Lois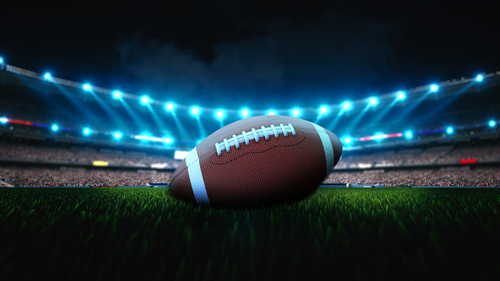 George Lois's life reads like a graphic-design version of "Forrest Gump." He designed campaign posters for Robert F. Kennedy in 1964. His minimalist ad for Coldene cold medicine shook the advertising world in 1960. It was just white letters in a black background, but it resonated all over the world nonetheless. His wry sense of humor came out in an ad for Maypo oatmeal. NFL quarterback Don Meredith pouted at the camera, and the phrase, "I want my Maypo," spoke directly to the consumer.
It was this "in-your-face" style that catapulted Mr. Lois to the top. In ads for companies as varied as Lestoil cleaner and MTV, the American people regularly experienced his genius even if they wouldn't have recognized him on the street. Thousands of motorists in the 1980s would go to Jiffy Lube to get their oil changed, and they all recognized the twirling orange arrow that was the brainchild of Mr. Lois. The color may be red in 2021, but the twirling arrow is still there, 37 years later.
Mr. Lois is in his 80s now, but he's still writing books about not only his own titanic contributions to the world of graphic design but also about his hobby of collecting primitive art from many cultures around the world.
April Greiman
April Grieman is a "transmedia artist." She finds the term graphic designer to be too constricting and has proven herself every bit the equal of her male contemporaries. She is not afraid of pushing boundaries even to the point of putting a nearly life-size photo of herself in the nude into a piece showcasing the Milky Way Galaxy. During a time when Macintosh computers were rarer than hen's teeth, she pioneered the art of digital design. Those "in the know" brushed away the complaints from graphic-design dinosaurs who complained about it being self-serving, lewd, or both.
In fact, many of her male colleagues at CalArt openly told students not to take her classes or to take her seriously. She had the last laugh, however, because she left after two years to change the world. Now, 34 years after her nakedness in the piece "Does it Make Sense?" she is still working and creating well into her 70s. Her style is eclectic, and she makes good use of both freehand and digital forms at her company, which is called "Made in Space."
Ruth Ansel
Ruth Ansel has been the head of the art departments of some of the most influential periodicals and newspapers in history. These include Harper's Bazaar, The New York Times, and Vanity Fair. Everyone who bought or perused these magazines from the 1960s onward has seen her covers. She worked closely with Annie Liebowitz when creating her signature panels. She also worked with Andy Warhol.
Her philosophy of design was never to crowd the "white space" and to let even small images display great power. In her mind, a design space was never to be cluttered. Her ideas were so powerful that she was hired on at Harper's Bazaar in 1961 even though she had no experience. The fellow who hired her said that that was good because she wouldn't have to unlearn anything cliché.
Milton Glaser
After graduating from Cooper Union, Milton Glaser quickly became one of the globe's most iconic graphic designers. He is undoubtedly most famous for designing the "I Love New York" logo in 1977, which is still widely used to promote tourism to America's largest city. His crowning achievements don't stop there though because Milton Glaser also created a world-renowned Bob Dylan poster, designed the logo for DC Comics, and crafted the logo for Brooklyn Brewery. Milton Glaser established New York Magazine in 1968 in the thick of American culture too. For this outstanding career, Glaser was given the National Medal of Arts by President Obama.
Paul Rand
Educated at the Pratt Institute, Paul Rand was a premier graphic designer who built a niche in corporate logo designs. He's well-known for being one of the first commercial artists in America to embrace the International Typographic Style of design from Switzerland. In his illustrious career, Paul Rand created logos for many notable big-name corporate entities, including IBM, UPS, Enron, ABC, Morningstar, and Westinghouse. Although his designs are often called simplistic, Rand declared in A Designer's Art that "ideas do not need to be esoteric to be original or exciting." He was inducted into New York's Art Directors Club Hall of Fame in the 1970s.
Paula Scher
Arguably the most influential female graphic designer alive today, Paula Scher began her career earning a BFA from the Tyler School of Art before moving to New York City. She worked for CBS Records and Atlantic Records to design some of the most iconic album covers for Boston, Eric Gale, Leonard Bernstein, and Bob James. Using inspiration from Russian constructivism, Scher became the first female principal at Pentagram. She's made history with her branding for the New York City Ballet, NYC Transit, Microsoft Windows 8, Sundance, and more. In 2000, Paula Scher was honored by receiving the Chrysler Award for Innovation in Design.
Stefan Sagmeister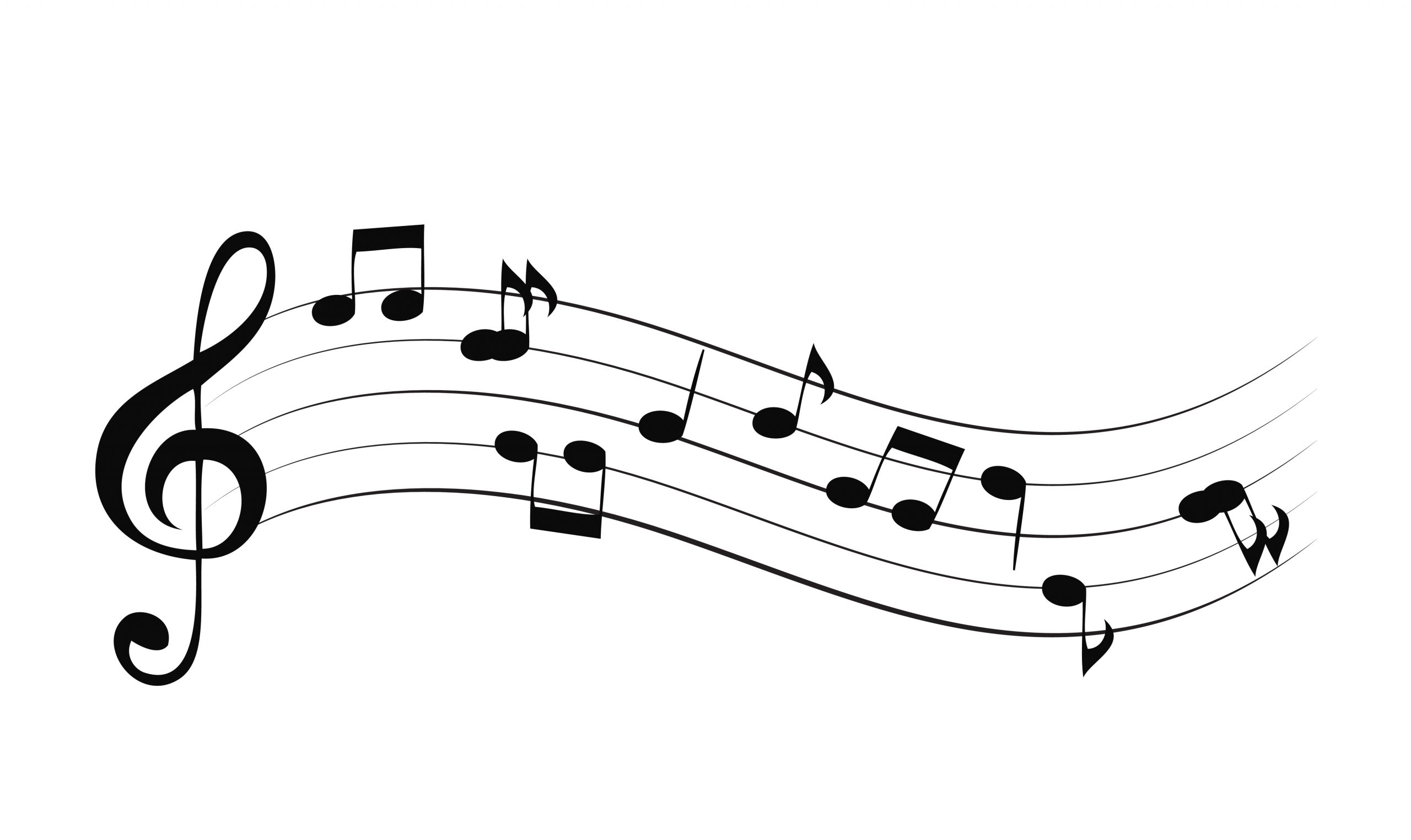 Originally born in Austria and trained at the University of Applied Arts Vienna, Stefan Sagmeister proceeded to New York to become one of the greatest design innovators. He famously announced himself on the design scene two decades ago with a naked shot and lettering carved into his body. Sagmeister has also been a long-standing artistic collaborator designing brands for Time Warner, HBO, and the Guggenheim. He's designed album covers for music giants like The Rolling Stones, Aerosmith, and Lou Reed. Along with his Grammy, Stefan Sagmeister has been granted the National Design Award from Cooper-Hewitt.
Conclusion
Overall, these are just some of the design superstars who have left their lasting mark with innovation. Other big names you may wish to research include David Carson, Neville Brody, Saul Bass, Massimo Vignelli, George Lois, April Greiman, and Ruth Ansel. If you wish to turn your passion for art into a successful career working among these great leaders, earning an accredited graphic design degree is the perfect first step.
These are but a few of the well known graphic designers to grace the front pages of magazines and newspapers, television ads, and almost every flat surface in the advertising world. They represent, however, the very top of the profession, and all others do so in their shadows. Budding graphic designers would do well to draw their inspiration from these giants in the field. If they do, maybe in 30 years' time, they will be on the list too!
Related Resources: