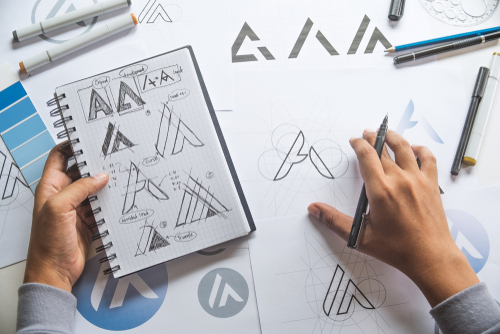 While those who are skilled in graphic design have always held important roles within the marketing career field, the advent of the digital age has enabled many of those people to port their skills into the technology sector as web design professionals. An organization that supports the efforts of both traditional and digital designers is the American Institute of Graphic Arts or AIGA as the group prefers to be called. AIGA was founded in 1914 to help build awareness of the benefits that design practitioners bring to industry and society at large. Recently, the profession has received a boost as technology has enabled designers to innovate more quickly and share their creations with larger audiences. Also, there is an increased expectation for more engaging and interactive web page designs by most internet users. Here are some ways that AIGA maintains its century old mission and values while adapting to the modern needs of its members and patrons.
Dissemination of Design News and Innovations
AIGA's members span 70 chapters throughout the continental United States as well as Alaska and Hawaii, and the organization makes sure that members are aware of the accomplishments of their peers through a virtual gallery. This practice serves to give designers recognition for their work, and particularly innovative projects often inspire creativity among others. Also, news stories about design concepts that have real world, commercial applications are great career preparation tools for aspiring designers who are still in school.
Defining Global Standards and Ethical Practices
As the fields of graphic design and web design become more prominent because of the internet, there is a need for standard best practices and ethical guidelines by which professionals frame their work. AIGA has worked with design industry leaders around the world to help to create global standards of ethics and best practices which are especially relevant in economies that are becoming increasingly global in nature. Some of the ideals that the organization promotes are the elimination of conflict of interests for designers who work with multiple clients and the sharing of credit when designers co-author work products.
Professional Development
AIGA sponsors a number of work shops and continuing education opportunities at its national center and its 70 chapters that are located throughout the country. For example, the organization has partnered with the Yale School of Management to facilitate a workshop where designers learn about the business strategies and operational constraints that shape a company's design requirements. AIGA members also benefit from online design tutorials that are available to them daily as well as webinars that are held monthly.
Networking and Career Connections
Besides interacting with industry experts and colleagues in workshops, AIGA members can attend conferences that are sponsored by the national center as well as their local chapters. These events are great in-person networking opportunities for designers who consistently plot their next career moves. The virtual gallery also serves to let potential employers know about talented designers within AIGA, and the organization's virtual career center allows designers and employers to efficiently connect with each other to fill open positions.
Very few organizations have done more to promote the design discipline over the years than AIGA. The association impacts academia, industry and design practitioners by helping to guide design innovation through the creation of standards and the provision of tools and other design resources. As web design continues to blossom as a niche category within the field of graphic design, membership within AIGA is expected to grow beyond its current 25,000 members due to the extensive professional opportunities that the organization provides.
Related Resources: