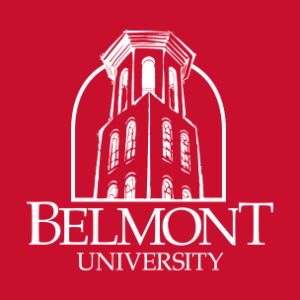 Graphic Design Programs Offered at Belmont University
Belmont University appears in our ranking of the Top 20 Best Visual Communications Degree Programs.
The O'More College of Architecture, Art and Design at Belmont University offers degrees in art and design for incoming and returning students. One of the top options for students who like graphic design is the university's design communications major. Students learn the fundamentals of design and how they can communicate ideas and concepts to others through visual means and media. Majors take classes on typography, the history and context of design and the philosophy behind design principles. They work that they do will help them create a portfolio that they can show prospective employers and graduate schools later.
Design communications majors must agree to participate in five workshops and master classes every semester. Students only need to attend those sessions once they declare their majors. They'll also take classes such as Principles of Web Page Design, Introduction to Design Principles, Interactive Media, Narrative and Advocacy Design, Information Design and Identity and Branding. To help students get more experience, Belmont University asks that majors do at least one internship and can give them up to six credits for their off-campus experiences.
Through the Bachelor of Art (B.A.) in Art program, undergrads can learn about graphic design and other aspects of art. Students can take studio art classes and work on sculpture, photography, painting, printmaking and other design projects. Similar to this program is the university's BA in Studio Art program, which asks students to spend more time working on projects in the on-campus studios. Both programs include some general education requirements in English, math, and science that ensure students have a strong background in other fields before studying art in more depth. Students can take some online graphic design and other art courses too.
Also available from Belmont University are bachelor's degree programs in art education and experiential design. The experiential design program looks at how individuals view and use products and services. Students learn how to design new products that meet the needs of a consumer base. Introduction to Darkroom Photography, Design Systems, Introduction to Design Principles, History and Philosophy of Design and Human-Computer Interaction are some of the courses in the experiential design program. The university expects majors to take two design studio courses and to take part in a senior exhibition. Art education majors can get their teaching certificates after taking classes that include Foundations of Education, Introduction to Art Education, Contemporary Issues in Art Education and Art History I and II.
About Belmont University
Belmont University is a private university with a large campus in Nashville, Tennessee. Established in 1890 by two women as the Belmont Women's College, it accepted only women for several decades. After merging with the Ward Seminary, the two schools became Ward-Belmont College and add both high school and college prep classes for young women. The college would also serve as a junior college for women. Though the Tennessee Baptist Convention had a close relationship with the university over the years, the two separated in 2007. Belmont University, also known as Belmont and BU, remains affiliated with the Christian Church but no longer has ties to that organization. BU ranks on several of the U.S. News and World Report lists, including those of the best colleges in the country, top programs in education and the best schools for veterans in the United States.
Belmont University Accreditation Details
The National Association of Schools of Art and Design (NASAD) granted accreditation to the O'More College at BU for the art and design programs that it offers. This college also has accreditation from the National Architectural Accrediting Board (NAAB) and the Council for Interior Design Accreditation (CIDA). BU holds regional accreditation from the Southern Association of Colleges and Schools (SACS), which allows students to transfer credits when they come to Belmont from another college. This accreditation also allows students to get help paying for school when they submit the Free Application for Federal Student Aid (FAFSA) by the BU deadline.
Belmont University Application Requirements
Any student applying to Belmont University needs to create a BU4U account, which gives them log-in data that they will use to access their accounts. They'll use the same information when they view the decision made by Belmont and when they receive a financial aid package. Students should create a BU4U account if they apply via the Common Application too. Incoming freshmen should apply before they send the university their official transcripts. This ensures that the information they send in goes along with their applications. BU requires official high school transcripts sent to the Office of Admissions and requests either an ACT or SAT score.
Prospective freshmen also need to submit a letter of recommendation completed by a high school guidance counselor. Those who apply with the Common Application can provide a school report instead. All transcripts should show that the student took courses that include two units of social studies and foreign language, three units of math and science and four units of English. The average grades and scores of the incoming freshmen class at BU include 27 on the ACT, 1219 on the SAT and a grade point average of 3.7.
Tuition and Financial Aid
Belmont charges undergrads $37,030 a year for tuition and fees. Those who want to live in Nashville pay an average of $12,890 each year for their room and board packages too. Students can take part-time classes and pay $1,330 per credit hour, which is also what the university charges for students who take classes in the summer. Full-time students can increase or decrease their annual costs when they select a different meal plan or dorm room.
The O'More College of Architecture, Art and Design at Belmont has scholarships for art majors. Students who qualify for the Leu Scholarship Award get $2,000 a year for up to four years. This program requires that students submit a portfolio that shows some of their best work when they apply for the scholarship. Belmont students can use any scholarships they get with their federal and state aid too. They need to make sure that the university receives a completed FAFSA and that they answer questions about their family's finances. Some of the financial aid awarded to students in the Belmont University graphic design programs include loans, work-study, and grants.