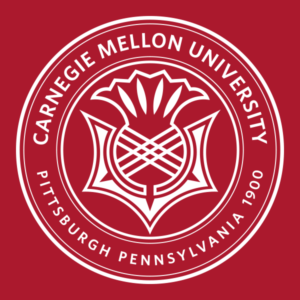 Graphic Design Programs Available at Carnegie Mellon University
Carnegie Mellon University appears in our ranking of the Top 20 Best Visual Communications Degree Programs.
The School of Design at Carnegie Mellon University offers graphic design and visual arts degree programs. Unlike other schools that offer full graphic design degrees, this university offers a Bachelor of Design with concentrations in environments, communications, and products. Students pick the concentration that appeals to them. The products concentration allows students to use software and tools in state of the art labs as they design items. Students in the communications concentration learn how to design labels and movie effects. The university offers an environments concentration for those who want to study landscape and other types of architecture.
Undergrads enrolled in the university have until March first to apply to the minor in graphic design application. It allows them to earn credits that count as the electives needed to graduate. They also learn the basics of designing graphics through different applications. The university asks for a personal statement that explains why the student wants to study this subject, a college or high school transcript, and a portfolio. Students can submit their portfolios online or drop them off in person. Carnegie Mellon University only accepts a few students in this program every year.
At the graduate level, students can choose from the Master of Design, Master of Arts (MA) in Design and Master of Professional Studies (MPS) programs. In the Master of Design program, majors take Design Research Methods, Designing for Interactions, Interaction and Service Design Concepts, and other classes. The MA program features Design Thinking, Visual Communication Fundamentals, Introduction to Interaction Design, Design Software Lab and Design Principles and Practice. Some of the classes in the MPS program include Communication Design Studio: Theory and Practice and Design Research Methods. The two design programs include a thesis component, but the MPS program allows students to take electives instead.
A Doctor of Philosophy in Transition Design is also available at Carnegie Mellon University. This program has a separate studio that is only open to doctoral students. It allows them to create independent projects and work for their classes with the software and tools that are on-site. Students spend at least two years working on a dissertation, which can include practical work or a written paper of up to 80,000 words. Framing Proposals for Change, Transition Design and Design Theory and Practice are classes that Ph.D. students take in their first two years.
About Carnegie Mellon University
Carnegie Mellon University is a private university established by Andrew Carnegie at the turn of the 20th century. It was originally one of the Carnegie Technical Schools. After switching to bachelor's degree programs, the school adopted the name of the Carnegie Institute of Technology. It would keep this name until becoming Carnegie Mellon University after combining forces with the Mellon Institute of Industrial Research. The university now uses the abbreviation CMU and has a large campus in Pittsburgh, Pennsylvania that is close to the University of Pittsburgh. Newsweek added CMU to its list of schools it called the New Ivies. It also ranks on the Washington Monthly, U.S. News and World Report and other groups' lists of the best colleges in the world.
Carnegie Mellon University Accreditation Details
CMU and all of its art programs have accreditation from the National Association of Schools of Art and Design (NASAD). Not only does this apply to the courses that art majors take, but it also applies to the fieldwork that some students do. The regional accreditation held by Carnegie Mellon comes from the Middle States Commission on Higher Education (MSCHE). This is the accreditation that lets students transfer their past credits and get financial aid once the university receives a completed Free Application for Federal Student Aid (FAFSA).
Carnegie Mellon University Application Requirements
Future graphic design majors must meet the admissions requirements of CMU and the application requirements of the School of Design. Undergrads can apply to CMU through the Common Application. As soon as they select an art major from the drop-down menu on the application, a list of questions will appear that they need to answer. Students will respond to several essay questions that ask them about their art backgrounds and what they want to do at CMU. The university has a November first early application deadline and a final January first deadline. They will also need to submit portfolios that show their best artwork. CMU hosts two Design Experience Days each year to help students learn about the design programs.
Graduate students who have art experience and undergrad art degrees can apply to the university's MPS and Master of Design programs. Those with degrees in other fields can apply to the MA in Design program. Students need two years of teaching or professional experience and a bachelor's degree as well as a portfolio. Their portfolios should show the work that students did in fields that include typography, visual design, photography, graphic design, and other areas. CMU asks students to submit links to their online portfolios. They also need to submit letters of recommendation, a GRE test score, college transcripts, an application, and application fee.
Tuition and Financial Aid
Carnegie Mellon undergrads pay more than $70,000 a year to attend the university. This includes the $55,186 they pay each year for tuition and their annual fees of $1,303. Students pay close to $15,000 every year for a meal plan and dorm room, but the university allows them to commute to the campus too. Those taking classes on a part-time basis pay only $776 per credit hour. Graduate students in a design program pay either $583 per credit hour or $42,000 a year. They also pay $872 in fees and even more if they opt for on-campus housing.
The School of Design at CMU offers an assistantship application for students who want to apply for graduate assistantships. Students new to the university can get a transition loan that covers up to 75 percent of their direct costs. They can use that loan with the government loans that they get too. Undergrads can also apply for jobs at CMU if they qualify for work-study. To qualify for that program and the scholarships and grants that are available, they need to use the FAFSA. All the graphic design and other programs available from the Carnegie Mellon University School of Design include financial aid options.