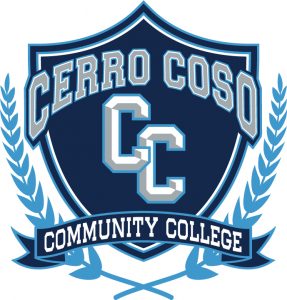 Graphic Design Programs at Cerro Coso Community College
Cerro Coso Community College appears in our ranking of the 20 Most Affordable Associates in Web Design and Development Online.
Cerro Coso Community College announced in 2017 that it would introduce a digital media arts program to its curriculum and began looking for professors to oversee that program. Though not yet available, it will allow students to study graphic design and digital arts. The college offers other programs that appeal to students with a graphic arts interest including an Associate of Arts in Studio Arts. It includes two years of classes and allows students to transfer to a full university to continue their studies.
Studio art majors must take four required courses, including Drawing I and Survey of Western Art from Renaissance to Contemporary. They will also take Introduction to Art and Survey of Western Art from Prehistory Through the Middle Ages. The college asks that students take at least three electives from studio art courses that focus on ceramics, painting, drawing or sculpture. Cerro Coso Community College also offers an art history program that includes some of the same courses. The art history program is available online and on one of the college's campuses, while the studio art program is only available on-campus.
Students who want to use their graphic design skills on the web may find the college's web professional degree program appealing. This Associate of Science program is only available online. Introduction to Computer Information Systems is one of the first classes that students take and teaches them the basics of computer operating systems. They'll then take other classes that include Web Production Management, Digital Imaging, and Fundamentals of Web Development. The program also includes multiple design courses such as Computer Illustration, Web Design, E-Commerce, and Digital Video Production. Cerro Coso Community College also offers a web professional certificate and a web fundamentals certificate. Both of the certificate programs are available online only.
About Cerro Coso Community College
Cerro Coso Community College is one of several community colleges in southern California that provide opportunities for adult and traditional learners. Founded in 1973 to meet the needs of the state's professional workforce, it originally offered vocational programs that provided trained workers for different industries. Though it is part of the Kern Community College District, it functions as a separate institution of learning. The college later established programs in two different prison systems that allow inmates to take classes and earn their degrees before they get out. Another program offers dual enrollment for high school students.
Also known as CCCC, the college consists of five separate campuses. There is one in Indian Wells Valley called the Indian Wells Valley campus that offers programs for military students and their families. A smaller campus in Kern River Valley educates more than 5,000 students every year. There are other campuses across southern California that offer more than 20 degree programs for students.
As one of the largest community college systems in California, CCCC has an enrollment of several thousand students or more on each of its campuses. The five campuses provide educational opportunities for students living in an area of more than 15,000 square miles. CCCC now offers online programs too that include its web design and development programs. A center on the college's main campus provides assistance for military students and those who served in the military. The college also has a counseling center that provides help for students with emotional and mental disorders.
Cerro Coso Community College Accreditation Details
Cerro Coso has accreditation from the Accrediting Commission for Community and Junior Colleges (ACCJC). This is a branch of the Western Association of Schools and Colleges (WASC), which grants regional accreditation to colleges in California and other western states. CCCC also has approval and accreditation for its programs in nurse assisting and medical assisting. Its security academy and peace officers training academy also have the approval to operate in California.
Cerro Coso Community College Application Requirements
Students applying to CCCC must use the California Community College (CCC) Apply website. This lets them apply to multiple community colleges in the state. They will need to create new accounts with that site and then log in with the information they chose. Once the student submits an application, the site will send an email to let the individual know that the college received it. Students in high school who want to sign up for dual enrollment and athletes must use a different application. The college also offers an application designed for military students and veterans. Those students can qualify for the GI Bill and other college benefits.
CCCC will contact students and request their transcripts in certain situations, including if the student has more than 12 credits of classes or if the student wants to skip the placement test. After going through orientation, students can complete the placement test and find out where the college will place them in certain subject areas. CCCC also asks that students apply for financial aid and meet with an academic counselor.
Tuition and Financial Aid
CCCC has a maximum tuition rate capped by the state of $46 per credit hour for California residents. Students have 10 days after the semester starts to pay their balances. Those who receive financial aid will find that the college automatically adds that aid to their accounts. Those who are not California residents pay $229 per credit hour. All students pay a $1 representation fee, though the college offers waivers for those who do not want to pay this fee. Students can also pay $8 per term to buy a student government sticker that provides them with access to upcoming events on the CCCC campus.
The Cerro Coso Promise is a scholarship that gives students a maximum of $1,000 that they can put towards their tuition and other costs. Students can qualify for this scholarship and the California Promise Grant that goes to residents attending college. This grant is renewable as long as recipients maintain a GPA of 2.0 or higher and make progress towards finishing their degrees. Though the college offers more than 40 scholarships, it requires that students submit a scholarship application to get those funds. Students can also apply for federal and/or state aid such as work-study through the FAFSA. The graphic design programs at Cerro Coso Community College can provide students with jobs working for the college's IT and computer departments.