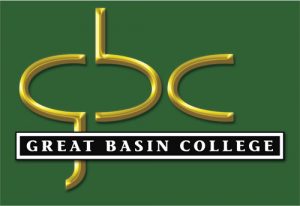 Graphic Design Programs at Great Basin College
Great Basin College appears in our ranking of the Top 13 Best Affordable Graphic Design Degree Programs.
Great Basin College offers several programs in graphic design and related fields. One of those is an Associate of Applied Science (AAS) in Graphic Communications. This program focuses on the ways in which people think and look at art, including digital art. Students learn how to design art that advertising companies use to reach customers and pieces that blogs and websites can use. Students will take 60.5 credits of courses that include Design Fundamentals, Introduction to Digital Photography, Design with Photoshop and Beginning Web Development.
The graphic communications program is also available as a Bachelor of Applied Science (BAS). While the associate's program only takes two years to finish, the bachelor's program usually includes four full years of work. Students take at least 21 credits of general education courses such as Professional Communication and Professional Ethics. A minimum of 12 of the other credits they take will come from the applied science core group of classes, including General Physics, Human Resource Management, and Organizational Behavior. Great Basin College also asks that students take required digital communications courses such as Design Methods and Research, Typography and Letterforms, Publication Design and Motion Graphics.
Also available is a certificate of achievement in graphic communications. It features just 31.5 credits of courses, including Introduction to Graphic Communication, Design with Illustrator and Introduction to Computer Graphics. The certificates they earn show that students have strong skills in this field. Great Basin College now offers a BAS in Digital Information Technology too. This program includes courses in computer networking and software management. While it focuses less on graphic design and communications, it helps students feel more comfortable using and working with computers and software. Advanced Multimedia Design Video and Audio and Web and User Interface Design are two of the classes in the digital information technology program.
About Great Basin College
Great Basin College is a full college that started out as a community college. Founded in 1967, the organizers of the college looked for a spot for its campus and finally settled on Elko, Nevada. Residents of the city petitioned for a new campus for many years but did not have any success until Howard Hughes donated $250,000 to the fund. That cash helped the school open near the end of the decade as Elko Community College. It would only use this name for a few years before joining the University of Nevada system and becoming the Northern Nevada Community College. During its early years, the college offered both vocational training and associate's degree programs.
Also called GBC, the college now functions as a major college. Though students can still enroll in its associate's degree programs, they can also complete bachelor's programs. GBC has dual enrollment options for those still in high school and can help students with special needs make the transition to college. More than 3,800 students enroll in the more than 20 degree and certificate programs offered by Great Basin College every year.
Great Basin College Accreditation Details
Students who know what they want to major in at school can look at whether the college has accreditation for that program. GBC has specialty accreditation for a few of its programs, including those in nursing and human services. It also has regional accreditation from the Northwest Commission on Colleges and Universities (NWCCU), which might be even more important to some students. It is what allows them to easily transfer college credits when they attend the university. Regional accreditation of this type also gives students the option of getting financial aid. They will need to use the Free Application for Federal Student Aid (FAFSA) to get grants and other types of financial aid.
Great Basin College Application Requirements
The open admissions policy established by GBC provides more opportunities for students who want to take college classes. Students can access the application website and apply as a guest or create an account and use it to apply. Creating an account helps students get a response faster. The college will also use that account to mail students their acceptance letters. They will use their accounts to register for classes and sign up for their placement tests too. Some programs have prerequisites but allow students to submit college or high school transcripts to show that they already took those classes. They will also need to fill out a prerequisite override form and have an academic advisor sign off on it.
One of the more important steps in the admissions process is the placement test. GBC requires that students sign up for a date and time to take the test on its website and that they then take the test on campus. The scores that they receive will help the college decide if they need to take more prerequisites or if the students can skip select courses. Students also have the option of providing a standardized test score, which GBC will use to place them in their introductory courses rather than requiring that they take a placement test.
Tuition and Financial Aid
Students attending GBC full-time take 30 credits of classes and pay $3,248 per year in an associate's degree program and $5,213 per year in a bachelor's degree program. Those who take just six credits per semester are half-time students who pay $650. The college charges different rates for students taking more or fewer courses than full-time students take and bases their rates on whether they take more upper or lower-division courses. It estimates that students will pay an extra $6,000 a year to live on-campus too.
GBC allows students to stop by the campus and make payments on their accounts on weekdays but also allows students to submit payments through the mail. Payment plans are available for any student who takes at least three credit hours of classes. Financial aid is available for qualifying students who use the FAFSA too. The college offers a $1,000 scholarship for students who are the primary caregivers of elderly people and $750 scholarship for parents that will help them pay for daycare while they're in school. Many scholarships have separate requirements such as an application and/or an essay. Students in any of the graphic design programs at Great Basin College can use students loans and other types of financial aid too.