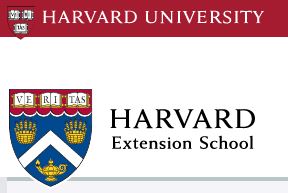 Graphic Design Programs Offered by the Harvard University Extension School
Harvard University Extension School appears in our ranking of the Top 8 Affordable Online Graphic Design Master's Degrees.
At the Harvard University Extension School, students can take individual graphic design courses or complete a degree program related to design. In the digital media design program, students agree to take 12 classes, at least once of which they must complete on the Harvard campus. They will learn how to use web and design tools as they work on their portfolios. The program includes a tutorial that prepares students for creating and presenting their portfolios too.
Harvard gives students the option of picking and choosing from courses as long as those classes meet the program requirements. They can take Fundamentals of Website Design to learn how to design sites or Introduction to Game Development, which teaches them how to design games and apps. Other classes focus on the design of technology that people can wear such as smartwatches and other courses that go over the basics of computer programs and languages. Harvard also offers classes on video design and production too.
Also available from Harvard are four certificate programs that each include four classes. The back end web development program prepares students for working as network administrators, while the front end development program looks at the problems that occur when administrators share information and content on the web. In the learning design and technology certificate program, students learn how to use their graphic design skills as they work with students in K-12 settings. The school offers another certificate program with an emphasis on web technology.
Students can also earn certificates in digital storytelling and visual arts from the school. The visual arts program allows students to take classes on artwork from traditional cultures and different eras in history. It includes options for students to look at digital art forms too. In the digital storytelling program, students learn how to create a narrative based on the information available to them and how to use that information in digital productions. Both of these programs include just four classes but give students the option of taking more.
About the Harvard University Extension School
The Harvard University Extension School is a branch of Harvard University, which is one of the most prominent schools in the country. Established in 1910, it grew out of a former school called the Lowell Institute. That school opened due to the donation of John Lowell, Junior. The president of Harvard at the turn of the 20th century wanted to create a continuing education center for students. This new extension school offered opportunities for students who could not afford to attend Harvard and let them take classes taught by the university's professors.
Also known as the Harvard Extension School, it now offers a Bachelor of Liberal Arts and a Master of Liberal Arts. These two degrees allow students to choose concentrations based on their career goals and to earn degrees from Harvard. Students can also enroll in a handful of certificate programs. There are now more than 800 classes available from the school that give students the choice between earning credits online or through traditional study centers. More than 400 of the undergraduate and graduate courses offered each year are now available online.
Harvard University Extension School Accreditation Details
The Harvard Extension School has the same accreditation that the full university has, which comes from the New England Commission of Higher Education (NECHE). This is why students who complete a degree or certificate program and those who take classes can transfer their credits to another branch of Harvard or a different university. The school recommends that students check with the other colleges to make sure that their credits will transfer though.
Harvard University Extension School Application Requirements
Students applying to the digital media design program earn a graduate degree from Harvard. Before they start the program, they need to meet the application requirements. The school allows students to enroll in this program if they have a bachelor's degree or a graduate degree in an unrelated field. Prospective students can contact the school and make sure that they are eligible for the program. They can then go online and register for the classes they need to take as part of the program. Students must have a GPA in the 3.0 range and cannot take classes more than two times. Those who receive a lower grade twice will need to take a leave of absence before they can complete the program. Harvard then requires that students submit their official transcripts and a resume via the accounts they create with the site. There is a $100 application fee also. Students applying to a certificate program with only a high school diploma must take Academic Writing and Critical Reading. Only after passing this course can they register for classes in a certificate program.
Tuition and Financial Aid
The digital media design program charges a rate of $2,840 per class. Students who do not transfer any classes into the program will pay $35,000 to earn their degrees from Harvard. The school recommends that students take eight credits or more each term. They pay a minimum of $3,680 each term as an undergrad and $5,680 each term as a graduate student. The school estimates that students will also pay $9,000 for housing and food each term.
Students attending the Harvard University Extension School must pay or make payment arrangements at the beginning of each term. The school accepts both money orders and checks and allows students to make payments via credit and debit cards. Payment plans are available for students who apply and pay a $35 deposit, which is due each term. Help is available in the form of waivers and awards for Harvard alumni, those who worked for the university and their spouses and children as well as for military students.
Those admitted to the school can apply for financial aid, with limited aid going to those who complete the Free Application for Federal Student Aid (FAFSA). Student loans are available for those who enroll in a degree program, while students seeking a certificate may qualify for alternative and private loans. The Harvard University Extension School encourages students with an interest in its graphic design programs to apply for financial aid before looking at payment plans and alternative funding sources.