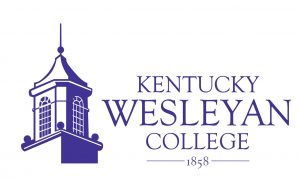 Graphic Design Programs at Kentucky Wesleyan College
Kentucky Wesleyan College appears in our ranking of the Top 13 Best Affordable Graphic Design Degree Programs.
Kentucky Wesleyan College gives students the option of majoring in graphic design on-campus and online. Though both programs include the same courses and ask students to meet the same requirements, they give students the choice between living close to the campus or completing their studies in another state. Both programs allow students to take graphic design programs in their first semesters, including Beginning Drawing I and Art Survey. They'll also take some general education courses to start.
Computer Literacy is one of the courses that students need to take early in the program. This ensures that they can handle using computer software and programs to create artwork. The program also includes Graphic Design I and II and classes designed to help students understand how to create 2D and 3D objects and representations. In Digital Painting, they learn how to use software to create paintings on the web, and in Digital Photographic Techniques, they discover some of the new techniques they can use.
The college recommends that students do an internship in one of their last two semesters. It can place students in museums and galleries near the campus and help them find opportunities in other cities and states. Many of its students find full-time work after they graduate through some of those employers and through connections they made during their internships. There is a graphic design minor available too that includes 12 credits of classes. Students will take Graphic Design I through IV and then take at least one elective. The college allows graphic design majors to do up to two internships.
Students can minor in graphic design at Kentucky Wesleyan College and choose a major in either art or art education. The Senior Exhibition is a requirement that all art majors must do. This requires that they complete new pieces and submit them to the department for evaluation. Faculty members working in the department will pick at least one piece from each student and exhibit those pieces during the show held on-campus at the end of each year. In the college's art education program, majors have the chance to do both an internship and a student teaching experience.
About Kentucky Wesleyan College
Kentucky Wesleyan College is a private college affiliated with the United Methodist Church. Located in Owensboro, Kentucky, the college started as a small school in Millersburg. The Kentucky Conference helped fund the college with help from the Methodist Episcopal Church in 1858. Established as a training institute for current and future pastors, it would slowly add new classes as other students joined. Those courses included liberal arts classes and options for students with an interest in business. Though originally designed for men only, the college would become coeducational around the turn of the century and move to Owensboro in 1951. Also called KWC, the college now offers 12 programs for future professionals in fields such as law and more than 20 traditional degree programs. The college also added online programs that mimic the design of its on-campus offerings. Nearly 90% of the professors at KWC have either doctoral or terminal degrees in their teaching fields.
Kentucky Wesleyan College Accreditation Details
KWC students who want to take classes from another college or university with regional accreditation can transfer those credits back to the college because it has accreditation from the Southern Association of Colleges and Schools (SACS). That same accreditation gives students who aren't sure if they can afford college the right to apply for financial aid. Those students can use the Free Application for Federal Student Aid (FAFSA) because KWC has regional accreditation. KWC also has accreditation for all of its business degree programs.
Kentucky Wesleyan College Application Requirements
Students applying to the online and traditional KWC graphic design programs will follow the same steps. The college asks that they access the online application and complete it, making sure that they note on the application that they want to apply to one of the graphic design programs. They should also indicate whether they will take classes in Owensboro or online. Prospective students can then submit their official transcripts and an official SAT/ACT score. KWC requires that students apply for financial aid too, which they can now do at the beginning of October.
Once students complete all of these steps, they need to use the same accounts they used when applying to go online and accept their financial aid packages. This also gives them the chance to read through the housing policies and submit an application for on-campus housing as well as pay a housing deposit. An enrollment deposit of $100 is due by the first of May. Those taking classes on the KWC campus will also need to complete some health forms to show that they have their vaccines and submit a copy of their health insurance cards. Students who do not have health insurance can buy a policy from the college.
Tuition and Financial Aid
Graphic design majors taking online classes will pay $455 per credit hour. The cost for traditional students is $760 per credit hour for part-time enrollment, which includes all students taking fewer than 12 credits. Once they take 12 credits, they qualify for the full-time student rate of $13,135 per semester or $26,270 per year. The college's room and board packages include a spot in one of its dorm rooms and a weekly meal plan. These packages start at $9,300 a year.
Federal student loan programs provide students and their parents or guardians with loans of $5,000+ a year and allow them to avoid interest on those loans until after they graduate. Students who use the FAFSA can qualify for these loans and other types of aids such as state and federal grants and work-study. KWC can help graphic design majors find work-study opportunities on and off the campus that let them use their computer and design skills. There are also eight scholarships available for different types of students and grants and other special awards from the college. One grant program awards money to students willing to work in leadership roles on the campus and are members of the Wesleyan faith. Kentucky Wesleyan College also provides funds to graphic design majors who are the children of pastors in the United Methodist Church.