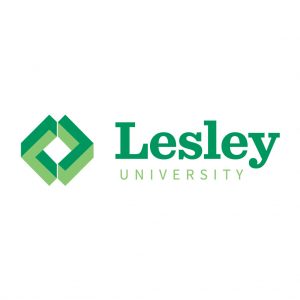 Graphic Design Programs at Lesley University
Lesley University appears in our ranking of the Top 20 Affordable Web Development Online Degree Programs.
Lesley University offers graphic design programs that help students become strong designers. The top program available from the university is its Bachelor of Fine Arts (BFA) in Graphic Design. It asks that students take 30 credits each year and allows them to graduate in four years. Students can do internships in major design firms across the south and in other parts of the country, including large cities such as Boston and New Orleans.
All BFA students take the same foundation courses, including Visual Cultural Seminar, 3D Concepts and Drawing Intensive. Those classes are worth 12 credits. The graphic design core is the most important part of the program and is worth 45 credits. Those classes include Language of Design, Design Workshop, Visual Communication I, II and III and Professional Practice I and II. The university also requires that students take a design studio class in their junior years and two studio courses in their senior years. Students will also take a seminar at the same time that they do an internship.
The BFA program includes a similar major in interactive design. Suitable for those who want to create apps and other products that people interact with and use, it includes the same foundation courses and some of the same required classes as those in the graphic design program. Students can pick from electives that include Advanced Web Projects, From Concept to Campaign, Environmental Graphic Design and Packaging and Presentation.
The BS in Design for User Experience is an ideal degree program for students interested in web development and design. 120-credit program is available online
Lesley University also offers certificate programs for students with an interest in design who don't want to enroll in a full degree program. The university has a post-bachelor graphic design certificate program that features 18 credits of courses. Students have the chance to create large design projects that the university displays on its campus. The online classes that they take include History of Modern Design and Typography I and II. An online web design certificate program is also available, which features courses such as Sketching for Interactive Design, Digital Culture and Introduction to Web Design. Students in any BFA program and those who major in any subject can complete a minor in graphic design from the university after taking 18 credits of classes too.
About Lesley University
Though many people know Lesley University as an art and design school, the university branched out over the last few decades to include courses in other areas. It is a private university in Cambridge, Massachusetts that is close to both MIT and Harvard. Established in 1909 as the Lesley School, it also used the name Lesley Normal School. Classes met in the home of the founder and provided students with the training needed to work as kindergarten teachers. This school would later add other education programs and eventually build its own campus. The School of Practical Art opened in the area in 1912 and became the Art Institute of Boston in 1967. When this school merged with Lesley College, it became the new Lesley University.
As Lesley University, the school added new dorms for students and quickly constructed other buildings for the growing number of students applying each year. The campus now consists of three separate areas that allow students to take classes, spend time with their friends and complete their work. Lesley University has an enrollment of around 7,500 students across all its programs.
Lesley University Accreditation Details
Lesley University has accreditation from the National Association of Schools of Art and Design (NASAD), which applies to all its design and art programs. It also has accreditation for its education programs at the undergrad and graduate levels from the Teacher Education Accreditation Council (TEAC). The regional accreditation that Lesley University has comes from the New England Association of Schools and Colleges (NEASC).
Lesley University Application Requirements
Students planning to apply to Lesley University can contact admissions counselors over the phone and talk to them online. They also have the option of visiting the campus and/or attending events on the campus and at high school across the country. Students applying to an online program or a traditional program must meet the same requirements. The process of applying is the same for both the university's certificate and degree programs too.
Incoming students must provide transcripts that show they completed the basic college prep curriculum, which includes four years of English classes and three years of science, math and social science and history courses. Though most students need to submit ACT or SAT scores, the university will waive this requirement for those applying to an art or design program. Students will still need to submit their scores if they want to apply for university scholarships though. Other requirements include one letter of recommendation and an essay. Both the BFA and certificate programs ask for a portfolio too, which allows students to show their design skills. Lesley University uses the Common Application and has an early action deadline of December 1 and a final deadline of February 15.
Tuition and Financial Aid
The basic cost that undergrads pay to attend Lesley University includes tuition of $13,800 each semester. When a student takes more than 18 credits, he or she will pay an extra fee of $540 for each of those credits. Those who take up to 11.5 credits in a semester are part-time students who pay $920 per credit hour. Students can take classes in the summer too. They'll pay $430 per credit hour for any online classes they take and $540 per credit hour for all classes taken on the Lesley campus. Other fees include room and board charges of around $8,200 per semester and fees of $100 to $125 each semester. Lesley also offers health insurance coverage for around $2,400 a year.
Students have until February 15 to submit the FAFSA and apply for financial aid through Lesley University. They will receive an award letter that shows the total amount and type of aid given to them, which they will need to accept before the semester starts. Merit scholarships include one that awards students $10,500 a year if they have a GPA of at least 3.5 and a minimum ACT/SAT score of 29/1380. Similar scholarships go to students with lower grades and test scores. The financial aid packages awarded to graphic design majors at Lesley University usually include loans and grants too.