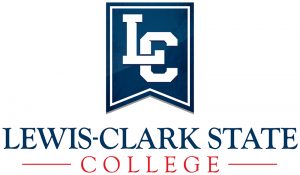 Graphic Design Programs Offered at Lewis-Clark State College
Lewis-Clark State College appears in our ranking of the 20 Most Affordable Associates in Web Design and Development Online.
Lewis-Clark State College offers an undergraduate degree program with a major in graphic communications for those who want to work in design. This is available as an Associate of Applied Science (AAS) program or a Bachelor of Applied Science (BAS) program. Both programs require that students have a laptop that can run the software they need in their classes and that they purchase the licenses to use that software. The AAS program includes courses such as Advanced Printing Techniques, Print Production Techniques, Business Side of Creativity and an internship in printing technology. AAS students must take 46 credits of classes. The BAS program includes 83 credits of classes and asks that students take the same courses that AAS students do. They will do one internship and have the option to do a second.
Many graphic communications majors also earn a certificate in packaging design from the college. This program includes 36 credits, many of which will count towards the electives and requirements of either graphic communication program. Those courses include Introduction to Printing Technology, Adobe Photoshop, Principles of Design I and Digital Packaging Design. Students learn how to design packaging that will appeal to customers and keep the products inside safe.
Also available from the college are AAS and BAS programs in web design and development. Both programs, also offered online, include introductory courses that teach students the basic of designing pages and sites for the web and some advanced courses. Those classes usually include Web Development Basics, Web Design Fundamentals, Web Application Development, and Image Editing and Illustration. The college requires that majors attend a workshop with a focus on computer information technology and that they do an internship. Lewis-Clark State College can help students find agencies and firms that will let them gain web design and development experience before they graduate.
About Lewis-Clark State College
Lewis-Clark State College is a college in Idaho named after the explorers of the same name. Established in 1893 as Lewiston State Normal School, the Governor of Idaho named it after the city he picked for its campus. The city set aside 10 acres of land for the new school, but issues raising money kept the school from opening until three years later. As a normal school, Lewiston offered vocational training for teachers and sent them into local schools to gain more experience. The school went through a few name changes as it grew, including serving as the North Idaho Teachers College and the Northern Idaho College of Education. It didn't become Lewis-Clark State College until 1971, though it adopted the Lewis-Clark name in the 1950s.
Also called Lewis-Clark State and LCSC today, the college now offers a variety of degree and certificate programs. Though it still has a strong reputation for its teaching and education programs, it also offers arts, business and programs in other subjects. U.S. News and World Report named it one of the best comprehensive colleges in the west and ranked it as the number one choice in that category in three different years. The college enrolled more women than men in its early years and still sees women outnumber men on its campus. LCSC has an enrollment of more than 4,000 students. This makes it one of the smallest of the top comprehensive colleges in the region.
Lewis-Clark State College Accreditation Details
The teaching, nursing and radiologic technology programs offered by Lewis-Clark State College all have program accreditation from organizations that include the National Council for Accreditation of Teacher Education (NCATE). Program accreditation is just one of the types of accreditation that the college has though. LCSC also has regional accreditation from the NWCCU. This has two important functions: it lets the college accept transfer credits and allows students to get financial aid.
Lewis-Clark State College Application Requirements
Any freshman who wants to start at LCSC in the fall must submit an application by July 1. The deadline for transfer students is at the beginning of April. LCSC encourages students to apply earlier if they need financial aid and/or they want to live in a college residence hall. The college's application is available online and as a PDF. Those who go the PDF route must complete a copy at home and mail it to the admissions address listed online. The application gives the college a broad overview of the student's background and interests.
Incoming freshmen need to have either a high school diploma or the equivalent of that diploma. Those with a diploma need to provide transcripts to show that they maintained a high school GPA of at least 3.0. With the accounts they register online, students can log in and check for a decision from the college and see if they missed any steps. The college requires a minimum test score of 17 on the ACT or 780 on the SAT. Students who are at least 21 do not need to submit an ACT/SAT score.
Tuition and Financial Aid
Idaho residents pay the cheapest tuition rates offered by LCSC. They pay $3,309 per semester and can take 12 to 19 credits for the same amount. Nonresidents who want to take the same number of classes will pay $9,618 per semester. The college offers a discount for residents of Asotin County, which reduces their costs down to $5,246 per semester. Any student who takes 20 or more credits in a semester must pay an overload fee of $338 per credit hour for each additional credit. This is the same rate that part-time students pay to take nine or fewer credits. Part-time students can take nine to 11 credit hours for a set rate of $3,309 per semester.
Students who need financial aid can submit the General Application and apply to multiple scholarships at the same time. Some of these scholarships have requirements such as a high school or college GPA of 2.5 to 3.0 and full-time enrollment in the college. Students can get thousands of dollars in college scholarships each year. Lewis-Clark State also offers scholarships for students based on their overall need, which it will determine with the FAFSA. The FAFSA makes it easy for students to get federal financial aid such as grants and loans too. With financial aid packages, graphic design majors can afford the cost of attending Lewis-Clark State College.