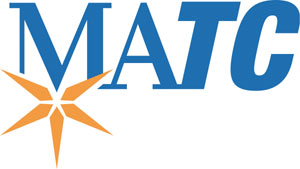 Graphic Design Degrees Offered at Milwaukee Area Technical College
Milwaukee Area Technical College appears in our ranking of the 20 Most Affordable Associates in Web Design and Development Online.
The School of Media and Design at Milwaukee Area Technical College offers an Associate of Applied Science in Graphic Design and an Associate of Applied Science in Web and Digital Media Design.
The AAS in Graphic Design introduces students to a wide range of concepts in the field, including the design of print and computer-generated graphics for books, newspapers, magazines, technical manuals, web applications, and advertising and marketing materials. Students learn about applications for packaging, outdoor advertising, point of purchase, and design applications for promotional pieces. Students create a professional portfolio to highlight their learning and present to future employers. The program requires the completion of a total of 70 credit hours. The required courses include Design Elements and Principles, Digital Imaging: Adobe Photoshop, Brand and Media Strategies, Typographic Fundamentals, Vector Graphics: Adobe Illustrator, Research and Concepting, Portfolio Pathway, Layout and Publishing: InDesign, Advertising Design, Packaging Design, History of Advertising Media and Design, Interactive Media Design, Exhibition Design, Graphic Design Workshop, Digital Media Preparation, and Creative Industry Business Practices.
The AAS in Web and Digital Media Design provides instruction on various concepts including animation, digital audio and video, and interface design and website development. Students are able to gain a comprehensive background in web design and front end development. The degree requires the completion of a total of 67 credit hours. The major courses include Web Design Overview, Introduction to Digital Media, Logic and Problem Solving, Web Development with HTML/CSS, Audio and Video Production for the Web, Interactive Design, Database Web Design with PHP and MySQL, User Experience, Broadcast Animation, Rich Media for the Web, Content Management Systems, Responsive Web Design, Social Media and Web Marketing, and Web Development with JavaScript and jQuery.
About Milwaukee Area Technical College
Milwaukee Area Technical College is a public, comprehensive, two-year institution residing in Milwaukee, Wisconsin. It was founded in 1912 to encourage young adults to continue their education on a part-time basis. It was initially named Milwaukee Continuation School. It became Milwaukee Vocational School in 1916. It grew quickly and a six-story building was constructed in the 1920s. The school became Milwaukee Vocational and Adult School in 1948 and Milwaukee Vocational, Adult and Technical School in 1964. It merged with Milwaukee Institute of Technology in 1968 and changed its name again to Milwaukee Technical College. In 1969, the college merged with other vocational schools in the area and finally became Milwaukee Area Technical College. Regional campuses opened in 1976. Today, Milwaukee Area Technical College is home to more than 35,000 students on its downtown Milwaukee, Oak Creek, Mequon, and West Allis campuses. It operates on the semester-based academic calendar.
Milwaukee Area Technical College strives to operate as a premier comprehensive technical institution that provides high-quality education to improve, empower, and change lives. Its core values include excellence, innovation, accountability, student success, collaboration, diversity, customer focus, and integrity. It is committed to providing students with a well-rounded, rigorous education that effectively prepare them for future careers. Students receive training on industry-standard equipment and technology.
Milwaukee Area Technical College offers more than 200 programs to prepare students are careers in one to two years. The programs are offered through six academic schools: School of Liberal Arts and Sciences, School of Business, School of Health Sciences, School of Media and Creative Arts, School of Technology and Applied Sciences, and School of Pre-College Education. Day, evening, weekend, and online classes are available. More than 20 programs are offered completely online.
The student to faculty ratio is 13 to one. The classes are small to enable students to gain one on one attention. Faculty members have extensive professional experience in their respective fields. Milwaukee Area Technical College is committed to helping keep students on track with advising, tutoring, and other efforts. Milwaukee Area Technical College features a strong partnership with various four-year institutions that enable students to select an occupational program that counts toward a bachelor's degree.
Milwaukee Area Technical College Accreditation Details
The Higher Learning Commission regionally accredits Milwaukee Area Technical College to grant associate degrees, certificates, and diplomas.
Milwaukee Area Technical College Application Requirements
Milwaukee Area Technical College features an open admissions policy where students are admitted year-round. The following materials are needed to apply to Milwaukee Area Technical College:
MATC Application
$30 nonrefundable application fee
Official high school transcript
Official transcripts from previously attended institutions of higher learning
Additional requirements for specific programs
Tuition and Financial Aid
Tuition
Associate degree and diploma
Three credits: $456 per semester
Six credits: $912 per semester
12 credits: $1,824 per semester
15 credits: $2,280 per semester
Four-year college transfer
Three credits: $597.90 per semester
Six credits: $1,195.80 per semester
12 credits: $2,391.60 per semester
15 credits: $2,989.50 per semester
Financial Aid
Milwaukee Area Technical College offers numerous options for financial aid, including scholarships, grants, loans, and work-study.
Scholarships
MATC General Scholarship
MATC Educational Opportunity Scholarship
MATC First Year New Student Scholarship
MATC Five Star Scholarship
MATC Business Scholarship
MATC Charlie Dee and Ann Landre First Generation Scholarship
MATC Centennial Fund for Student Success
MATC Partners in Excellence Scholarship
MATC Odell Scholarship
Grants
Federal Pell Grant
Federal Supplemental Educational Opportunity Grant (FSEOG)
Wisconsin Higher Education Grant
Talent Incentive Program
Indian Student Assistance Grant
Minority Undergraduate Retention Grant
Hearing and Visually Handicapped Student Grant
Loans
Federal Subsidized Direct Loan
Federal Unsubsidized Direct Loan
Federal Work Study
Federal Work Study (FWS) is a government-funded program that allows students to work part-time to earn money for costs of higher education. Students must show that they have significant financial need. Students are able to find jobs that relate to their plan of study. The number of hours students are able to work per week is determined by a certain calculation: award amount divided by 16 weeks divided by the hourly pay rate. The pay rate depends on individual circumstances but is at least the federal minimum wage.
Graduates of the graphic design programs are equipped with abilities in graphic design, web production and multimedia to pursue various opportunities. The graphic design degrees offered at Milwaukee Area Technical College prepare students for a variety of careers including art director, digital media specialist, graphic designer, creative director, illustrator, web designer, imaging specialist, and production artist.