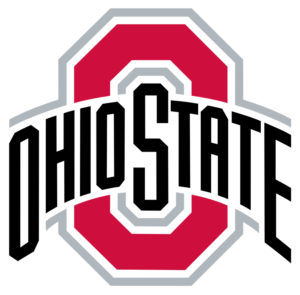 Graphic Design Programs at Ohio State University
Ohio State University appears in our ranking of the Top 20 Best Visual Communications Degree Programs.
The Department of Design at Ohio State University offers a visual communication design program for undergrads and some related degree programs. In the visual communication design major, students learn how to use design tools and determine the needs that people have on the web, which they use to make mobile apps and sites. This program includes Introduction to Visual Communication Design, Introduction to Design Practice, Professional Practice and Advanced Visual Communication Design among other classes. Some of the clubs and organizations that majors can join include Designers for Diversity and the Columbus Society for the Communicating Arts at Ohio State University.
To go along with this major, the university offers a minor in design thinking. It includes five classes for a total of 15 credits. Students learn how to make creative decisions with the information available to them and how to find solutions to problems in the design world. Introduction to Design Practice, Design History, Exploring Design Thinking, Presentation as Thinking and Visualization as Thinking are the five required courses that will also count as their electives. All design majors must take 18 credits in their first years to complete the university's design foundation curriculum.
The university's Master of Arts in Art Education includes an online option for graduate students who want to teach design principles to others. It allows students to submit their artwork for critique and get help creating pieces for the web as they learn the fundamentals of teaching others. Critical Analysis of Multicultural Art Education, Curriculum Planning and Assessment in Art Education and Concepts, Theories and Issues in Art Education are some of the classes that are education majors will take in this program.
Also available is a Master of Fine Arts (MFA) that includes two tracks. One track is in design research and development, which helps students create designs based on research. It allows students to pick electives in art history, studio art, and related fields to go along with their required classes. A three-person committee will work with each student to pick a thesis subject and work on that idea. Some of the courses in this graduate program include Methods for Design Research, Foundation for Graduate Studies, Research Writing and Thesis Project Development.
The university's MFA program also includes a track in digital animation and interactive media, which helps students become skilled at creating content for the web and mobile devices. Students will take some foundation classes and design electives, but the university also asks that they take at least two studio courses that require they create artwork, mobile apps, and similar projects. During the third year of the program, they will focus on their thesis work and take one elective. Ohio State University has a master's exam that students must take before they can graduate also.
About Ohio State University
Ohio State University is a public university in Columbus, Ohio that uses nicknames such as Ohio State and OSU. It was established in 1870 as an agricultural and manufacturing college to train students in the central region of the state. Rutherford B. Hayes helped establish the university while serving as the Governor of Ohio before he became president. U.S. News and World Report ranks Ohio State as the 54th and 45th best university in the country and the world and added it to the list of the nation's best fine arts programs. OSU also ranks highly for the programs that it offers in economics, agriculture, social science, English, physical therapy, psychology, nursing and business administration.
Ohio State University Accreditation Details
The Department of Design at OSU has accreditation from the Council for Interior Design Accreditation (CIAD) and the National Association of Schools of Art and Design (NASAD). OSU also holds regional accreditation, which comes from the Higher Learning Commission (HLC). This is why any student who has a financial need can get financial aid with the Free Application for Federal Student Aid (FAFSA).
Ohio State University Application Requirements
Less than 50% of the undergrads who apply to OSU will receive an acceptance letter. The university has a November first deadline and specific requirements for undergrads. They need to take four English classes, three math and natural science courses, two years of social science classes and at least two years of a foreign language. OSU asks for both the student's high school transcript and a standardized test score and recommends that they submit a letter of recommendation from a guidance counselor.
OSU opens the graduate school application near the end of August each year and gives students until the middle of January to apply. They need to complete the online application first, which asks for their official college transcripts and a GRE score. Students do not need to submit a GRE score if they have an undergraduate GPA of 3.0 or higher. The Department of Design asks for a $10 application fee, three online references, a resume and a statement of intent. Those applying to the art education program have until March first to apply. They need to submit the application, $60 application fee, and their college transcripts.
Tuition and Financial Aid
Undergrads pay an estimated $12,709 each year for room and board on the OSU campus in Columbus. If they are an Ohio resident, they'll pay $11,084 for their tuition and fees. On the university's regional campuses, this price drops to $7,912 per year. Students from other states will pay $32,061 a year. OSU offers financial aid for all incoming undergrads who show need on the FAFSA. They can qualify for grants and scholarships from Ohio State based on their test scores and grades as well as government grants if they show more need. Many students also use federal loans.
Graduate students in the art education program pay $1,390 in fees each semester and tuition of $722.50 per credit hour. Nonresidents pay an extra $5 per credit hour. Those in the MFA programs pay similar amounts. OSU has financial aid available for graduate students, including university fellowships that go to those with a GPA of 3.2 or higher and associate positions that let students work as administrative, research or teaching associates. Students can both apply for financial and view their aid awards before starting one of the graphic design programs at Ohio State University.