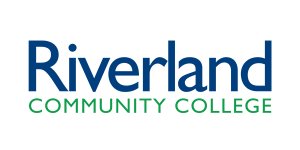 Graphic Design Programs Offered at Riverland Community College
Riverland Community College appears in our ranking of the 20 Most Affordable Associates in Web Design and Development Online.
Though Riverland Community College does not offer a standard graphic design program, it offers several related programs that can teach students the same skills. One of those is the college's web developer program, which prepares students for designing and building content for the web. Students will take 15 credits of general education courses and 28 credits of required web developer courses. Those courses include Essential Computer Skills, Digital Video and Web Page Design I with Graphic Design. This program takes two years to complete and awards associate degrees to graduates. Students can complete their web developer degrees online or on campus.
Another option available from the college is a web develop diploma, which consists of only 47 credits of courses. Students will create final websites that utilize all their skills and present those pages before they graduate. They also learn how to evaluate online resources and use those resources to create sites and pages. Web Animation and Introduction to Mobile App Development are just two of the classes in the diploma program.
Students who want to use their graphic design skills in specific industries can earn one of two certificates from the college. The first is a certificate in web developer game design. This program teaches students how to use software to create new games. It features 24 credit hours of classes such as Introduction to Social Media Marketing, which shows students how they can market and promote their games on the web. Many students actually sell their apps and games to players before they graduate. The program also teaches students how to use Photoshop and other software.
A certificate in web page design is also available. Students take the required 29 credits of classes to learn how to design and develop websites based on the needs and wishes of their clients. Most students take classes in the fall and then the spring and finish their certificates by the end of the year. Similar to the full degree program, the certificate program asks students to design and build a site that they submit as a final project. Riverland Community College also offers an Associate of Fine Arts (AFA) degree program that appeals to some graphic design students. It includes classes such as Introduction to Art, Drawing I and II and Art History I and II.
About Riverland Community College
Riverland Community College is the name of several community college campuses that serve the needs of students living in or close to the southeast region of Minnesota. Established in 1940 as Austin Junior College, it welcomed 138 students when it first opened. The Austin Area Vocational Technical School opened in 1951 and offered classes that the junior college did not, including options in auto repair and welding. After these two schools merged with other colleges and schools in the area, they became Riverland Community College or RCC. RCC is now one of the state's largest community colleges and has three different campuses as well as an online campus.
Many students pick RCC because of the partnerships the college has with four-year schools. Those partnerships help students easily transfer to another campus to work on a bachelor's degree. Most of its student body work on associate degrees, including Associate of Arts and Associate of Fine Arts degrees. The college also offers certificate and diploma programs that allow students to study a subject in depth but take fewer classes. Between the online campus and three physical campuses, RCC has an enrollment of nearly 5,000 students.
Riverland Community College Accreditation Details
The Higher Learning Commission (HLC) is one of the largest accrediting commissions in the nation. It has different departments that oversee the accreditation of schools in different regions of the country and granted institutional accreditation to RCC. That accreditation is important because it allows students to transfer to a college or university to finish a graphic design degree and to get financial aid as they attend the community college.
Riverland Community College Application Requirements
Riverland recommends that students take the ACT or SAT, but it will also accept scores from a national placement exam. Students who cannot provide one of these scores must take a placement test before starting college classes. This test determines whether the student has strong skills in areas such as math and reading. A high score can help the student skip some of the general education courses the college requires. Prior to giving the college a score, students must complete the RCC application and submit it. They will also provide proof of their GED scores or copies of their high school transcripts.
Once RCC receives this information, it asks students to use the FAFSA and make sure it gets a copy because the college will use that form to grant students financial aid. They will also need to attend an online orientation session and schedule a time to meet with their advisors and register for classes. The orientation session gives students an idea of what the college expects from them and what they'll need to do in the future.
Tuition and Financial Aid
RCC offers an affordable rate for Minnesota residents of just $186 per credit hour, but it charges the same rate for students who live in select states. Residents of Wisconsin, North Dakota, South Dakota, and Iowa all qualify for this rate. Students from any other state will pay $213 per credit hour. A special discount is available for any student who is 62 years old or older, which reduces their rate to less than $34 per credit hour. All students also pay fees of $21 each semester.
As soon as a student files the FAFSA, the college will design a financial aid package that includes institutional and government aid. Work study is one option for students that helps them make money while they work on the campus and attend classes. They may also get both loans and grants. Institutional aid includes RCC scholarships such as the Cycles for Success scholarship. The final deadline for scholarship applications is July 15, though the college has other deadlines for those who need financial help during the spring or summer semesters. Riverland Community College encourages students applying to its web developer and graphic design programs to submit the FAFSA and a scholarship application.