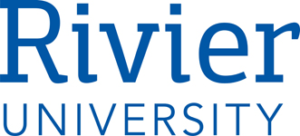 Graphic Design Programs at Rivier University
Rivier University appears in our ranking of 21 Affordable Master's Degrees in Marketing and Advertising.
Though Rivier University does not offer a traditional graphic design degree program, it offers several options for students who want to work in that field. The first is an Associate of Arts (AA) in Liberal Arts. It helps students learn the fundamentals of working in small groups and communicating with others as well as how to research and write at the college level. In the Bachelor of Arts (BA) in Liberal Arts program, students will also do a capstone that lets them use their art and design skills.
The university's Bachelor of Science (BS) in Marketing is suitable for undergrads who want to create design campaigns for the web. It has professors with advertising experience who can help students understand the demands of this field and what clients will expect from them. Students take 42 credits of classes in the business core, including Principles of Microeconomics, Principles of Macroeconomics, Strategic Management, Principles of Management and Business Communications. They'll also take Marketing Research and Advanced Management and Promotions. Students with an interest in graphic design can do internships with marketing firms too.
Also available is a BA in Individualized Studies, which Rivier University offers online. It takes two to four years to complete depending on whether students transfer any credits. They also receive credits for the professional work that they did. Students can select a concentration of study such as business or psychology and take courses that relate to that subject. They also have the option of taking marketing and computer science courses and classes that teach them how to design programs and apps. The university lets students do internships with advertising and design firms and to do capstone projects that involve graphic design.
Rivier also offers an online Master of Business Administration with a concentration in Marketing.
About Rivier University
Rivier University is a private university affiliated with the Catholic Church. The Sisters of the Presentation of Mary established a boarding school in the 1800s in Vermont and wanted to found a new college. They moved to Hudson, New Hampshire and established the university in 1933. They decided to name it Rivier University in honor of Anne-Marie Rivier who founded their order. The campus later moved to Nashua and built a new campus there. Established as a women's college, it adopted a coeducational admissions policy in 1991 to allow men to enroll in the undergraduate degree programs. Later policy changes allowed men to apply to the graduate programs too. Rivier became a full university in 2012.
The School of Undergraduate Studies at Rivier University now offers traditional degree programs that include daytime classes. Through the Professional Studies Division, the university offers both evening programs for working students and online programs for those who live in New Hampshire and other states. It belongs to the New Hampshire College and University Council, which is a group of colleges that allow students to take classes online and on various campuses to earn credits towards their degrees. Rivier also accepts transfer credits from students and will award them credits when they have professional work experience. Students can get credit for their volunteer and military experience too, though they must request that the university evaluate their resumes. More than 2,200 students attend Rivier University every year or take classes from one of the school's special programs.
Rivier University Accreditation Details
Rivier University can grant financial aid packages to students who demonstrate need when they complete the Free Application for Federal Student Aid (FAFSA) because it has regional accreditation. The New England Association of Schools and Colleges (NEASC) awarded Rivier accreditation because it has degree requirements that prepare students for their careers and the professors who work in those programs have years of experience. All of the nursing programs available from the university have acceptance from the Accreditation for Commission for Education in Nursing (ACEN) too, including both the two-year and four-year degree programs.
Rivier University Application Requirements
To help high school students tour the campus, Rivier hosts several tour dates on Saturdays. Students can go online and register for one of these tours. Those who never attended college and students who have a few credits they earned in high school can apply in the same way. They need to submit transcripts that show they took four years of electives and English classes, three years of math classes, two years of social studies courses and one science course. The university recommends that they take two years of a foreign language too. Students can submit the Common Application or the Rivier Application. They'll also need to submit:
High school and/or college transcripts
A response to an essay question found on the application
A standardized test score
One letter of recommendation
Students who are 23 years old or older do not need to submit a standardized test score. The university encourages homeschooled students to submit two letters of recommendation that speak to the character of the applicant. Those students will also need to provide a portfolio that shows some of the work they did from home. Rivier recommends that they include a graded essay, an analytical paper and some type of science paper or project that includes a lab component.
Tuition and Financial Aid
Rivier charges all on-campus residents $32,440 per year for full-time enrollment. They can choose a room type for $3,410 per semester or pay more for a single room. The university has a waitlist for single rooms and cannot guarantee that it will fulfill all requests. On-campus students must also purchase a meal plan for $2,925 or more. The basic plan includes 10 meals each week. Students enrolled in an online program will pay $360 per credit hour. All students will pay different fees each semester based on how many credit hours of classes they take.
Both online and traditional students can qualify for financial aid from Rivier University. The university must receive both a completed FAFSA and application packet before it will create an aid package. Undergrads can get student loans from the federal government and a Pell grant. The government will adjust the amount that they receive once they take more classes. Rivier can also help students get grants from the state government and qualify for the work-study program as well as scholarships. All the programs relating to graphic design at Rivier University have financial aid opportunities available for majors.