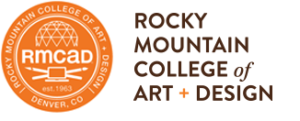 Graphic Design Degrees Available at the Rocky Mountain College of Art and Design
Rocky Mountain College of Art and Design appears in our ranking of the Top 13 Best Affordable Graphic Design Degree Programs.
The Rocky Mountain College of Art and Design specializes in degree programs for students with an interest in art and design. It offers two graphic design programs that include opportunities for students to share their work online and in art galleries. Students learn how to create and work with computer interface designs, work with real clients, tells stories through their work and use new types of design software. Some of the related programs offered by the college include majors in illustration, animation, and photography.
Students can get a Bachelor of Fine Arts (BFA) in Graphic Design on the college's Colorado campus. They will take 18 credits of core/foundation classes, 48 credits of communication courses, 30 credits of liberal arts classes and 15 credits of art history courses along with some electives. Students have full access to the software and tools that they need in their classes via the on-campus computer labs, including Illustrator and Photoshop. Students can also participate in different events that allow them to show their work, including a talent showcase that takes place at the end of the year.
In the BFA in Graphic Design online programs, students also have the chance to share and exhibit their work. The college allows them to submit electronic records that it will use in showcases and other special events. Online students have the freedom to do their work without moving to Colorado. They'll take classes on user interface design, typography, digital storytelling, and design software. The online program includes opportunities for students who want to gain real-world graphic design experience too. Not only can they do internships, but the college can help them work with real clients on the web.
About the Rocky Mountain College of Art and Design
The Rocky Mountain College of Art and Design is a private and for-profit art school that offers classes in design and different forms of art. Phillip J. Steele spent several years working as a teacher and an artist before deciding to open an art school. He founded the college in 1963 and saw it move to several locations before finally settling in Lakewood, Colorado. The Steele family maintained control of the college until 2010 when the family sold its interest to an investment group. That group helped the college become an affiliate of Full Sail University.
Also called RMCAD, the college took steps to bring down its tuition costs and to make both online and on-campus classes more affordable for its students. Students on the Lakewood campus have the chance to show their work in one of the four galleries on that campus, including the Alumni Gallery and the Rude Gallery. The campus itself is a National Historic District on the National Register of Historic Places. More than 1,000 students now take classes on-campus and online at RMCAD.
Rocky Mountain College of Art and Design Accreditation Details
As RMCAD has regional accreditation from the Higher Learning Commission (HLC), students can get the financial aid necessary to afford college. That financial aid goes to those who complete the Free Application for Federal Student Aid (FAFSA) by the college's deadline. HLC accreditation also gives students the chance to take classes online or at other colleges and transfer their credits back to RMCAD. The college has full accreditation for its design programs from the National Association of Schools of Art and Design (NASAD) too.
Rocky Mountain College of Art and Design Application Requirements
There are really only five steps that students need to follow when applying to either of the graphic design programs at RMCAD. They will start with the interview, which can take place over the phone. Students will talk with admissions counselors to find out about the graphic design program and what the college expects of them. This lets them learn about their financial aid opportunities and the requirements of getting their degrees. Filling out the application is the next step. The RMACD application has a countdown timer at the top of the screen that shows students how much they still need to do. They will pay a $50 application fee when they reach the last page.
RMCAD has a portfolio requirement because the college wants to get an idea of the work that students did in high school. It should feature at least 10 pieces but no more than 15 pieces. The college asks that students submit at least one piece that they did based on observation alone and that all the work they submit be in a digital format. Students will need to use the SlideRoom website and upload their portfolio pieces via that site and then to the college. RMCAD also requires transcripts from the student's school and a completed FAFSA.
Tuition and Financial Aid
In addition to the $50 application fee, students pay a technology fee that varies across semesters. The amount that they pay will depend on what software they need and whether they already bought those programs. Students who take classes on the RMCAD campus may not need to buy software because they can use it in the computer labs. The tuition that students pay will range from $518 per credit hour in the online graphic design program to $660 per credit hour in the traditional graphic design program. Students are responsible for paying any costs that their financial aid packages do not cover. They can sign up for payment plans that allow them to make payments every 30 days. These plans can cover their health insurance or any other costs that they have.
Many of the students attending RMCAD qualify for at least one scholarship or grant from the college itself. The college has a review board that looks at all the portfolios sent in each year and picks the best work from those portfolios to award students scholarships. Those who take at least 12 credits of classes and have a 3.5 GPA or higher qualify for an entry scholarship of $280 for online students and $360 for traditional students. Other types of scholarships go to part-time students too. The Rocky Mountain College of Art and Design allows students to use the state and federal aid that they receive to pay for the cost of a graphic design program also.