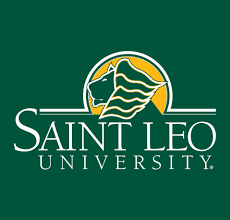 Saint Leo University Graphic Design Programs
Saint Leo University appears in our ranking of 21 Affordable Master's Degrees in Marketing and Advertising.
Saint Leo University offers two program options for students interested in graphic design careers with its Bachelor of Arts in Multimedia Management and a minor in multimedia management. Some of the creative opportunities given to students in the program include getting to make commercials for local companies, produce stories for the university's television station, and participate in internships for local media organizations.
The curriculum for the degree features liberal arts classes in a variety of areas, as well as focused classes in multimedia. Some of the major requirements for the degree include Web Design and Information, Graphic Design, Technology and Innovation, and Social Media Marketing. Students will also take Introduction to Communication, Corporate Video Production, and participate in an internship.
The internship is a thirteen-week experience where the first and last weeks are spent in the classroom, and the remaining weeks are spent at a local business. Students can enroll in an internship up to four times for a total of 12 credits in this faculty-supervised class. To complete the overall degree program, students must take 120 credits. The Bachelor of Arts in Multimedia Management is given on the university's Florida campus.
At the conclusion of study, students may be able to find work as content supervisors, senior web producers, multimedia production coordinators, video journalists, and in a variety of diverse work environments. To augment the learning experience, students can also participate in campus clubs like the Communications Club, Computer Club, and the National Communication Honor Society.
Students who choose to major in another area can still gain experience in multimedia management with the minor option at Saint Leo University. With the minor, students will take classes like Mass Media: Working in a Media Driven World, Audio and Video Production, and Web Design and Information Resources. The total number of credits required in the program is 15, and it makes an ideal minor for students in the Bachelor of Science in Computer Information Systems.
About Saint Leo University
Saint Leo University is affiliated with the Roman Catholic Church and is a private, liberal arts university in the state of Florida. The school was established in 1889, and its official motto is, "You'll love the person you become here." The school was first called St. Leo's College but was eventually renamed. The school has almost 12,000 students enrolled and is named after Pope Leo the Great, who was the bishop of Rome in the mid-400s.
The school's official colors are green and gold, and its teams are nicknamed the Lions in their NCAA Division II games. The university offers more than 40 programs at the associate, baccalaureate, and graduate degree level, and it also offers a handful of certificate programs. The university is notable for having enrolled a black student in 1898 before it was legal to do so in the State of Florida.
Saint Leo University Accreditation Details
Saint Leo University is accredited by the Southern Association of Colleges and Schools Commission Colleges, which allows the institution to award college degrees. The university is also affiliated with the American Council on Education, the American Association of Adult and Continuing Education, and the Association of Governing Boards of Universities and Colleges, Independent Colleges, and Universities of Florida.
Some of the programmatic accreditations that have been awarded to the university's programs and degrees include those from the Accreditation Council for Business Schools and Programs and the Commission on Sport Management Accreditation. Other accreditations come from the Council on Social Work Education for the Bachelor of Social Work and Master of Social Work, as well as the Florida Department of Education, which has approved the university's programs in education.
Saint Leo University Application Requirements
The admissions process for Saint Leo University begins with the official application and submission of official high school transcripts. Students can use the application directly from the university or fill out the Common Application. The university will accept letters of recommendation, but they're optional. The university also no longer requires students to submit standardized test scores from the SAT or ACT.
However, students may still submit their scores without fear of an admissions penalty if they don't score well. Students will send their application materials to the Office of Admissions in Saint Leo, Florida. After applicants have submitted all required materials, they're encouraged to make a visit to the campus and may also participate in an interview. Students who have participated in dual enrollment programs or who have taken advanced placement courses must submit additional documentation regarding those achievements.
Tuition and Financial Aid
Campus tuition for undergraduate students at Saint Leo University is $23,100 per year. A space in a residence hall is an additional $7,860, the cost of a meal plan is $5,250, and the student activity and technology fee is $650. In all, students will pay $36,860 per year in direct costs. Indirect costs like books are estimated to cost an additional $1,056 per year, personal costs are estimated at $1,872, and travel expenses are estimated at $808.
For students who elect to enroll online, the rate for associate and bachelor's degree programs is $370 per credit, the rate for graduate programs ranges from $495 to $770 per credit, and the price for doctoral programs ranges from $770 to $900 per credit. Some programs may require other deposits or fees like a non-refundable tuition deposit reservation of $500, an official transcript fee of $15, or a technology fee of $25, which is assessed for each online course.
The university has a variety of scholarships available to first-year students like the $13,000 Presidential Award, $11,500 Dean's Award, and the $10,000 Excellence Award. Freshmen may also qualify for the $7,500 University Award or the $5,000 Campus Award. Full-time students enrolled in campus programs can also pursue the Catholic Promise Scholarship, which is a $14,000 award. The university indicates that virtually all students who attend the institution are eligible for some type of financial aid. The amount of aid offered depends on the student's financial need.
The financial aid application process begins with the submission of a Free Application for Federal Student Aid (FAFSA). Some students may need to submit additional documents to verify the information they submitted on their FAFSA form. While enrolled, students must make satisfactory academic progress to maintain their financial aid awards, and new applications for aid must be submitted each year the student attends Saint Leo University.