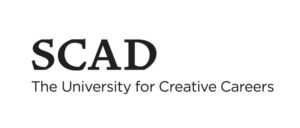 Graphic Design Programs Available at the Savannah College of Art and Design
Savannah College of Art and Design appears in our ranking of the Top 13 Best Affordable Graphic Design Degree Programs.
The Savannah College of Art and Design offers graphic design degree programs that prepare students to stay up to date with all the technology they will need in the field. These programs are all available online as well as on its campus in Savannah, Atlanta, and Hong Kong. One program helps students complete a Bachelor of Arts in Visual Communication. This program includes Drawing I and other courses that make up the art core and 45 credits of graphic design classes. Students will take Introduction to Graphic Design, Graphic Design Media Management, History of Graphic Design and Production for Print and Digital Environments among others.
In the college's Bachelor of Fine Arts in Graphic Design, students take 35 credits of core design classes and 75 credits of graphic design courses. The core features Drawing I, Design I, Visual Design Systems and Color: Theory and Application. Their required graphic design classes include History of Graphic Design, Introduction to Graphic Design, Interface Design and Graphic Design Entrepreneurship. Though the college, students can earn both a bachelor's and a graduate degree in graphic design. These programs take four to five years to complete.
Also available is a Master of Arts in Graphic Design and Visual Experience. Though it includes 45 credits of classes, students may need to take up to 70 credits. The college will look at their transcripts to determine if they took enough design and art classes in their undergrad years. It will notify students of which classes they still need to take and the total number of credits they will need to earn through the college. The basic program features three electives and allows students to take more if they want. They'll also need to take Professional Practices for Visual Design, Methods of Contextual Research, Visual Analysis of Static Design and Design Research, Analysis and Discourse.
Students can earn a Master of Fine Arts (MFA) in Graphic Design and Visual Experience rather than an MA through the Savannah College of Art and Design too. This program includes 90 credits of courses and can require that students take up to 115 credits before they graduate. At least five of the classes they take will include electives at the 500 level or higher. Their remaining classes include Experience Design for Physical Spaces, Ideation Models and Processes and Visual Design for Interactive Contexts. MFA students will also do a thesis and an internship.
About the Savannah College of Art and Design
Better known as SCAD, the Savannah College of Art and Design is a private art school based out of Savannah, Georgia. Founded in the late 1970s, the college opened its doors in 1979. It began a study abroad program in France that later became a full campus affiliated with the college. There are other campuses in Atlanta and Hong Kong. Primarily known for its art programs, SCAD also owns a number of historic buildings in Savannah. Students in the college's historic preservation program worked with their professors to restore those buildings and give them a new life. SCAD also operates 16 different art galleries in Savannah alone that give students the chance to exhibit the work they do in their classes.
Savannah College of Art and Design Accreditation Details
SCAD students can use the Free Application for Federal Student Aid (FAFSA) to see how much financial aid they will get when they apply to the college because it has regional accreditation. The Southern Association of Colleges and Schools (SACS) not only granted accreditation to SCAD but also renewed that accreditation several times because of the steps it took to help its incoming and returning students.
Savannah College of Art and Design Application Requirements
All students applying to SCAD can use the same admissions portal. Called MyAdmission, it requires that student sign up for a free account and then verify that their email addresses are correct. Undergrads can submit some of their required documents online or mail those papers directly to the college. They need an official ACT/SAT score and an official high school transcript. The college allows undergrads to provide up to three letters of recommendation, a resume and/or portfolio of graphic and visual design work. Students can also write and submit a 500-word statement of purpose. The college highly encourages students to submit portfolios that show what they are capable of in the graphic design program.
Though graduate students will also use MyAdmission, they will need to submit other documents. SCAD asks for a statement of purpose of up to 500 words, a resume and three letters of recommendation. They will also need a bachelor's degree and proof that they received those degrees. The college does not require a degree of students applying to a combined program because they will earn their bachelor's degree before entering the graduate program. SCAD may ask that prospective graduate students provide a GRE score or go through an interview. They will also need to submit portfolios of their past graphic design work.
Tuition and Financial Aid
Undergraduate graphic design majors will take three-quarters of work at SCAD. Full-time students pay $37,575 each year or $12,525 per quarter. Part-time students pay $4,175 per quarter to take up to five credits of classes and $8,350 to take up to 10 credits of classes. SCAD charges a $250 deposit for students who want to live on-campus and $8,960 or more for their housing. On-campus residents are responsible for buying a meal plan too. Full-time graduate students pay $38,475 per year at SCAD. The cost for part-time students is $4,275 per quarter. SCAD offers housing for graduate students in both Atlanta and Savannah.
Financial aid packages help SCAD students at all levels afford their housing and tuition. Most students qualify for Pell grants and either subsidized or unsubsidized loans, but they can also use external scholarships and alternative loans. The SCAD student grant provides students who show need on the FAFSA with between $1,000 and $3,000 a year. A similar grant is available from the state of Georgia and awards students up to $1,200 a year. More than 80% of the new students entering the Savannah College of Art and Design receive scholarship funds too, including those in the college's graphic design programs.