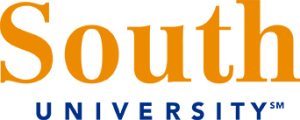 Graphic Design Opportunities at South University
South University appears in our ranking of the Top 20 Affordable Web Development Online Degree Programs.
South University offers students the choice of four programs in graphic design that are offered at various campuses within the university system. Associate's level degrees include an Associate of Science in Graphic Design, which is offered from the Columbia campus, or the Associate of Applied Science in Graphic Design, which is offered at The Art Institute of Charlotte, as well as The Art Institute of Raleigh-Durham. Additional graphic design degrees include the Bachelor of Science in Graphic Design, which is offered at the Columbia campus, and the Bachelor of Fine Arts in Graphic & Web Design (BFA), which is offered at The Art Institute of Raleigh-Durham and The Art Institute of Dallas.
The two associate's degree programs at South University offer students the quickest option for earning a degree with the Associate of Science in Graphic Design requiring a total of 94 credits for graduation and the Associate of Applied Science in Graphic Design requiring 90 credits for graduation. While in the associate's degree program, students will need to complete some general education requirements, as well as a core of program-specific classes in graphic design. Some of those classes include Concept Design, Applications & Industry, Advanced Layout Design, and Typography I – Hierarchy. To complete their associates degree, students will also enroll in related classes in areas like photography, web design, and theory.
Students interested in a more in-depth examination of graphic design will choose the Bachelor of Science in Graphic Design or the Bachelor of Fine Arts in Graphic & Web Design program. The BFA in Graphic & Web Design requires that students complete 180 credit hours spread across 12 quarters. The Bachelor of Science in Graphic Design also requires that students complete 180 credits. Classes a student will take in graphic design include Graphic Symbolism, History of Graphic Design, Art Direction, and Collateral Design. At the conclusion of the program, students will gain a complete understanding of how the creative process impacts graphic arts, as well as the ability to take an idea from conception to completion.
Students must attend classes on campus to earn their graphic design degrees; however, students who aren't geographically close to the university's locations may consider the modestly related programs of a Master of Science in Information Systems or a Bachelor of Science in Information Technology, which are both offered online and are more for students interested in the computer programming aspects of design with classes like Multimedia Web Development and Human-Computer Interface. Students who earn an associate's degree in graphic design at one of the physical campuses of South University may want to continue into one of the Information Systems programs if their interests lead in that direction.
About South University
South University is a private university that offers degrees online, as well as from nine different locations throughout the United States. The original school was founded in 1899 as Draughon's Practical Business College. The school's original campus was located in Savannah, Georgia and has grown over its century of existence to a student population of more than 18,000 students. The university first began offering online classes in 2004 and about half of the school's population today is enrolled in online study. The university was the first in the region to introduce a doctorate in pharmacy when it created its Doctor of Pharmacy program in 2002. The university is also well-known for its Master of Medical Science in Anesthesia Science, as well as the Master of Science in Physician Assistant program.
South University Accreditation Details
Regional accreditation for South University comes from the Southern Association of Colleges and Schools Commission on Colleges, and this accreditation allows the university to award associate, baccalaureate, masters, and doctoral degrees, as well as offer students financial aid packages through the federal government's student loan program. With several locations across the country, the university is also accredited by various state licensing boards to award degrees. For example, in Florida, the university is licensed by the Commission for Independent Education, Florida Department of Education. In some states, the university is exempt from some authorization requirements for the purposes of online education. Some programs are also accredited for students in certain states. The American Bar Association has accredited the Bachelor of Science in Legal Studies, as well as the Associate of Science in Paralegal Studies for programs offered at the Montgomery location and the Chicago location.
South University Application Requirements
General admission requirements for students who want to attend South University at one of its physical locations include providing the university with proof of a high school degree earned that is recognized in the student's state of residence. A student must also achieve a minimum SAT score of at least 900, a minimum ACT score of 19, or a passing grade on the university's admissions examination. Students who want to take the admissions exam will contact the Admissions Office to arrange their test. Online admission requirements for South University are similar and require evidence of a high school diploma and completion of the university-administered placement test. There are some programs that have program-specific requirements, and students are encouraged to contact the university for more information on any additional materials required for admission to the program of their choice.
Tuition and Financial Aid
Tuition and fees at South University are based on the program in which a student enrolls, as well as whether the student enrolls in an on-campus program or an online program. Tuition and fees for the 2018 to 2019 school year are $13,288, and the university expects that off-campus room & board, as well as other expenses, will add approximately $14,268 to the overall total cost of attending South University. For students enrolled in online programs, the cost per credit for undergraduate programs is $551, the cost for out-of-state programs is $551, and the estimated cost for books and supplies is $1,500.
Students may qualify for financial aid at South University if they submit a FAFSA form. Some of the programs in which a student may participate include Federal grant programs, the Federal Work-Study program, and the Federal Direct Loan program. To qualify for aid, students should gather the necessary documents, submit their FAFSA form, check eligibility for aid, and abide by all deadlines required by the university to qualify for aid. Different campus locations and online programs may have varying deadlines. In addition to federal financial aid, students in any of the graphic design bachelor's degree or associate's degree programs at South University may also qualify for military benefits institutional grants, and scholarships.