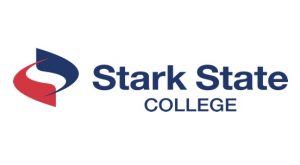 Graphic Design Programs Available at Stark State College
Stark State College appears in our ranking of the 20 Most Affordable Associates in Web Design and Development Online.
With majors such as computer graphic arts technology available, Stark State College provides students with the foundations they need to work as graphic artists and in similar positions. This associate degree program is available online and on the college's Ohio campus. It accepts both full-time and part-time students. Students will take 63 credits that include general education courses such as Student Success Seminar and College Composition. Most of their required credits come from the graphic design core though, including Drawing Basics, Color Design and Theory, Graphic Arts Design, 3D Modeling, and Internet Design and Development.
The college's web design and development program is similar but focuses more on designing websites than using graphic design elements. Students take 61 credits of courses such as Fundamentals of Information Systems, Web Graphics Design, Web Development with JavaScript and Advanced Cascading Style Sheets. In Content Management Systems Design and Development, students learn how to design and manage servers and other databases. The program also includes a course called Analyzing Software Requirements and Developing Solutions, which teaches them how to identify errors and find solutions to those problems.
Students can also earn a degree in 3D motion graphics technology. They learn how to create the 3D effects used on websites and in other productions. Principles of Animation, Advanced 3D Graphics Modeling, MAC Concepts, and Drawing Basics are some of the courses that students must take. There is also a portfolio class that shows students how to put together the portfolios they will use when applying for jobs. All graphic design programs include courses that students can take online.
Stark State College offers certificate programs that appeal to graphic design majors also. They can complete a certificate online or on the campus with or without completing a full degree. The graphic design certificate program includes four classes: Graphic Arts Design, Drawing Basics, Graphics for Illustration and Color Theory and Design. Students can also earn certificates in web design and video game design.
About Stark State College
Stark State College is a small college named for Stark County, Ohio. Founded in 1960 as the Stark County Technical Institute, it went through multiple name changes in the coming years. It served as the Stark State Technical Institute and Stark Technical College as well as the Stark State College of Technology and later Stark State College. Despite those name changes, the college remained committed to the study of information technology. Many of the programs today allow students to study IT and computer work. It developed a research center that allows students to work on projects in those fields too. The college also uses the abbreviation SSC and the name Stark State.
SSC has a campus in Stark County that is just a short drive from North Canton. Many of its students do internships and co-op programs in that city. Canton and two other cities in Ohio are home to satellite branches of the college. SSC established a new campus in Akron and began working with the University of Akron to offer two-year transfer programs for students who wanted to later attend that larger university. Stark State College has an enrollment of nearly 12,000 students.
Stark State College Accreditation Details
Due to the accreditation it has from the Higher Learning Commission (HLC), Stark State can help students get aid to pay their way through college. HLC accreditation is also important for graphic arts majors who want to transfer to further their education and those who need to bring credits into the program. SSC also has approval to offer degree programs in Ohio and accreditation for its information technology, business, engineering, and health programs.
Stark State College Application Requirements
With just six steps in the application process from start to finish, SSC allows students to apply and begin classes in a few weeks. Prospective students will start with the right application. The college offers one application for new college students and other applications for those coming from another school or those returning to the college. They will also need to submit official transcripts to the college's academic records department. Those who did not finish high school can submit a GED score. The college requires that males with a GED also submit a Selective Service number.
The next step is the completion of the placement assessment. Also called the ACCUPLACER, it is a test that determines which courses students should take based on their skill levels. Students can take the test through the college and immediately have their scores sent to the admissions department, but they can also take the test at another school or facility and request that the college receive their scores. Any student who took the ACT within the last two years can submit that score in lieu of taking a placement test. SSC then asks that students apply for financial aid, attend an orientation session and schedule an academic advising appointment.
Tuition and Financial Aid
Tuition at SSC starts at $169.90 per credit hour for Ohio residents. Residents will pay $2,035.20 to take 12 credit hours of classes, which will qualify them for full-time status and more financial aid. Students who do not reside in Ohio can determine their costs when they add $129 to each credit that they want to take. All students pay a $35 fee each semester when they take four or more classes. Students receiving credit for their past experiences can take tests from the college and pay $84.80 per credit hour to get those credits. The college charges the same tuition rates for online students and an extra fee of $10 per credit hour.
SSC allows students to set up payment plans and apply for financial aid. Those who have a payment plan must pay a $25 fee to set up that plan. Prior to applying for a payment plan, students should submit the FAFSA and see if they qualify for federal/state financial aid. SSC releases funds near the beginning of the semester and allows students to get more aid than they need to cover their direct costs. They can use the balances from their loans and grants to pay for their books and living expenses. Students can also get scholarships from Stark State College to pay the costs of the college's graphic design programs.