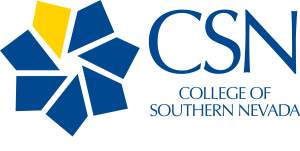 Graphic Design and Communication Program at the College of Southern Nevada
The College of Southern Nevada appears in our ranking of the 20 Most Affordable Associates in Web Design and Development Online.
An Associate of Applied Science (AAS) in Graphic Communication is available from the College of Southern Nevada for students with an interest in graphic design. Though graphic design programs often focus on creating and designing different types of art, this program shows students how they can communicate with others through their art. It includes 60 credits of courses and takes two years to finish. Many students will transfer their credits from the college to another university to complete a bachelor's degree in graphic design or a similar field.
The college provides students with a degree plan that shows them what classes they need to take each semester. They'll take at least two to three classes every semester and graduate after completing six semesters of work. The program includes 38 credits of required courses such as Introduction to Graphic Communication, Introduction to Visual Design, Introduction to Computer Graphics, Electronic Design and History of Design. A course called Advanced Design and Production teaches students how to enhance and improve their work as they handle more complicated projects. They also take a course called Portfolio Prep that helps them create portfolios they can use when they begin applying for jobs later.
Students in the graphic communication program will take all these courses when they choose the graphic design concentration. Another concentration allows students to focus on web design and learn how to both design and build websites. This program also includes 60 credits of courses and six semesters of work, but it does not have a portfolio class. Students can create websites in their classes that they can show to prospective clients as examples of their work. Some of the courses found in this program include Web Design I, II and III, Print Production with InDesign and Layout and Typography.
For students interested in web design, the college offers an Online AAS in Computing and Information Technology – Software – Web Development that is only $49.50 per credit hour.
About the College of Southern Nevada
The College of Southern Nevada is one of the community colleges in Nevada that offers two-year degree programs. Better known as CSN, it was established in 1971 as Clark County Community College because of its location in Clark County. After two decades in operation, it became the Community College of Southern Nevada. It picked that new name to show the commitment that it had to all students in the southern region of the state. The last name change occurred in 2007, which was when it adopted the CSN name.
CSN now offers courses on three campuses in southern Nevada. The Charleston Campus is its flagship campus, but students can also take classes in Henderson and Las Vegas. To provide other opportunities for students, the college established eight learning centers in other parts of the state. It even operates a center on a local Air Force base that allows military students to work on their degrees while still enlisted. Classes and degree programs are now available from seven departments and schools, which include some programs for adults. With an enrollment of more than 30,000 students, CSN now ranks as the largest community college in Nevada.
College of Southern Nevada Accreditation Details
Some of the accreditation held by CSN is program accreditation, which means that it only applies to programs in certain subject areas. It has program accreditation for its occupational therapy assisting, dental assisting, dental hygiene, nursing, physical therapy assisting and massage therapy programs. CSN also has accreditation from the NWCCU, which is regional accreditation. The college can accept credits from students who already attended college and provide students with financial aid opportunities.
College of Southern Nevada Application Requirements
Students with questions about the admissions process, including how to transfer their credits or what the process entails, can contact the college's Office of the Registrar. The office is open every Monday through Friday. Students need to watch a short video to see the requirements for different degree programs and use the college's calendar to view the start date of the coming semester. They need to submit their applications and all other requirements at least several weeks before that date. The enrollment process includes several steps:
Submit an application
Create an online student account
Apply for financial aid
Take a placement test
Attend an orientation session
Talk to an academic advisor
Register for classes
The placement test helps the college determine whether students can test out of certain subject areas, which means that they won't need to take classes in that subject. Students can schedule a time to take their tests on the CSN campus. Once they register, they need to pay their tuition and fees. Those who qualify for financial aid may get enough support to cover all of their costs. To apply to CSN, students only need to submit the application and provide a transcript. The college accepts both high school and GED transcripts. There are similar requirements in place for high school students applying to the college's dual enrollment program, which lets them take college classes while in high school.
Tuition and Financial Aid
As CSN is a public college, it offers a discount for Nevada residents that allows them to pay $2,997 in tuition each semester. Nonresidents from outside of Nevada pay $9,910 per semester. Two special programs offered by the college allow students to save money. One of those programs is for students from other western states. It charges those students $4,281 per semester. The college also has a Good Neighbor program for select students that allows them to pay $4,537 each semester. All full-time students pay one of these rates and can take 13 credits in a semester. Students also pay around $2,300 a year for books and other supplies.
A FAFSA workshop offered by the college provides students with tips on completing this form as they apply for financial aid. The Federal Work-Study program gives students part-time jobs on the college's campus that allows them to make minimum wage or a higher amount. Students also receive grants and loans through the FAFSA. The CSN Scholarship Portal shows students the scholarships they can get and how they can apply for those funds. Some students qualify for the Nevada Promise, which is a scholarship awarded to Nevada residents attending a community college. All of these financial aid programs are open to students majoring in graphic design and communication at The College of Southern Nevada.