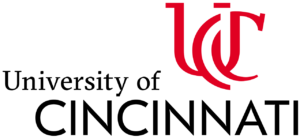 University of Cincinnati Graphic Design Programs Available
The University of Cincinnati appears in our ranking of the Top 20 Best Visual Communications Degree Programs.
According to the Bureau of Labor Statistics, graphic design positions are expected to grow by three percent over the next ten years and the average salary for these positions is $50,370 per year. Although there are graphic design positions that do not require college degrees, most today require at least a bachelor's degree. The University of Cincinnati offers several programs that are designed to prepare individuals for this growing industry.
Undergraduate Certificate in Animation
The undergraduate certificate in Animation provides students with comprehensive training at the basic level in computer animation techniques. Students gain an understanding of traditional principles of animation and motion graphics used in film as well as video applications. The program can be taken as a stand-alone certificate or as a minor with a bachelor's degree program. It includes an overview of animation history, survey of technical fundamentals of animation, and the principles of drawing techniques used for character animation. Students gain an understanding of 2D and 3D animation using digital hardware and software. The program is only available on campus.
Associate of Applied Business in Applied Graphic Communication
Applied Graphic Communication concerns the process of creating visual materials in order to provide information using images and/or text. Students gain an understanding of the many fields involved in the design phases, including production, finishing, and distribution. The program includes a broad range of design formats for both print and web-based media. Applied Graphic Communication is used in advertisements, newsletters, brochures, package design, web design, and multimedia. The degree is only offered on campus and cannot be used as a minor with another degree program.
Bachelor of Science in Design – Communication Design
The Bachelor of Science in Design with a concentration in Communication Design provides students with an understanding of how to use typography, photography, drawing, video, animation, audio and other methods to inform, persuade, educate and entertain. Students develop an understanding of visual problem solving through a series of sequential design studios. This allows them to develop critical thinking skills as well as essential design process skills. Students reinforce their skills through co-ops, gaining hands-on experience with interaction design, graphic design, and motion design. The program is only available on campus.
About University of Cincinnati
The Cincinnati College and the Medical College of Ohio opened in 1819. The Cincinnati established the University of Cincinnati in 1870, merging the other schools into the University. The first cooperative education program in the world was established there in 1906 and, for many years, the school had the distinction of being the second-largest municipal university in the country.
In 1968, the University of Cincinnati became state-affiliated and, until 1977, was in transition to join the university system of Ohio. Today, the school enrolls more than 46,000 students and has been named a top research facility by the Carnegie Commission. It is also ranked as one of the top 25 research facilities by the National Science Foundation.
New York Times stated that the school had the most ambitious campus design programs in the country in 2015. US News & World Report ranks the school among the top for research, reputation, publications, books and conferences globally.
University of Cincinnati Accreditation Details
The University of Cincinnati is accredited by the Higher Learning Commission of North Central Association of Schools and Colleges. Accreditation indicates that the University has the resources to meet their stated goals and objectives. Periodically, the school undergoes a peer-review and any areas that are identified as needing improvement are addressed immediately. In addition, programs have obtained additional certification from the following agencies:
Accreditation Council for Cooperative Education
Accreditation Council for Pharmacy Education
ABET
American Association of Nurse Anesthetists
American Bar Association
American Board of Genetic Counseling
American Chemical Society
American College of Nurse-Midwives, Division of Accreditation
American Council for Construction Engineering
American Dental Association
American Dietetic Association
American Physical Therapy Association
American Psychological Association
American Speech-Language-Hearing Association
Association for the Accreditation of Human Research Protection Programs
Association for the Assessment and Accreditation of Laboratory Animal Care International
Association of American Law Schools
The Association to Advance Collegiate Schools of Business
Commission on Accreditation in Physical Therapy Education
Commission on Accreditation for Health Informatics and Information Management Education
Commission on Accreditation of Allied Health Education Programs
Commission on Accreditation of Athletic Training Education
Commission on Collegiate Nursing Education
Council for Accreditation of Counseling and Related Education Programs
Council for Interior Design Accreditation
Council on Social Work Education
Joint Commission on Education Programs in Nuclear Medical Technology
Joint Review Committee on Education in Diagnostic Medical Sonography
Joint Review Committee on Education in Radiologic Technology
Liaison Committee on Medical Education
National Accrediting Agency for Clinical Laboratory Sciences
National Architecture Accrediting Board
National Association of Schools of Art and Design
National Association of Schools of Dance
National Association of Schools of Music
National Association of Schools of Theatre
National Council for Accreditation of Teacher Education
National League for Nursing
Planning Accreditation Board
University of Cincinnati Application Requirements
Applicants to undergraduate programs at the University of Cincinnati must provide official high school transcripts and a letter of recommendation. Transfer applicants must also provide official transcripts from all colleges and universities attended. They must also be in good standing at the last university attended.
Applicants to graduate programs must hold a bachelor's degree or higher from an accredited college or university and must submit official transcripts from all schools attended. They must have a minimum GPA of 3.0 or higher.
University of Cincinnati Tuition and Financial Aid
Tuition for the undergraduate graphic arts programs at the University of Cincinnati is $251 per credit hour for Ohio residents, $276 per credit hour for those living in Kentucky or Indiana and $617 per credit hour for non-residents.
Financial aid is available and students must complete the Free Application for Federal Student Aid (FAFSA) in order to qualify. Students may be offered grants or scholarships which do not have to be repaid. They may also be offered loans which do have to be repaid. Work-study programs may also be available for students attending on campus.
The University of Cincinnati offers students a balance of educational excellence combined with real-world experiences. The University of Cincinnati's mission is to serve the people of Ohio, the country and the world with a dedication to teaching that is based on experience-based learning.