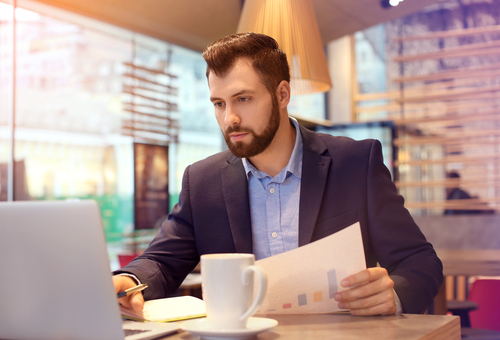 Firstly, anyone who's wondering how become a marketing specialist should understand that marketing specialists need special skills, training and qualifications. Marketing specialists are the driving force behind specific campaigns, unique projects and ongoing programs. They are responsible for executing strategies, evaluating suggestions and reporting achievements. Most marketing specialists have a Bachelor of Science in Marketing.
Choose a Specialization Area
Marketing jobs and degrees come in a variety of specializations. These include content, channel, product, retention, prospect, social media and lead generation marketing. For example, a content marketing professional will handle blogs, emails, whitepapers, multimedia, testimonials, case studies and product-related information for lead generation and client retention. Content marketers need excellent grammar knowledge and editing and copywriting skills.
A product marketing professionals will strive to grow awareness of new products and services. They will support product launch campaigns and ensure that functionalities benefit both existing and prospective customers. They may work with the product teams to conduct research and create cross-channel marketing campaigns. Market research professionals will survey customers and prospects to understand market needs, competitive landscapes and customer satisfaction levels. They will analyze data to create reports, update dashboards and track marketing efficacy.
Learn the Job Qualifications
Marketing specialists will be expected to have a degree in fields like business, marketing or statistics. They should have demonstrated positive energy and competency that will effectively nurture relationships and improve cross-functional processes. Marketing professionals need to be driven by challenges, changes, curiosity and dedication. They must be able to find solutions with limited support and guidance. They often work independently to complete projects within required time frames, so they must be self-motivated.
Marketing specialists should have strong proficiency in all Microsoft Office programs. They should be familiar with Adobe Suite products, cloud solutions like Salesforce and Google products like Analytics and Adwords. Their ability to seek creative solutions with limited resources should match their keen attention to detail and excellent verbal and writing skills. Marketing specialists must be able to organize tasks, prioritize work, resolve problems, take initiative and proactively follow through.
Get a Bachelor's Degree
A marketing degree teaches students to strategically plan, organize resources, administer programs and achieve marketing objectives. Most degrees teach about market forces, survival growth, competitive intelligence, first-hand research, management strategies and communication tactics. Courses examine the role of marketing in society and organizations to introduce market analysis, pricing, advertising, development and promotion management. Students learn about distinctive marketing activities in consumer, government and business-to-business economies.
For example, students may conduct market analysis and research support proposed decisions for real products, future pipelines and existing commercial portfolio. Students may complete projects that require them to interact with real-world professionals. This will help them master marketing strategies, product development, contract compliance, customer analytics and portfolio sales administration. There may be group assignments that involve sales management, production planning and demand forecasting.
A degree in marketing opens up careers in various industries, such as financial services, information technology, commercial manufacturing and higher education. Anyone who wants to become a marketing specialist can learn about this career at the BLS' website.
Related Resources: