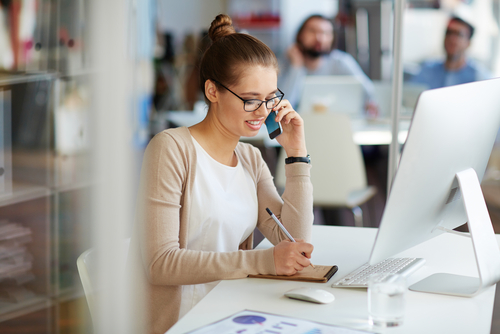 Public relations is one of the most popular careers in the United States. According to the Bureau of Labor Statistics, the employment rate for public relations specialists is expected to grow by 6 percent between 2018 and 2028. This percentage is as fast as the average growth rate and indicates a lot of prospects for those who want to follow this career path. However, there are certain things you must know in order to become a PR specialist.
Education and Career Requirements
You must have a bachelor's degree or diploma in public relations, communication or journalism to become a PR specialist. Those who major in business administration and marketing might also be considered. The degree or diploma must be from a fully accredited university or college in the United States or any other recognized institution from a foreign country. Those who pursue degrees or diplomas are required to complete all the units related to public relations and submit a project during the last academic year.
An applicant for a public relations position must go through an internship program for at least one year before he is considered fit to join the profession. The internship program should be facilitated by a qualified mentor in the same profession. Completing an internship while still in school can significantly increase an individual's prospects. The applicant also needs strong verbal and written communication, organizing, problem-solving, public speaking, and time management skills.
Those who want to advance their career should have at least five years of experience as a public relations specialist. This category of people may be eligible for accreditation by the Universal Accreditation Board. They also have to apply for certification from the Public Relations Society of America or the International Association of Business Communicators.
Job Description
A public relations specialist is responsible for all the initiatives that aim to improve the overall image of the company. He creates, manages, and implements all the public relations campaigns. This includes creating marketing and promotional materials, company literature, communication campaigns, and leadership materials. The specialist may expand his scope of duty to develop fresh ideas, conduct research on industry trends, prepare briefing materials, and coordinate conferences and trade shows. Others may deliver press releases, manage information, coordinate logistics, and implement customer relation strategies.
Top PR Specialists Employers
PR specialists have opportunities in many industries. A larger percentage work in religious, civic, political, and professional organizations. About 21 percent work in scientific and technical institutions. 12 percent work in educational and governmental institutions while the remaining 14 percent are in the finance and healthcare sector. A few public relations specialists work as freelancers and self-employed consultants.
PR Specialists Salary
A PR specialist earns an average salary of $61,150 per year. The lowest-paid goes home with $34,590 while the highest-paid gets $115,430. Most public relations professionals in the United States work in offices. Others occasionally travel to attend meetings and give speeches. Most people in this profession have reported high job satisfaction levels characterized by solid prospects, flexibility, and lower amounts of stress.
If you are a communication or marketing major, you should consider becoming a public relations specialist. There are a lot of prospects in this profession you don't want to miss.
Related Resources: