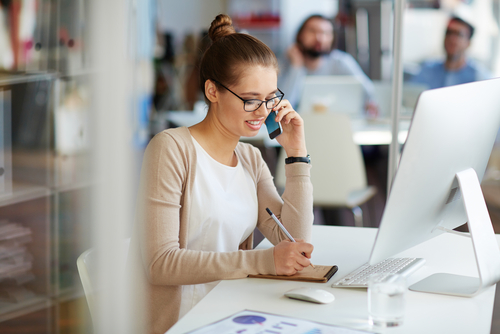 When companies and major organizations communicate with the media and the public, they need to be careful — bad press can damage both the company's reputation and their finances. That's where a public relations specialist comes in. A PR specialist works as a liaison between an organization and the public, and they help maintain brand voice and company image as they do so. If you have the personable and enterprising spirit necessary to become a PR specialist, discovering how to become a public relations specialist is the first step toward an exciting new career.


Education and Career Requirements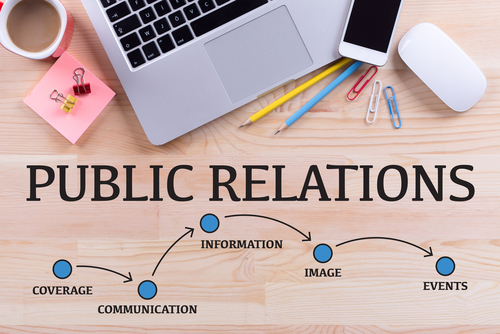 Parts of being a PR specialist are intuitive, but other parts require some college-level education to do properly. Most of the time, a bachelor's degree in journalism, communications, or public relations is required. Of course, the degree needs to be from an accredited institution. In most cases, students who graduate with this type of degree will have had to submit a project or work with a public relations expert to graduate, so they will have some experience and some insight into the daily life of a PR specialist.

Sometimes, similar degrees may be enough to be hired. A degree in business administration or marketing might qualify you to be a PR specialist depending on the exact job listing you're responding to. Sometimes, a degree in English will qualify you since much of the job involves communicating clearly.

In most cases, you'll need to complete a one-year internship to increase your chances of being hired after college. In an internship, you get an experience similar to that of being an employee of a PR agency, but you'll have one or more mentors who are experienced in the field. You may be able to get an internship for college credit, or you might choose to pursue an internship after graduation.

If you really want to stand out as a PR specialist, or if you just want as much education in the field as possible, you may want to pursue a master's degree in public relations. Master's degrees are designed to build on your knowledge from your undergraduate degree, and it may be especially helpful to get a master's degree if your bachelor's degree is in business, finance, or something adjacent to public relations.

In many cases, a master's degree in public relations will also let you choose a specialty concentration. If you have a bachelor's degree and have worked in the field for a few years, you might already have an idea of what you want to specialize in. The exact concentrations offered will of course vary by program, but many offer specializations in advertising, media relations, digital media, strategic communication, and corporate/organizational communication.

In many cases, a master's program will require you to complete a capstone project or otherwise gain practical experience — this can make it easier to get a job or increase your salary down the line. Fifty-five percent of people employed as public relations specialists have a bachelor's degree only, and 23% have a master's degree. Getting a master's degree isn't necessary, but it can be a great way to deepen your knowledge and experience if you're passionate about the field.


Accreditation Requirements

You don't have to be accredited to have a successful career as a PR specialist, but a certificate or accreditation might give you an edge over the competition. One of the most respected societies offering accreditation is the Public Relation Society of America (PRSA). PRSA is somewhat unique in that it offers a kind of pre-accreditation program called the Certificate of Principles of Public Relations. This certificate is a program that you complete along with college coursework, and you'll need to have a faculty advisor work with you to complete it. It's a good way to stand out from other newly-graduated applicants, and it's an ideal credential to pursue before you have the work experience to become fully accredited.

If you've been working as a PR specialist for some time, you may want to get an Accreditation in Public Relations from PRSA. To work toward this credential, you will need to already have some work experience, and you'll also need to have a thorough knowledge of the key principles of being a public relations specialist.

To become accredited, you will first need to apply for the program through PRSA. If you're accepted, you'll need to follow a few steps. The first is to prepare for and make a presentation in front of a panel. If your presentation is satisfactory, you will then take an exam to prove your knowledge of key PR principles. And finally, you will need to regularly complete continuing education in order to maintain your certification.

Like most similar processes in other fields, the road to becoming accredited is often a difficult one. But in a competitive job market, it's an excellent way to stand out from the crowd. And for your own purposes, it will test your knowledge and help you feel more confident with each on-the-job decision you make.


Job Description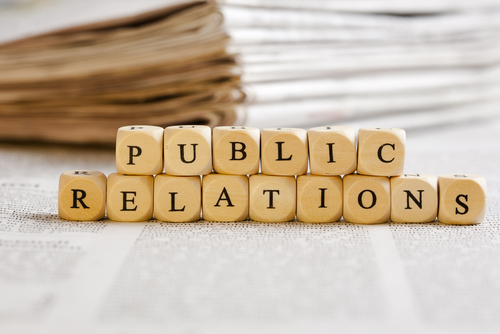 Now that you have a general idea of what you need to do to become a PR specialist, you probably want to make sure that your idea of daily job duties is correct. At its core, the job of a PR specialist is to make sure a company or organization establishes and maintains a positive public image. While your exact duties will depend on the company you work for, most PR specialists manage media relations, cultivate a certain public image for the company, and help create marketing and fundraising strategies.

Most people picture the media relations side of the job when they imagine a PR specialist. These specialists are responsible for writing press releases and responding to media inquiries. In some cases, they arrange for CEOs and other top company executives to be interviewed by news stations or publications. If an executive needs to make a speech, chances are good that the PR specialist will help draft it to ensure it covers key points and doesn't cause issues with the company image.

Often, a company's public relations specialist will collaborate with graphic designers when creating logos and ad campaigns. This is to make sure that company materials are in line with the image the company needs to get across. For example, a law firm probably wouldn't want a bright pink logo with a whimsical font — a law office wants to convey a sense of capability and security. If the company needs to release promotional materials or pay for advertisements, the PR specialist will likely review designs before they go to print. In this role, you also may help marketing teams identify and market toward an organization's target demographic.

Depending on the organization type, a PR specialist may be responsible for developing a fundraising strategy and contacting potential funding sources like donors. They may need to apply for grants as well. In a smaller organization, a PR specialist's duties are more likely to carry over into finances. In a larger organization, a separate person or department may be responsible for handling this side of things.


Necessary On-the-Job Skills

Education is of course a very important part of getting a job, but in order to succeed, you'll need certain skills. To be a successful PR specialist, you will need to have some knowledge of (and talent for) marketing. Even if you aren't directly selling something, you'll find that sales tactics can work well when you need to connect to an audience. And if you're working with a company to design logos and promotional materials, you may need to apply your marketing knowledge more directly.

Communication skills are clearly a vital part of the job, especially if you're a public-facing specialist like a press secretary. You'll need to know what's say to news outlets when you need to offer comments on company matters, and you'll also be able to communicate while maintaining the company's brand voice.

Knowledge of media is also especially important. You will likely need knowledge of print and video media, but as more and more companies do a large portion of their marketing via social media, a knowledge of how to connect to the public via Facebook, Twitter, Instagram, and other platforms is a valuable skill. Some companies hire a separate social media specialist, but in some cases, that responsibility may fall on the PR specialist.

English language skills are also particularly important — to be a good PR specialist, you'll need to be able to be an excellent written and spoken communicator. If you send out a press release that's poorly written or littered with spelling and grammatical errors, the public is unlikely to take your organization seriously. Similarly, if you need to talk directly to the press, you'll need to be confident and well-spoken to make a good impression.

Some knowledge of administration and management can be helpful as well. As a PR specialist, you may not be too involved in the managerial side of things, but planning and leadership skills can be especially useful if you work with others to develop ad campaigns and similar projects.

Lastly, a good PR specialist will need to have great social skills, especially when it comes to reading people and their reactions. After all, a major part of the job is trying to get a certain reaction out of the public — respect for a business or organization.


Top PR Specialist Employers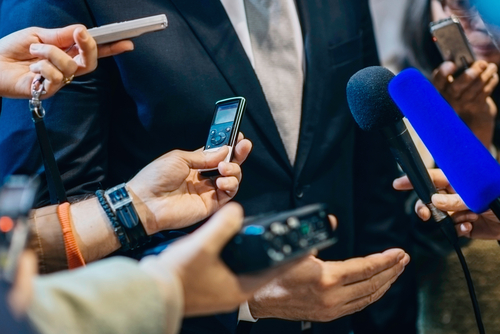 Understanding the job description of a public relations specialist is important, but so is having a sense of what your working environment might be like. About 13% of public relations specialists are employed by advertising agencies and similar organizations. In this type of environment, you might be responsible for planning advertising campaigns for several different companies. About 12% are employed by educational institutions. Often, these are colleges or other especially large institutions.

Government organizations employ about 9% of public relations specialists. These organizations range from small county governments to the White House. And lastly, about 8% of PR specialists are employed by businesses, political organizations, and professional organizations.

Of course, that still leaves 58% of the approximately 270,000 public relations specialists in the United States. Some specialists might prefer to work as freelancers as consultants. This type of path is ideal if you want to set your own hours and don't like the idea of working in an office. And in some cases, a high-profile person like a famous actor might hire a PR specialist to help develop and maintain a certain public image. Essentially, there's no singular work environment for a PR specialist, so this is a good field to get into if you want to select a work environment that suits you.


Salary and Outlook for PR Specialists

Before deciding whether you want to be a PR specialist, it's a good idea to see if the salary is something you find acceptable. In 2019, the median pay for a public relations specialist was $61,150 annually. Of course, it's important to remember that salaries will vary largely depending on where you work. Since some coastal states have a higher cost of living, pay is likely to be higher.

Public relations specialist jobs are likely to be more in demand in the future, too — from 2019 to 2029, jobs are predicted to grow by 7%, which is more than average. This means that there's less risk of your job being eliminated (or of job prospects dropping).


Job Satisfaction for PR Specialists

No single job is right for everyone, but it can be helpful to see how satisfied, on average, employees are. U.S. News and World Report notes that PR specialists have an above-average satisfaction with the job's stress level. They also have an above-average satisfaction when it comes to upward mobility. This is important, as many fields make it surprisingly difficult to advance in the field.

However, when it comes to flexibility, PR specialists only report average satisfaction. This makes sense, as PR specialists sometimes may need to work unusual hours (especially if a company is experiencing a public relations crisis).

If you're an excellent communicator and want a job where there's never a dull moment, working as a PR specialist is something to consider. Whether you want to work in an office environment, travel to press conferences, or even represent a handful of high-profile people, this field offers exciting new opportunities to the right type of person. And once you know how to become a public relations specialist, you'll be well equipped to start making that dream a reality.
Related Resources: