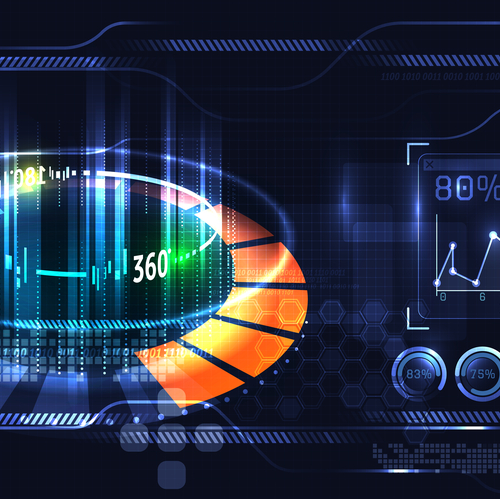 If you have been considering a career in visual communications you may wonder what courses to expect when you pursue a visual communications degree. An artistic bent is certainly necessary for pursue this path, but there are many technical requirements as well. Attention to detail and the ability to work with technology are two important skills for someone getting this degree.
What Constitutes Visual Graphics?
Although some people are auditory learners, most of us retain barely 20 percent of the information in a lecture. When visuals are added to the lecture that percentage jumps up. With that principle in mind, educators and advertisers recruit visual communications professionals to design programs. Simply put, they are transmitting the audio message into images using film, billboards, traditional as well as computer-generated animation, live performance, and multi-media. Though you can work in the field with an associate degree, the opportunities are usually limited to assistant jobs. Most positions open in this field require a bachelor's degree or an advanced degree. People with majors in visual communications become art directors, teachers, graphic designers, photographers, and web designers. They work in entertainment, education, and advertising as well as other fields.
What Courses are Included in the Degree Program?
According to the college board website Big Future, courses for a visual communications degree involve art history, history of design, drawing, illustration, typography, and web design. Those are generalisms. Some specific class offerings in this major at many schools are listed here:
• Design Principles
• Color Theory
• Computer Graphics
• Typography
• Basic Photoshop
• Computer Illustration
• Computer Animation
• Web Design
• Two-D design
• Psychology
In addition to these, you will study computer programming and multi-media design. The degree also involves learning the principles of three-dimensional design and interactive technology. Because this degree is vital in advertising, you will also learn about logos and branding. Most programs involve group projects that are completed on an individual basis and culminate in a final project. The courses must be current, according to Graphic Design .com because technology changes so frequently, and outdated knowledge or skills can cripple a professional. Sometimes schools offer Visual Communications as a concentration within an IT degree.
What Salary Can I Earn with the Degree?
Photographers earn an average salary of $36,280. Of course, that depends upon whether you work for an advertising agency or freelance, and how much you charge an hour. Graphic designers earn $52,110. Multi-media artists and animators earned an average of $75,270. People with advanced degrees may manage or supervise a visual communications department and, as such, earn a much higher salary.
If you are creative and detail-oriented, a degree in visual communications may be for you. The careers range from education program designers to video game designers and more. You will have to choose a school that offers the degree and then decide if you want to specialize in one aspect, like advertising. In that case, you can augment your degree with courses that work in both majors. There is a great variety in the courses you will take for a visual communications degree.
Related Resources: