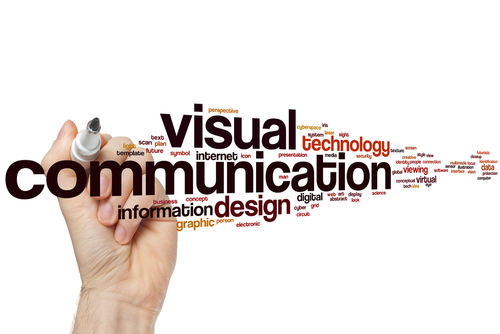 A Visual Communications Degree is a field of study where talents and interests as diverse as photojournalism, painting and graphic design can merge and blend. A degree in this field will include courses in applied communications and technical skills along with history and theory of communications in different forms. Visual communications is exactly what its name implies: the study of how people communicate visually. With new media emerging on a continuous basis, this field changes frequently, but basic principles of good communication remain constant whether the medium is a traditional printed brochure or a mobile advertisement.
Degree Course Offerings
Majors in this field often choose what type of communications they want to emphasize after they have taken some courses that cover the history and theory of visual communication. Art history, the history of design, and information design theories are examples of classes that cover theory and involve academic study. Applied courses, where students will learn and practice skills, include drawing, illustration, web design, various software classes, and typography. Many courses cover the reasons why some images, colors and shapes work well for certain communication purposes.
Accreditation, Facilities and Recognition
No matter what school you choose for your visual communications program, you will want to make sure it is an accredited institution of higher education. The National Association of Schools of Art and Design provides accreditation for schools offering this type of degree program. The College Board also recommends that you should investigate the studios and labs on campus to make sure they are up to date and have state of the art equipment. Another strong program recommendation is whether or not graduates and faculty have won awards and have national or international recognition. Don't hesitate to ask the school what types of jobs graduates have gotten, and ask for references from recent graduates.
Differences in Visual Communications and Related Degrees
One of the hallmarks of a visual communication degree is its breadth. You will be exposed to many different modes of communication, even though your main interest might be to work as a photojournalist. Related degrees in graphic design, game design or advertising and marketing are generally more specialized. You may take courses that expose you to concepts in all of these areas if you are a visual communications major. You can also choose to emphasize a certain specialty such as commercial art, within your overall degree.
Career Choices for Visual Communications Majors
You have a wide range of career options as a visual communications major, from working as an art or creative director with a marketing agency, or as a web designer and programmer. The highest paid positions for graduates in this field are currently in the areas of web design and programming. New jobs are likely to emerge quickly as new media platforms emerge and mobile computing continues to grow worldwide.
What is a Visual Communications Degree? It is a broad major that will expose you to many different skills and theoretical knowledge used in communications and focused on visual images. With courses ranging from the history of art to typography and web design, you can gain skills useful in dozens of careers. A degree in visual communication is especially beneficial if you plan to work in new media, journalism, or web design.
Related Resources: