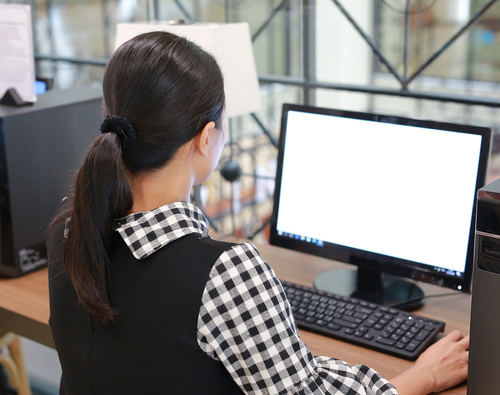 If you like working with computers, you've probably considered many technology-related careers, and you may have even considered the idea of becoming a desktop publisher. If someone has mentioned that you might be good at this job, you should find out exactly what desktop publishers do, where they work and what kind of skills and education they need.
What Desktop Publishers Do
Unsurprisingly, many desktop publishers work in the publishing industry. They use computers to design layouts for various print and online publications. While this isn't an inclusive list, desktop publishers may work on designing:
books
brochures
comic strips
magazines
newspapers
webpages
They usually don't create much of the material that goes on the page. Instead, they collect work from writers and illustrators and present them in a pleasing way. Even though they don't usually create material, they may edit what they're given to work with. To make each page look as good as possible, desktop publishers have to consider font, text and background color, spacing, text and illustration size and more. After finishing with a project, they physically send it to the official publisher or use a scanner to upload it to the Internet.
Where Desktop Publishers Work
As mentioned before, many desktop publishers work in the publishing industry, but they can actually work in other areas too. According to the Bureau of Labor Statistics, most desktop publishers work in four main industries:
administrative and support services – 8 percent
newspaper, periodical, book and directory publishers – 31 percent
printing and related support activities – 16 percent
professional, scientific and technical services – 12 percent
While there are exceptions to the rule for every situation, most desktop publishers work in an office setting. Some of them are able to work from home for either part or all of their working hours. Most desktop publishers work full-time, and it's not uncommon for them to have to work overtime when deadlines start to draw near.
Required Education and Skills
The education needed to get started in this career varies – some professionals only have a post-secondary certificate, but others have a bachelor's degree. The most common type of education for desktop publishers is an associate's degree. Common majors include:
graphic arts
graphic communications
If you have experience from another job, you may not need to have a degree. That's because while education is a great way to get the skills that are necessary to function as a desktop publisher, it's not the only way to learn the things that these professionals need to know. The most important skill that's needed for a job like this one is artistic in nature – no matter how little or how much education you have, you need to be able to design readable, pleasing material. Computer skills are also necessary for desktop publishers.
To get into desktop publishing, you need to have a passion for design and a knack for making things look appealing. A desktop publisher may not have the most well-known job in the world, but he or she has an interesting career.
Related Resources: