Great Podcasts for Journalists
Serial
This American Life
Revisionist History
In The Dark
Reply All
These amazing journalism podcasts will inspire any student. From high-end, decades-long productions like This American Life to one-man shows like Revisionist History, this list shows the range of career options for broadcast journalists. Plus, each show is thought-provoking and enjoyable to listen to.
Serial
In many ways, Serial is the podcast that started it all. It's spawned dozens of imitators trying to capture the style of Sarah Koenig's reporting on the murder of high school student Hae Min Lee. Koenig combined years of experience as a newspaper reporter with intimate story-telling, creating a podcast that's been downloaded hundreds of millions of times and is widely considered responsible for launching podcasts into the mainstream consciousness. Like any good journalist, Koenig presents the facts of the murder investigation, allowing listeners to draw their own conclusions about whether or not Lee's boyfriend, Adnan Syed, is guilty of murder.
This American Life
Serial started as a spin-off of This American Life, the quintessential journalism podcast that began as a national radio show. Host Ira Glass leads viewers through a constantly changing mish-mash of short fiction, journalistic investigations and day-in-the-life vignettes of everyday Americans. The show has covered everything from high school proms to the constitutional rights of prisoners in Guantanamo Bay. Countless journalists and writers have gotten their start on This American Life, and it has something to offer aspiring journalists of all kinds.
Revisionist History
Journalist Malcolm Gladwell cannot be contained. He's worked for The Washington Post and The New Yorker, topped the New York Times' best-seller list and created a sprawling, multi-season journalism podcast. In each episode of Revisionist History, Gladwell unpacks historical facts through detailed research and in-person interviews with experts. In several episodes, he discusses mistakes he made as a print journalist and gives ethics advice to future journalists. Revisionist History is a great podcast for journalist students because it relies on one man's research skills and passion for storytelling rather than expensive production trips or out-of-reach technology.
In The Dark
How many journalism podcasts can say they've influenced Supreme Court decisions? The award-winning reporting from the In The Dark team can. This podcast examines controversial criminal justice issues. The first season focused on the disappearance of Jacob Wetterling by interviewing police officers, neighbors and experts. In the second season, the producers struck journalistic gold with their in-depth analysis of the jury selection process for the six trials of alleged murderer Curtis Flowers. The team's detailed reporting on the racial selection of each jury pool was used by Flowers' defense team in recent arguments before the U.S. Supreme Court, according to the New York Times.
Reply All
This long-running podcast about the internet showcases a different flavor of journalism. Hosts PJ Vogt and Alex Goldman investigate technology, internet memes and government regulation. The best episodes for journalism students include "No More Safe Harbor," where the Vogt and Goldman investigate how a newly passed law intended to protect sex workers may actually harm them, and "Boy in Photo," where the hosts put their journalism skills to work by tracking down a young man in an old photo.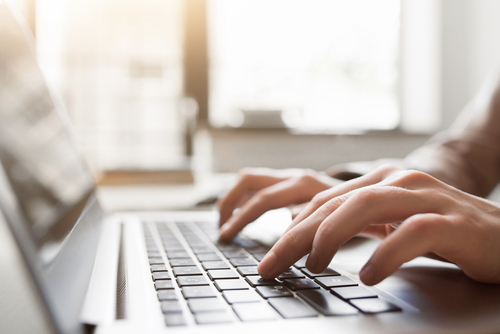 Related Resource: Top 27 Master's in Journalism
All it takes to start a podcast is a good idea and basic recording equipment. By enrolling in a journalism degree program, anyone can potentially record the next great journalism podcast.