Five Best Journalist Associations
American Society of Journalists and Authors
Investigative Reporters and Editors
Society of Environmental Journalists
American Press Institute
The Poynter Institute for Media Studies
In order to find some of the best journalist associations, one must go through seemingly endless research that focuses on hundreds of alternatives. After all, the number of professional organizations that cater to this particular industry is enormous. Fortunately, there are ways to narrow them down the offering by cross-referencing their historical achievements with current endeavors. So, what are some of the best associations that journalists should look into?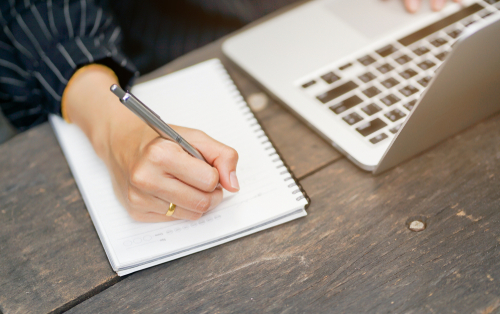 American Society of Journalists and Authors
Having been around since 1948, the American Society of Journalists and Authors, or ASJA, has gathered the highest number of members who classify as non-fiction writers. Those who join will have access to a plethora of valuable resources, which include things like confidential information regarding the market, referrals, and a wide range of discounts. The ASJA is also a fierce fighter for the rights of freelance creators who tend to struggle with collecting payments on long-term projects. While they are not a union, they do a fair amount of professional advocating to help their members.
Investigative Reporters and Editors
Investigative Reporters and Editors, or the IRE, is an organization that started operating in 1975. It was originally established to connect journalists who intend on utilizing the platform to share ideas. Over time, however, it slowly transformed into an enormous resource database that offers everything from public conferences to training sessions. The group's name was coined by Les Whitten, who is one of the founding members, as he wanted to create a powerful title that represents "a sense of outrage" that investigative reporting pursues.
Society of Environmental Journalists
Unlike the previous two alternatives, the Society of Environmental Journalists came to life in the 90s after a group of award-winning journalists decided to make a non-profit organization that can make a difference. This group, which is better known as SEJ, now has over 1,400 members who come from diverse backgrounds that include various fields of journalism and many geographic regions. Regardless of the 46 total countries that are involved with SEJ, their stronghold remains in the U.S. Some of the benefits that those who join can look forward to are professional conferences, project funding, and independent sponsorships.
American Press Institute
The American Press Institute, or the "APi," is another 501(c)3, non-profit organization that welcomes anyone who participates in journalism. Their primary focus revolves around issues that trouble the civil society, and they try to come up with solutions that are based on the free press. Some of their other objectives comprise of increasing the reader-based revenue by finding ways to get more subscribers, improving the understanding of the audience, and promoting accountability. Those who join will also have access to in-depth research projects that can serve as valuable resources. Like all the other options, this one is also a fee-for-service program that, according to Forbes Magazine, represents a very worthy investment.
The Poynter Institute for Media Studies
Finally, journalists who are looking for a reputable association that has been around for a while should not look past The Poynter Institute for Media Studies. After coming to life in 1975, this organization has slowly taken the spotlight when it comes to leading the movement on free journalism. To do so, they battle a wide range of censorship issues that many of their members struggle with. Other areas that they work on include source verification, storytelling, diversity promotions, reporting, and local news strengthening. Members who would further like to improve their knowledge can do so via Poynter's online courses and hands-on seminars.
Related Resource: Top 27 Master's in Journalism
It is important to note that this list is not exhaustive as there are many other services that someone could benefit from. Nonetheless, journalists seeking great professional associations should use these five as their starting point.