Today's Internships in Journalism: Five, Great Options
Star Tribune Journalism Internships
The Seattle Times Journalism Internships
The New York Times Journalism Internships
Google News Lab Fellowship
Dow Jones News Fund Internship Program
At any given time, there are plenty of internships for journalists out there. These primarily come via media companies, but some also come by way of other sources such as photography studios and sports enterprises. For those in search of this particular internship opportunity, we've got five options worth checking out. So, without further adieu, read on for five of the top internships for journalists right now.
Star Tribune Journalism Internships
The Star Tribune is an internationally known media company that reports on a whole range of subjects and in numerous formats. Fairly regularly, the company offers numerous internship openings, and these are typically paid as well. Recent internship opportunities here have been in roles including copy editing, sports reporting, business reporting, morning news reporting, and several others. $735 per week is the pay offered in most of the company's internships.
The Seattle Times Journalism Internships
The Seattle Times is another, prominent news organization that regularly offers a number of great journalism internship opportunities. Founded in 1891, this one has a long history with plenty to offer as an employer and teaching entity of the trade. Pay is often offered but can vary based on the particular role being filled. Recent journalism internship roles offered by the company have included investigative reporting, photojournalism, and sports reporting.
The New York Times Journalism Internships
If there were a top company to go to for a journalism internship today, The New York Times is a very solid choice. Started in 1851, the company's front-line presence in the evolution of journalism, from its US Supreme Court cases to its Pulitzer Prize-winning methods, is well noted in the Encyclopedia Britannica and elsewhere. Opportunities here change often but also appear frequently, with roles in interactive news, audience development, and many others having recently come up. The company's journalism internships pay $1,000 weekly.
Google News Lab Fellowship
The News Lab Fellowship by Google is a great opportunity by the global media company designed to expose students who are also aspiring journalists to working at leading organizations in the journalism and media fields. Chosen recipients are provided with a $8,500 stipend and $1,000 for travel. They are then setup to report to an internship role at Google or an affiliated, participating company within the continental US where they will go on to learn the ropes of the trade.
Dow Jones News Fund Internship Program
The Dow Jones is arguably the largest and most influential business and financial news company in the world. Every year, this noteworthy employer dedicates internship opportunities to students aspiring to work in journalism via its Dow Jones News Fund Internship Program. This program not only provides a paid internship opportunity but also provides an attached scholarship award for those seeking to take their educational efforts in journalism even further.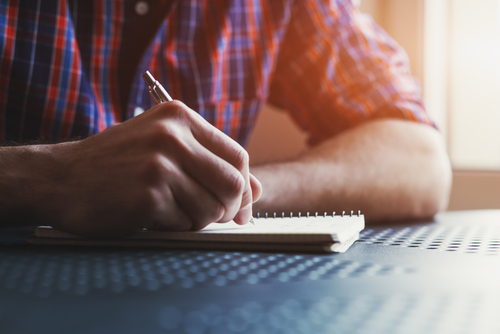 Related Resource: Top 27 Master's in Journalism
Internships offer an often unbeatable way into employment as well as a way to garner valuable startup experience. In the world of journalism and those looking to break into it, this couldn't be more true. These five companies and their journalism internship opportunities represent some of the best options but also only represent merely a few of the many opportunities waiting out there.