In this ranking, we highlight the most affordable online web development degree programs and online web design degrees available in 2016.
Featured Programs
Most people do not think about all the work that goes into creating a website. The World Wide Web is pervasive in our daily lives, but it's easy to take such work for granted. For aspiring web developers, creating websites means learning how to code in multiple languages, crafting a keen artistic vision, and leveraging a variety of multimedia to sell products on e-commerce sites. Thanks to the effect the technological revolution has had on higher education, students interested in web development can earn a four-year bachelor's degree in a convenient online format. Due to the rising popularity of distance education programs, we set out to determine the 20 most affordable online web development degree programs and affordable web design degree online programs.
Methodology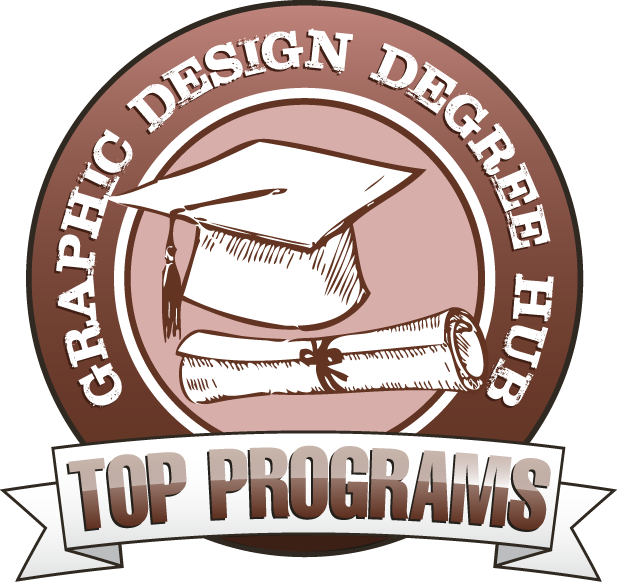 Our methodology involved making a list of all accredited programs in the U.S. that 1) offer a degree in Web Development and 2) deliver degrees 100% online. The 20 schools with the cheapest tuition rates are listed below. In ranking public schools, we used an average of the in-state and out-of-state tuition in determining their place on this list. Although the focus here is on affordability, you may be pleasantly surprised to hear that many of these schools have also received awards for quality, innovation, and value.
---
Ranking Affordable Online Web Development Degree Programs
1. Brigham Young University – Idaho
Online Web Design and Development Degree
Tuition: $3,850/yr
BYU offers a unique Web Design and Development degree online program organized as an interdisciplinary major. Students enrolled in the program learn not just about computer science, but also about art, business management, communication, and information technology. After completing a core set of classes, students can choose to specialize their degree in design, development, or communication/business. Thanks to the variety that the program offers, it is ideal for a wide number of students, whether they want to be programmers, artists, or internet marketers. Students can also choose from a number of minors that perfectly complement the WDD B.S. program. BYU is renowned for a number of its programs and is ranked #13 in the West by U.S. News and World Review. You might be surprised at how cheap the tuition is at this reputable university; large tithing contributions by the LDS church keep rates unbelievably low.
2. American Public University
Information Technology – Online Web Development Degree
Tuition: $6,400/yr
American Public University is another remarkably inexpensive option for students interested in an online web development degree. Organized as a concentration within the school's B.S. in Information Technology, the Web Development specialty is comprised of general education and core requirements, electives, and concentration courses. After completing an array of general IT classes, such as Intro to Computer Science and Fundamentals of Programming, you can then focus in on more interesting and specialized classes, mostly centered on Enterprise Development using the .NET framework – to name a few of the online web design courses available. By the time you graduate, you'll have an in depth understanding of Object-Oriented Programming principles (including Visual Basic, ASP, and C#), the hierarchy of the Framework Class Libraries, and the impact of the .NET framework on a variety of applications. And APU's tuition isn't its only impressive quality – you'll be happy to hear that U.S. News ranked it one of the top online bachelor's programs in 2014.
3. Baker College
Online Web Development Degree
Tuition
: $8,100/yr
If you consider yourself to be a logical and analytical person and you also have a love of programming and design, don't overlook Baker College's online B.S. in Web Development. With an entire major devoted to the subject, Baker can give you both the technical and business skills you need to be successful in the industry. The college prepares students to be not just proficient programmers, but also to develop interactive, database-driven websites that are sure to attract traffic. Due to a 97% placement rate for graduates, Baker College can provide you with the career preparation you need to land a job making $75,000 a year or more!
4. Fort Hays State University
Information Networking and Telecommunications Web Development Online Degree
Tuition: $4,358/yr (In-state) $12,821/yr (Out-of-state)
There are lots of reasons to love the Computer Science degree programs at Fort Hays State University. GetEducated.com ranked the school's online bachelor's program as a "Best Buy" – an understandable accolade given the dirt-cheap tuition. Information Networking and Telecommunications Web Development majors have the exciting opportunity to learn about e-commerce, web development, work-flow, and web-based data development. It's hard to get a better education than the one at Fort Hays – not only is the university a national center for Web Development, it's also a Cisco/Adobe Academy and an Oracle Academy. As a student in an interdisciplinary program, you'll have a plethora of choices: you can earn an additional certificate in Web Development or E-Commerce; prepare for the Certified Web Design Apprentice and Oracle Certified Associate certifications; and design a degree that lets you explore topics such as video and animation, coding, and artistic design.
5. Wilmington University
Web Information Systems Online Degree
Tuition: $9,950/yr
Wilmington University's online Web Information Systems degree program provides a comprehensive education grounded in solid technical training. Armed with the knowledge of what it takes to keep customers informed and accommodated, you'll graduate with the ability to create dynamic websites and mobile applications. The competitive advantage your websites will provide, will make you similarly competitive in the corporate marketplace. Students can include knowledge of HTML/CSS, PHP, Java, JavaScript, and MySQL on their resumes and thus land coveted positions with ease. Although the program is available entirely online, students have the option of designing a Co-op experience customized to their interests – and can get up to six credit hours for it! WU currently holds positions on Forbes' prestigious lists for the highest-rated schools in the Northeast, best private colleges, and top research universities.
6. Colorado Technical University
Information Technology – Online Web Development Degree
Tuition
: $10,531/yr
The online B.S. degree in Information Technology with a specialization in Web Development at CTU encourages students to become familiar with computer networks, protocols and operating systems, and modern database systems. Ideal for the student who likes a good challenge, the program pushes learners to solve complex programming problems and create and design Enterprise Architecture. After you've explored all the technology behind websites – such as design principles, security systems, and software – you'll have the opportunity to showcase your newfound knowledge by building your own software application. Imagine being able to brag in an interview that you've already developed a computer program! It's no wonder that 100% of employers say CTU grads perform as well or better than alumni from other schools.
7. Franklin University
Web Development Degree Online
Tuition: $10,531/yr
If projections hold true, e-commerce sites will be responsible for 53% of all U.S. retail sales in 2014. If you're interested in web development, it's important that you be able to help your future employer capitalize on this enormous money making opportunity. Franklin University understands the urgency of producing grads with top-notch skills, and so focuses on giving you 360-degree exposure to industry-standard software (including Adobe Creative Suite and Flash), databases (including Oracle), and languages (including HTML, CSS, JavaScript, AJAX, and JSON). To complement these technical skills, you'll also learn about online retailing, marketing, and electronic supply chain management. The curriculum was created and is frequently reviewed by Chief Technology Officers, Web Application Developers, and Graphic designers, which means you can rest assured you're getting an education with strong industry relevance.
8. Walden University
Information Technology with a Concentration in Web and Mobile Applications Development Online Degree
Tuition: $11,460/yr
Walden University's B.S. in Information Technology is one of the few online web development programs accredited by ABET, an internationally recognized accreditor for computing, engineering, applied science, and technology programs. But that's not all – Walden's IT program is also NSA/CNSS certified, which means the curriculum meets the stringent standards set forth by the National Security Agency's Committee on National Security Systems. Specifically, the Web and Mobile Applications Development concentration takes students down a path of examining all the tools required to craft user-friendly, interactive applications across a multitude of platforms. Practice developing software for computer operating systems, mobile devices, smart phones, gaming platforms, and more in a truly comprehensive, 181-credit curriculum.
10. International Academy of Design and Technology
Online Web Design and Development Degree
Tuition: $14,400/yr
If you're interested in approaching web development from a slightly more artistic perspective, consider pursuing the combined online Web Design and Development major at the International Academy of Design and Technology (IADT). Explore design practices, learn about interactive media, study programming, and learn to use content management systems all in one convenient degree program. You'll also have the unusual opportunity to investigate topics not always offered at other schools, such as search engine optimization, human-computer interaction, and client-side scripting development. Education Portal has cited a number of reasons you should choose IADT, including their market-driven programs, career services, and a faculty that "gets it."
11. Champlain College
Web Design and Development Online Degree
Tuition: $15,395/yr
By enrolling in an online degree program at Champlain College, you're taking advantage of a real steal; although the school's typical tuition rates exceed $30,000 a year, distance education students get a serious discount. The regionally accredited Web Design and Development program is delivered in 7-week segments – a strategy that allows you to reach your goals faster. In addition to learning about web page design, you'll also study adwords, SEO, analytics, writing copy for "Web 2.0," management and publishing techniques, and usability testing. Students also complete a Senior Seminar Project and can choose to earn a certificate in various areas of Web Design, Web Programming, and/or Infrastructure. Champlain has broken into the ranks of Princeton Review's list of best colleges and was also rated the top up-and-coming college by U.S. News.
12. Strayer University
Online Information Technology Degree with a Concentration in Web Development Technology
Tuition: $15,495/yr
Strayer University has designed an online B.S. in Information Technology that includes a number of optional concentrations, including Cyber Security Technology, Digital Forensics Technology, and Web Development Technology. You'll develop a solid foundation across subjects like Business, English, and Math before diving into major-specific classes like Systems Analysis and Development, Computer Architecture, and Human-Computer Interaction. An Information Technology Capstone pushes seniors to examine and solve real-world problems by applying innovative technological solutions. Strayer has higher rates of student retention than other for-profit schools and encourages its faculty to focus on teaching rather than conducting research.
13. University of Phoenix
Information Technology with a Concentration in Web Development Online Degree
Tuition: $15,650/yr
The University of Phoenix is one of the most popular options for students seeking an online education. The school's online B.S. in Information Technology includes several choices for concentration, including one in Web Development. Knowing that behind every great website is a talented web developer, Phoenix professors work to imbue students with leadership abilities, critical-thinking skills, and invaluable technical prowess. Online web development courses cover programming, application implementation, web commercialization, image editing, networking, information assurance and security, database concepts, and operating systems, as well as a number of topics related to business and technical writing. To meet industry standards, the university designs its curriculum in accordance with the rigorous standards set forth by the Association of Computing Machinery and Association of Information Systems.
15. Arizona State University
Internet and Web Development Online Degree
Tuition: $9,861/yr (In-state) $23,654/yr (Out-of-state)
Arizona State's online B.S. in Internet and Web Development is a degree completion program meant to build on A.A.S. degrees earned at a regionally accredited institution. The 60 credit-hour program focuses exclusively on the development of websites, including usability, multimedia, user experience design, cross-media and cross-platform graphic applications, and emerging web technologies. Although the degree can be completed entirely online, ASU requires students to work with an advisor to schedule classes – a mandate that encourages distance learners to stay on track. Not only have U.S. News and Forbes both praised ASU's programs, but the Global Student Entrepreneur Awards also ranked the school the 2nd most entrepreneurial university in the country.
16. Stevens Henager College
Web Design and Development Online Degree
Tuition: $17,000/yr (on average)
The online Web Design and Development degree program at Stevens Henager College goes beyond the basics in teaching students about producing web applications, crafting interactive presentations, developing mobile applications, and designing attractive user interfaces. Proud of the high level of education it provides, the college goes above and beyond to recruit only talented, ambitious professors who are experts in their field. At Stevens Henager, you will be taken through a progression as you first learn to conceptualize and then code and publish content for a variety of formats. You'll learn about programs such as Flash, Illustrator, and Photoshop, and programming languages such as HTML, XML, CSS, and JavaScript. The school is a three-year "Education Category Winner" for the "Best of State" in Utah.
17. South University
Online Information Technology Degree with a Specialization in Multimedia and Web Development
Tuition: $18,090/yr (on average)
South University takes on the difficult challenge of combining theoretical knowledge, practical application, and business training in a single IT major. You can also specialize in Multimedia and Web Development and get a degree program that will position you perfectly to hit the ground running down a career path. A well-rounded education includes courses in Professional Development, Basic Communications, Math, Science, and the Humanities, plus 60 credits of IT courses, 16 elective credits, and 16 credits of online web development courses in the web development specialty. Although South University offers a wealth of great financial aid programs, it is an especially good friend to the military and veteran community and boasts the stamp of approval as a "Military Friendly School."
18. Liberty University
Management Information Systems – Online Web Development Degree
Tuition: $20,768/yr
The uniqueness of Liberty University's online Management Information Systems major is that the main emphasis is on producing successful business leaders. As a complement to this degree, you can opt for specialized training in technology and web development – a concentration that includes instruction in desktop publishing, digital imaging, interactive multimedia, web enterprise technologies, and e-commerce technology. Ambitious students can also choose from a list of related minors or continue their studies into a master's program, many of which are also available through Liberty Online. You can also earn certification in a number of "extra curricular" areas, including Cisco and Java. Liberty is not only the largest private, nonprofit university in the nation, but it has also been distinguished as a "Best College for Veterans" as well as having some of the "Best Online Bachelor's Programs" by U.S. News and World Report.
19. Full Sail University
Online Web Design and Development Degree
Tuition
: $22,088/yr
There's plenty to celebrate about Full Sail University. A FAPSC "College of the Year" in both 2008 and 2011, the university was also given a 21st Century Best Practices in Distance Education award by the United States Distance Learning Association as well as a "New Media Consortium Center for Excellence" award. Although Full Sail is one of the more expensive options on this list, it's still undeniably affordable; students all receive laptops and industry software at a steep discount and are encouraged to apply for scholarships. Web Development students in particular can apply for the Emerging Technology scholarship and receive up to $40,000! As a Web Development student, you'll learn about both front and back end development, conceptualizing and coding for standard-based content, and creating designs for the web, smartphones, and tablets. In order to develop well-rounded developers, Full Sail gives students the opportunity to learn HTML5, CSS, XML, ActionScript, JavaScript, and other essential programming languages.
20. Southern New Hampshire University
Information Technologies – Online Web Design and Development Degree
Tuition: $28,884/yr
As a student in SNHU's online Web Design and Development program, you'll have the chance to study a variety of issues and challenges that web developers face when building web applications with the goal of maximizing your effectiveness for public and private companies, government agencies, and nonprofits. Learn about UX design, interface usability, the techniques and implications of e-commerce, and interactive web page design. You'll also learn how to configure mobile environments and have the special opportunity to create basic mobile apps. A much lauded university, SNHU has been recognized for its quality by such distinguished sources as the New Hampshire Business Review, the Chronicle of Higher Education, Fast Company, Providence Journal, and the Carnegie Foundation.
Sources:
College Navigator
U.S. News Ranking and Reviews
Education Portal
Wikipedia – Strayer University
U.S. News Ranking and Reviews – Liberty University
Florida Association of Postsecondary Schools and Colleges
U.S. News University Directory
New Media Consortium
About the Author:
Iris Stone got her start in the industry when she began working as a freelance writer and researcher in 2011. Her writings include such areas as education policy, colleges and universities, academic programs, and professional careers. Check out her Google+ Profile.