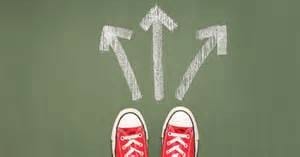 If you would like to start a successful career in graphic design, you will need more than just a creative flare and some computer skills. With so many different independent designers and even amateur designers who are doing their own web art to add to their portfolios, being prepared for a career is critical. You might assume that there is a single path that you can take to achieve recognition and then eventually achieve success in graphic design, but this is not the case. What works for one design hero might not necessarily work for you when you are a design student or even a recent grad.
If you want to be prepared for the world of graphic design, you will need to be flexible and have a broad understanding of what to expect. An all-inclusive list of the steps that rookie designers need to take to get experienced and then get hired just doesn't exist, but a good start is with a graphic design degree. Here are some of the avenues that you can pursue in preparation for the field of graphic design:
Get an Internship While You Are Still in School
Landing a job with a design studio might be a feat, but it is possible to get an internship where you can gain invaluable experience in design. Many students have a great eye for a design and know trends in graphic arts. These same students do not have a clue as to how design firms are run and what types of work loads you will be dealt. When you actually intern with a graphic design firm or department, you will learn about operations and expectations. If you are talented, you may even be able to land job offers before you are even a degree-holding applicant.
Join a Design Organization
Professional design organizations are committed to helping students and professionals advance in the industry. As professional organizations, they connect designers and firms and also help people garner their creativity and turn this into a strategic advantage. The American Institute of Graphic Arts is one design organization that operates globally and holds events so that students and professionals have effective resources for advancement. If you really want to get attention and to use resources that can help with your career, become a student member or a professional member. By attending or even participating as a volunteer at professional events, you can learn how to show off your value in the field locally and globally as well.
Consider Charity Work to Add to Your Portfolio
Charities are raising monies for the cause. Since the money that is raised is used to help those in need, the non-profit organization really cannot afford to pay for graphic arts for their fliers, website or other materials. Consider volunteering to show off your talents by doing non-paid charity work. You may not earn money, but you will be able to add a professional project that has helped the community into your personal design portfolio.
What works for you might not work for the next designer. You should always look for avenues that will give you tools to add to your portfolio and always focus on networking. If you have a network of peers, you stay committed to professional development and you are driven to market yourself, then you should have a successful and fulfilling career in graphic design.
Related Resources: