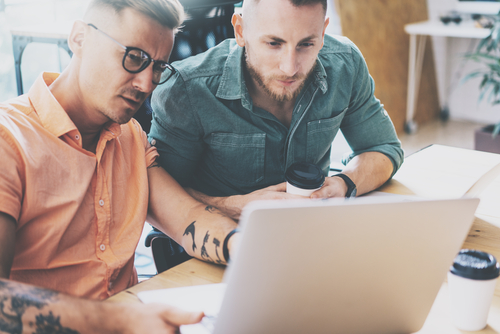 If you are a creative person wanting a career in the arts, perhaps a career as an Art Director is what you are looking for. What is an art director, and how can you become one?
Art Directors Unify Many Aspects of Projects into One Image
Art Directors work with other creative departments, and with clients, melding visions for a project into the final image. They usually don't have to render hand-drawn concepts because most of the actual art is drawn on computer, but they must understand graphic design. These professionals work directly under the supervision of the creative director and supervise other departments of the production. They work in several arenas:
Advertising
An Art Director working for an advertising firm interfaces with the artists and with the technical department. He or she works with the copywriter to develop visual and auditory/written imagery for a mailer or a commercial. An art director attends all brainstorming meetings with clients and co-workers to solidify their collective visions into one concept. To do this, the director needs arbitration and communication skills to manage the disparity of vision and personality represented in any group of people.
Film
In film, an Art Director and the set designer work under the supervision of the production designer. They assign tasks to the art department and set construction crews and supervise other creative aspects of the picture. They also are responsible for keeping track of the art department budget and scheduling. The art director goes on all technical scouting trips to be able to deliver a visible floor plan of scene locations to other departments.
Publishing
An art director in publishing works with editors and the technical department. He or she is responsible for the look and "feel" of a publication.
What is the Job Outlook for Art Directors?
According to the Bureau of Labor Statistics, the median salary for an Art Director is $80,880 annually, or $38.88 an hour. 15 percent of all art directors work for advertising and public relations firms; others are employed by newspaper and magazine publishers, by specialized design services firms and by the motion picture and video industries. The projected job growth is only 3 percent, which is lower than average for most occupations.
What Kind of Education do Art Directors Need?
US News says an art director needs at least a BA or a BFA in art or design. For most director positions, he must also have three to five years of work experience in graphic design, illustration, industrial design or another related field. During this time, prospective art directors should build a portfolio that showcases their style and their ability. Many directors take a series of jobs at several levels to get the experience and to work on the projects that will make their portfolios stand out to employers.
Although the job growth for this profession is low, it still offers satisfaction and an excellent salary to the right person. As artistic production becomes more computer generated, directors will need to add expertise in computer image generation to their resumes to compete for jobs. The managerial and supervisory skills as well as the vision he or she brings to a project assures job security for an Art Director.
Related Resources: