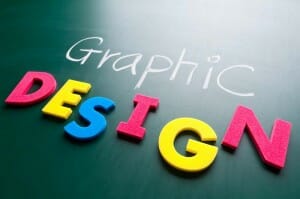 Selecting a good graphics design school is an important decision that has the potential to largely impact your career prospects as an up-and-coming graphic designer after graduation. Due to the increasing role of the World Wide Web in our competitive global business marketplace, employment for graphic designers in computer systems design and related services is projected to grow at the rapid rate of 35% over the next decade. That being said, new graphic designers are still expected to face strong competition for available entry-level job openings. Since it is becoming even more important for graphic designers to receive an education to stand out from the crowd, the following is a guide to the major factors to look for when choosing a good graphics design school.
Accreditation
Despite popular belief, accreditation is not only important for degree programs in healthcare, business, law, and other high-stakes fields of study. In order to select a graphic design program that will be respected by future employers and other educational institutions, you must find a school that has been properly accredited through the National Association of Schools of Art and Design (NASAD). With currently 323 accredited institutions, NASAD is the trusted authority that has created high national standards for undergraduate and graduate degrees related to design. Since graphic designers need to have a thorough understanding of the most current design tools to stand out in this competitive technical career path, accreditation can be the best way to tell if a program is training students with the most updated design skills.
Graphic Design Curriculum
Whether you are choosing simply a certificate program or are going to the long-haul with a master's degree program, it is essential that you closely examine the school's curriculum to judge how the course material will suit your interests. When reviewing the curriculum course by course, make sure that the school has enough breadth and depth in the major to support your learning in graphic design. If you are looking to focus your studies in a specific area of graphic design, check out the electives, minors, and double majors available to meet these needs. Great graphics design schools will have a reputation for providing a range of class offerings as well as a curriculum that supports portfolio preparation for quality graduates.
Hands-On Learning Opportunities
Good graphics designs schools provide students with a curriculum that balances conceptual learning with applied experiences. It is essential that graphic designers obtain as much experience as possible while in school with a wide variety of different mediums, including brochures, advertising, illustration, websites, and more. Look for schools that offer internship opportunities to learn current design skills, boost your resume, and potentially open professional doors with professional design companies. Instead of focusing on conceptual learning in the classroom, look for programs that enable students to work hands-on with design systems like Adobe Photoshop, Flash, and Dreamweaver to demonstrate your proficiency with software.
Across the United States, graphic design programs are offered at the certificate, associate's, bachelor's, and master's degree levels, so it is essential that you find which of these programs will be the right fit for your future career goals. In addition to looking at the best graphics design schools, understand that there are many kinds of schools available and there may be more than one situation that fits your needs. In order to find a good graphics design school that will boost your career, be honest about your own interests, evaluate schools as much as they are evaluating you, and remain realistic about the best match for you.