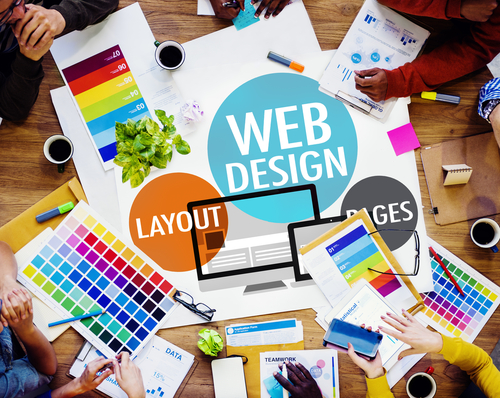 In short, no, you do not need a degree to work in web design. That does not mean, however, that you will have the same opportunities without a degree than you would with one. In fact, web designers, also known as web developers, without a degree have much less earning potential than those with a degree. Web designers count flexibility and low stress levels as the chief benefits of the job other than the pay.
The Importance of Contacts
As with any job in business, "who you know" is very often much more important than "what you know." If you have a degree in web design, companies will look at you first when they hire web designers. Once "in the door," you can begin to network and become known. Having contacts also provides rich opportunities for you to find new clients and establish mutually beneficial relationships with influential people in the field.
Without a degree, you can freelance as a designer, but without the contacts and client pools that come with a job at a company, it can be nigh impossible to break into the market. Most freelance jobs also pay much less than their "employed-at-a-company" counterparts.
It is possible to make it as a freelance web designer, though, if you have the network in place. Many web designers start out with "day jobs" and then branch out into freelance work. Some do both.
What Degrees are Out There?
The base degree in the field is usually a two-year associate degree. Even this modest degree is enough to qualify you for most jobs. If you want to be able to design both the look of a website and its internal web-based infrastructure, then it would be a good idea to earn a bachelor's degree. Many web designers also study computer science.
Web designers who earn a Master of Science in Web Development delve deeper. They design cloud security algorithms, interfaces for the internet of things, and web-based administrative tools. Most jobs don't require a Ph.D. unless the person wants to become a professor of web design.
What is the Employment Outlook?
According to U.S. News & World Report, web-design jobs are slated to grow by 13 percent a year through 2028. As the world becomes more and more automated than ever before, the demand will continue to grow too. Currently, the median income in the field of web design is roughly $61,000 annually. This puts it behind computer analysts and database administrators but ahead of computer support specialists.
The entry-level jobs in the field pay about $35,000 annually while the top-end jobs pay $120,000 or more. Obviously, with the highest paid jobs in the field being analysts and administrators, having a degree, particularly a master's degree, is what drives higher incomes.
Web design is an ever-growing and ever-changing field that needs self-starters to continue its growth. Although a degree is not necessary for success, it is helpful at providing access to specialized subfields that both challenge and pay more than those at entry level.
Related Resources: