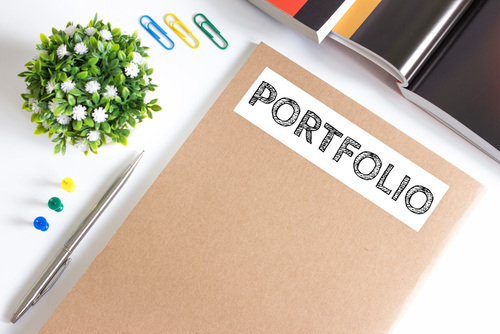 Failure to properly manage design projects will result in late, poor quality or unsatisfactory work. Before starting any project, designers should clearly plan and document the two stages of every design project. First, the conceptual stage involves the creation of the main idea and central theme for the ad or campaign. Once they choose the general message and layout, designers will have a basic idea of the look and feel of the future piece. Second, they should conceptualize the piece through adding details for things like fonts, colors, images and headlines.
Identify Key Concepts
During the first stage, designers should determine the level of creativity required by deciding if the project is traditionally conceptual or innovatively ground-breaking. Knowing the level of creativity required will allow designers to focus their energy and talents on producing optimal pieces. A creative brief should be documented for each project, which will include the basic ideas, drawings and storyboards.
For each project, finalize one or two concepts that meet the needs of the client and that promote action from the target audience. Staying objective as possible will help designers concentrate on what the piece is supposed to achieve and avoid wasting time on speculative design features. Failure to organize and document the concepts will result in the designer becoming stuck and wasting valuable time and resources.
Identify Requirements and Milestones
Next, identify the project's overall requirements and translate them to actionable design objectives. This is especially important when it comes to design teams because different individuals must share the same goals in order to combine skills and achieve common objectives. For those who work alone, aligning the customer's requirements with design duties will allow the designer to break down the project into measurable tasks and similar stages. This means that the designer will be able to focus on similar tasks, such as selecting colors, for multiple client-projects at the same time.
Next, use a basic principle of project management and define the project's critical milestones. Identifying the key achievements of the project will allow the designer to create a standard life cycle. As a result, they will be able to accurately provide progress reports to clients. At the end of each stage, perform a quick evaluation and re-examine every deliverable. This acts as a quality control check and ensures the product will meet the project specifications.
Minimize Risks
Simultaneously working on time sensitive and challenging assignments is hard for anyone. Studying project management will help guide designers to foresee and minimize risks with corrective actions. By maintaining open communication, designers will be able to prevent problems or manage them better. Be sure to identify and understand the potential project risks during the planning stage. For example, scope creep is what project managers say happens when too many new elements are added to a project, but no consideration is given to adjusting priorities, deadlines and budgets.
To better manage time and goals, use a day planner to schedule tasks according to priority and level or urgency. Scheduling appointments with yourself will create time blocks for creativity, productivity and communication. Take the first 10 to 20 minutes of every morning to plan the day's tasks. Never start the day until this is complete. At the end of every work day, be sure to review accomplishments, upcoming deadlines and opportunities for improvement.
Designers who follow the advice above will successfully manage simultaneous work projects.
Related Resources: