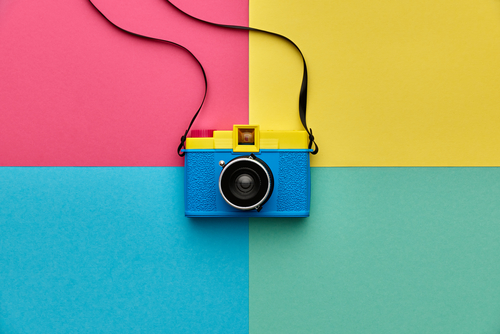 In today's ever-changing art world, graphic designers may find it difficult to keep themselves up-to-date with the newest design trends. Thanks to technological advancements happening at lightening fast speed, software that graphic designers use daily constantly evolves. As a result, this affects the tools that graphic design professionals utilize and the visual appearance of their completed artworks. Rather than focus on a typical routine, it's essential for graphic designers to keep their eyes open to the latest styles and experiment with new design treatments to stay a step ahead of the industry. Whether you're an aspiring or experienced graphic designer, the following are some tips on how you can remain current in the freshest new design trends.
Participate in Continuing Education
As a graphic designer, your learning should never end once your receive your degree or diploma because you'll need to continually sharpen your skills in new styles. Search for the continuing education courses in graphic design available at your local community college or art institute. No matter how experienced you may be, there's guaranteed to always be something new that you can learn about. In some cases, you may even find workshops and seminars offered to graphic designers for introducing new design software. Attend American Institute of Graphic Designers (AIGA) conferences to learn from lectures with industry leaders and network with other designers too.
Read Books and Magazines
Many young designers tend to throw away or sell back their textbooks once they graduate from a graphic design degree program, but it's important to always have books at your side. As a graphic designer, you should always yearn to find new sources of inspiration and better tactics for improving your designs. Head to your local bookstore or library to check out these great books for graphic designers. You'll find that the books will broaden your horizons and go more in-depth than online articles. Also, you should invest in some subscriptions for graphic design-related magazines. Subscribe to magazines like Print, Communication Arts, Photoshop Creative, and Digital Arts to track the latest design and software trends.
Take Advantage of Online Media
You literally have a wealth of graphic design resources right at your fingertips on the Internet to stay current on new developments in design. Start surfing through cyberspace to find quality blogs, RSS feeds, social media profiles, and news outlets that are sharing information about graphic design and follow them. Look for design galleries that are showcasing creative graphic designs created by designers like you. DeviantArt, Behance, Raster, and Delicious CSS are all great websites that every graphic designer should check out. You may also want to join in on the action by joining design forums, commenting on blogs, and sharing your opinion in online discussions. You'll likely receive plenty of feedback that can revolutionize your ideas and help you stay ahead of the design curve.
Overall, clients want to depend on graphic designers who are knowledgeable in the latest news to ensure their designs will be high-quality and trendy. In order to stay up-to-date, designers need to take on an open mind and accept the fact that they can learn from others within the design community. Incorporate some of these tips into your work routine to guarantee you receive real-time updates on the latest developments and design trends in graphic arts.
Related Resources: