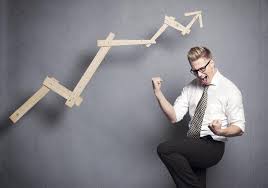 Working as a freelance graphic designer sounds like a dream to many. They picture themselves staying up late, working when they want to work and sitting back as clients come to them. It's nearly impossible for you to launch your business and make a comfortable living as a graphic designer without doing some work first. You need to promote your business so others stop and take notice of you. Here are a few key ways you can promote yourself and your work to increase your annual earnings.
Create a Website
The easiest way to promote your graphic design skills is with a website that shows your skills. Graphic designers often need a portfolio of their past work that they show to potential clients. A website lets you create an online version of your portfolio. You can use designs you created in class, on your own time for fun, or work you did for former clients. Just make sure you have their permission to use that work or links to your work on the site. Your website should also include your contact information and make it easy for potential clients to get in touch with you about the work they need done.
Target Local Companies
Did you know that you can promote your skills by targeting local companies? The next time that you find yourself searching for a local business, take some time to view the websites you come across. Make a list of what you would do differently and a few reasons why the site doesn't work as effectively as it should. You can then contact those companies online or through standard mail. Include a business card or your contact information and a link to your website. You never know when those companies might need help.
Connect With Other Designers
The more connections you have, the more work might come your way. Joining professional organizations and visiting forums and message boards are a great way to connect with other designers. Include a link to your site in your signature on each board, and use the sites as a way to chat about new software, get help with projects and offer advice to other designers. Joining professional organizations is an easy way to meet and greet with local business owners who need work done and form connections with other designers.
Use the Web
As a freelance graphic designer, it's important that you use the web to your advantage. Genevieve DeGuzman recommends that you create a Facebook page and find a way to connect that page back to your personal or professional website, your business cards and any other promotional tools that you use. This shows potential clients that you are serious about the work that you do and that you have a strong presence online. Many designers also find it helpful to include images of their work on Facebook and to use Twitter and Instagram to showcase their work and reach potential clients.
Some freelance artists and designers make more money working from home than they would working for an employer, but others have a hard time promoting themselves to others. As a freelance graphic designer, you need to show clients the type of work you can do for them, which you can accomplish through your own website and forming connections with other designers.