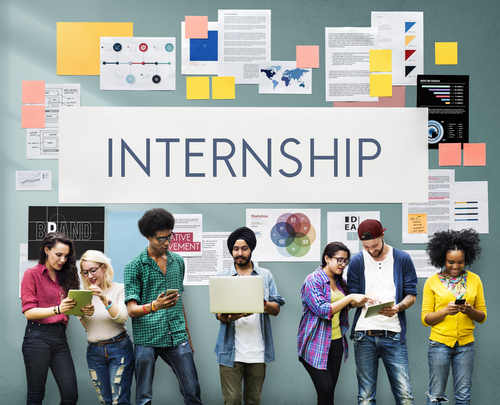 Whether you're a junior in college or are just a high school student who likes to plan ahead, you may be wondering whether you should seek a graphic design internship or not. To make this decision, you should should consider your finances, time availability and future career goals.
Money
According to The Nation,  half of college seniors participating in internships got paid for their time, while the other half did not. Keep in mind that a student who is further along in his or her education has a better chance of landing a paid internship than someone who is still a freshman or sophomore. While you might be able to earn money from your internship experience, there's a pretty good chance that you'll only have unpaid internship options. If this is the case, weigh the benefits and drawbacks before you make a decision. For instance, if you need to work in order to stay in school and can't balance both an internship and a job, you probably don't want to give up your paid position. On the other hand, if you can take out a small loan to pay for living expenses while you work without pay for a semester or two, it may help you get a better paying entry-level job once you graduate.
Time
Any major that's related to math, science or computers can require much time. Some students manage to go to school full-time, hold down a part-time job, volunteer regularly, be involved in extracurricular activities and have time left over for an internship. These people are the exceptions to the rule. While some individuals can ace classes with very little studying, most students find that learning course material is a full-time job in and of itself. If you're like most students, you'll need to prioritize your time. Quitting a club or two might be worth it if it means that you'll be able to manage completing an internship, but if you think that it will affect your studies and tank your GPA, you might want to opt-out of any internship opportunities for now and try to get one during the summer instead.
Future Career Goals
You might know that you're interested in graphic design, but do you know exactly what your career plans are? If you want to work for Disney, for instance, getting an internship is important. In general, the bigger and more well-known a company is, the more people apply for open positions, and that means more competition. To have a chance at these jobs, you'll want to gain as much "official" experience as you can. If, on the other hand, you want to start your own graphic design business or do freelance work, an internship may not be necessary –  helpful, certainly, but not necessary. Instead, you may want to spend your time doing a variety of small graphic design jobs for various individuals and small businesses instead of focusing on completing one graphic design internship.
It's usually a very good idea to seek a graphic design internship, but if you can't afford to work without pay, don't have enough time or are considering a non-traditional career path, an internship may not be for you.
Related Resources: