The mission of a journalist is to obtain accurate, vital information for use in news articles and broadcasts presented to the public. Accomplishing that primary objective necessitates taking advantage of a myriad of different resources. Understanding these important realities as they relate to journalism and news collecting generally, a fair question is whether podcasts are helpful for journalists? The quick, definitive answer is "yes." The answer is affirmative for a number of important reasons.
Podcasts can be Reliable Sources for Information
Podcasts of different types are experiencing explosive growth in this day and age, according to Forbes. Admittedly, the reliability of content being presented via broadcasts is a proverbial mixed bag. Nonetheless, there are podcasts with established reputations for providing listeners with reliable, accurate information. Naturally, a journalist needs to do some research to identify those consistently reliable podcasts. But, essential research is a natural component of the work of a qualified journalist.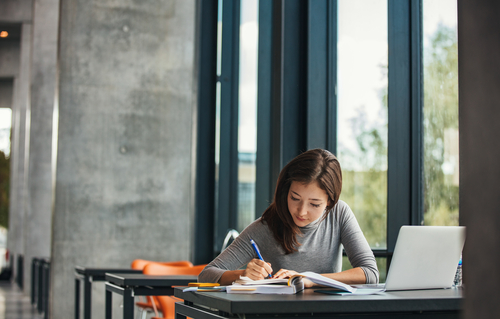 Podcasts Provide Interesting Background Color
In addition to garnering basic data for a news piece, there are instances in which a journalist desires to add a splash of color to a story. People want news but they also oftentimes want some added flavor and context as well. Of course, a journalist must select a reputable podcast, but this type of production oftentimes presents appropriate material that can smartly supplement a news story.
Podcasts can Provide Helpful Avenues for Further Dissemination of a News Piece
At this juncture in the 21st century, a journalist oftentimes is called upon to do more than merely write or otherwise broadcast a particular news story. A journalist oftentimes is compelled to discuss a news item he or she researched and presented in different forums.
In recent years, podcasts have become ever more important as resources for the further dissemination and discussion of compelling news stories. They are valuable avenues for a journalist who has created a worthy piece that warrants broader consideration by the public-at-large.
Podcasts, Journalists, and Public Discourse
A typical journalist isn't interested in researching and presenting a news story that lies flat upon release. In other words, a journalist desires to have a story he or she thinks is meritorious to become a part of the public discussion. Podcasts are helpful to journalists because they provide a useful avenue through which a news piece can be highlighted for broader inclusion in public discussion, discourse, and debate.
Podcasts as Resources for Story Ideas
A dedicated journalist is always on the hunt for new and interesting story ideas. A learned journalist typically casts a research net far and wide when initially looking for potential ideas and topics to address. Podcasts can be useful resources when it comes to the process of looking for a valuable topic to report on. In today's world, podcasts exist addressing virtually any subject imaginable.
The ultimate key to podcasts being helpful to journalists is undertaking due diligence. Journalists need to ensure that they rely upon reputable, reliable podcasts to further their efforts as part of the Fourth Estate. When solid podcasts are identified, they truly can prove to be valuable resources for a committed 21st century journalist.
Related Resources: