Five Characteristics of a Great Journalist
Persistence
Physical and Mental Stamina
Strong Communication Skills
Technical Savvy
Interpersonal Skills
A person who is thinking about becoming a journalist may wonder, "What are five attributes of a successful journalist?" These five characteristics are not the only qualities that a great journalist should have, but they are important. Students should note that each of these skills can be honed and practiced over time so that they can get better at what they do.
Persistence
Some people will not want to answer questions right away from a journalist. They may shy away, get angry or simply refuse to cooperate. A skilled journalist knows how to persist in order to get an answer to their question. Getting the facts correct is one of the most important aspects of journalism, and persistence may be needed in order to do so. The ability to seek out the answer to a question without causing offense to the person is an essential skill of a person who will become a successful journalist.
Physical and Mental Stamina
Journalists may be on their feet for a long time, especially if they are providing live coverage of a special event or news story. This requires the physical stamina to stand and walk for a long time. Mental stamina is also important. It can be tiring to deal with people who do not want to talk, are rude or do not tell the truth. Getting multiple refusals for cooperation in a row could be stressful and mentally exhausting, and a successful journalist has to not take it personally.
Strong Communication Skills
According to the Bureau of Labor Statistics, a successful journalist needs to be adept at multiple methods of communication. Their writing skills must be excellent. They should be able to verify facts and have access to reputable sources for verifying information. When communicating orally, they should be able to speak in a way that people can understand. It would be helpful for a journalist to be bilingual or speak multiple languages. Journalists who are on camera should be comfortable with speaking at the optimal pace so that they can be understood. They should also be able to feel at ease when communicating difficult information to people who may have a strong reaction.
Technical Savvy
Journalists should have technical skills in order to edit writing with software or apps. They should be familiar with smartphones or tablets so that they can take notes while in the field. A journalist should be able to access different research databases and publications for verification of data and statistics. Journalists should also be adept at using programs for adding images, videos and text to their articles when they post them online or prepare them for publication in a printed source.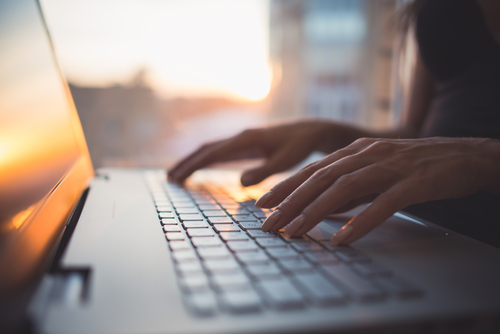 Interpersonal Skills
A successful journalist should be able to listen and show that they are listening. While listening and communicating with a person, they should demonstrate interest and respect. Additional interpersonal skills include compassion and empathy. For example, a journalist who is interviewing someone who witnessed a fatal accident should demonstrate compassion for the situation and for the ordeal that the witness had to go through. A journalist attending court sessions and reporting on them for their job duties should be familiar with the process and how to act while in the court setting.
Related Resource: Top 27 Master's in Journalism
Each of these five qualities of a journalist is important to feeling personally and professionally satisfied with one's work. It is important to have some natural ability in this area, but each of these skills can also be practiced. Understanding these five attributes of a successful journalist could help a person decide whether or not this is the right career for their set of skills and personality type.