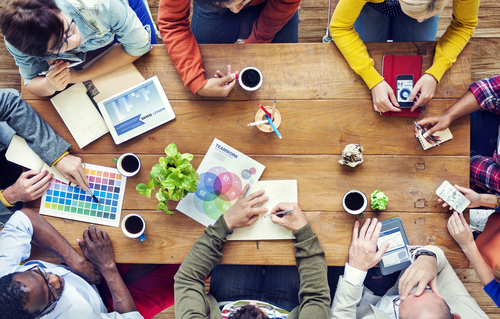 It is absolutely possible to work in graphic design with a fine arts degree. While most positions in this field require a bachelor's degree in graphic design, an undergraduate degree in fine arts will give you a good start on the experience and portfolio that you need to impress employers looking to hire a graphic artist. Read on to learn more about prospects and opportunities in the exciting graphic design field.
Same Foundations
Graphic designers are artists. The ads on billboards, the sometimes irritating popups on your phone, the visuals in print magazines and online are all made using principles of composition, value and tone, light and dark and other fundamentals that comprise the world of fine art. A graphic artist may create a visual of a can of soup to sell a product for a client or, as Andy Warhol did, to become an art icon. Can you work in graphic design with a bachelor of fine arts graphic design?
Luis Fitch, a rising star in both fields, says this in an article from The Growler Magazine: "One day you will see my work in a gallery, the next in a pop-up restaurant…and you get a box of tacos and it will be right there." Fitch sees graphic design as a way to finance his fine art.
Different Goals
So, if graphic design and fine art build on the same foundations, how are they different? Both are ways to communicate with people, but fine art intends to bring a message to everyone who views it. Graphic design delivers a precise message to a particular audience. Fine art, on the other hand, is purposefully vague so that its audience can interpret it on many levels.
It has been said that fine art appeals more to the emotions of the viewer, but graphic art relies on an emotional response as well. For instance, a recent print ad by the Gillette company featured an image of a father holding a baby and incorporated pictures of sandpaper to influence the consumer to buy their razors. After all, who wants to cuddle an infant to a scratchy cheek? The ad used elements of color, composition, typography and other principles to sell the product, and it appealed to the emotions of fathers everywhere.
In short, then, the goal of fine art is to communicate a message that is open to interpretation and appeals to a broad audience on the basis of color, composition, tones and other principles that arouse an emotional response in the viewer. The focus of graphic art is to use those same principles along with an understanding and ability in computer programming and software to appeal to a limited audience to promote a specific message.
Development of Graphic Art
Graphic artists began as artists with skills in drawing and painting, and their creations hopped off an easel or a story board. Norman Rockwell was perhaps the ultimate graphic artist. His paintings were used to sell everything Americans used while appealing to their family ideals, patriotism and other virtues. Of course, his work is also fine art, but no one can deny its value in commercial terms. Rockwell was a skilled artist whose work could fit in both as fine art and graphic design, and he began as a conventional artisan. Disney animators began the same way, drawing and painting images by hand one-by-one.
With the appearance of the computer, however, that all changed. Yesterday's graphic designers used paint, colored pencils, pastels and other media to produce advertising. Today's graphic artists are proficient in those areas but also skilled in digital communication, in the creation of software and programs and in other media that assist them in building images that sell products and ideas.
What Do Graphic Designers Do?
Graphic designers use computer software to develop images and produce layouts for promotional purposes for a variety of companies and organizations. While some graphic designers hold in-house, full-time positions at these organizations, approximately 24 percent of those in this field are self-employed according to the Bureau of Labor Statistics. In addition to producing the graphics, designers must meet with clients and stakeholders to take direction, provide ideas, and create layouts and materials. Most designers work full time, though hours may vary depending on client needs.
Graphic Art Specializations
Some artists work in only one medium. They may be expert in oils or watercolor or even in photography. Others work in many arenas. The same is true of graphic artists. Although, by definition, they all work to communicate a single specific message to a particular client, they do it in many ways. A few areas of specialization are:
• Multi-Media Designer: These artists use sound, visual art and animation to do their jobs. They are used in many places, even as set directors. They envision props, costumes, backdrops and other components of a production, then work as consultants to make sure that the finished set matches their concepts.
• Web Designer: People in this specialization build web sites including the layout of pages, where and how graphics appear, how they are navigated and the continuity of flow of the site from page to page.
• Logo Design or Brand Identity Artist: These people design the visual representation of a company that appears as a constant in advertising, on business cards and even on promotional products like hats and mugs. It is an important job because people today who don't have time to read through a lot of text often identify companies quickly by their logos.
• Flash Designer: Flash is a program that is used in everything from websites to animation and video gaming. It builds a virtual reality world for users of sights and sounds and movements that are particular to the application. Flash designers create these unique worlds and make certain that they "make sense."
• Photoshop Designers: Photoshop is another recognizable program that is widely used. Designers in this specialization use their knowledge of artistic principles to edit digital photography. The crop, color-correct, and perform other modifications to make the photographs both aesthetically pleasing and powerful communicators.
• Layout Artist: This person works in print media. He or she works with marketing to create images and campaigns that say what the advertiser wants to say through the use of images, typeface and component placement within the advertisement or article.
How Can I Become a Graphic Designer?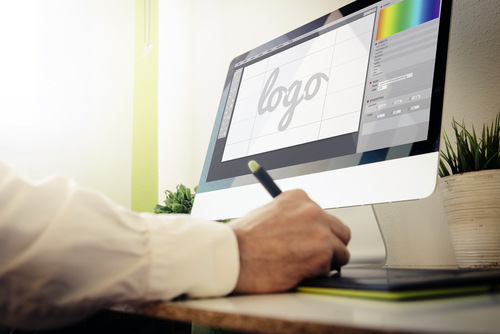 While a fine arts degree will certainly give you the artistic background you need for this role, technology is also a critical part of becoming a graphic designer. Consider minoring in computer science, graphic design, or a related field in order to become proficient with the software applications you'll need as a designer. Alternatively, you can take continuing education courses after you finish your degree to bolster your skills and become more attractive to employers.  An online graphic design degree program can be a good option to continue your education.
Leveraging the Fine Arts Degree
People with a traditional undergraduate degree in fine arts may have completed a program that covered a broad spectrum of the arts. That is, they may have taken some courses in writing, in sculpture, in painting and in other aspects of art. Generally, there will be courses in anatomy and in web design as well as in things like typography, which is just artistic use of font. These areas may be supplemented by adding computer science courses and even classes in artificial intelligence and machine learning.
Some degree programs now allow students to major in fine art with a concentration in graphic design. Those programs start with general knowledge areas and then build fundamentals in art adding specialized skills in graphic design areas. They may include courses in animation, digital imagery, print layouts, branding, eCommerce, web applications and social media among others.
People with a traditional fine arts degree may benefit from adding electives to their programs or from creating a dual degree program with a business degree. Graduates of traditional programs can also complete "boot camps" in graphic design at many universities. Software companies often offer certification in programs and applications used in graphic design. These last several weeks to several months and award certification that can be a positive addition to a resume.
How Much Do Graphic Designers Earn?
According to the Bureau of Labor Statistics, the median annual wage for graphic designers in the U.S. is $52,110. This means that half of those in this profession earn more and half earn less; the lowest-paid 10 percent of designers make less than $30,810, while the highest-paid 10 percent make more than $89,210. Salaries vary by hours worked, type of industry, region, years of experience, and other factors.
An article in Forbes Magazine listed graphic design as one of the ten top-paying jobs that can be done from home. Another list, of the top five cities for graphic designers, ranks San Francisco as number one, followed by Minneapolis, Austin, Los Angeles and New York. While most industries hire graphic designers, some of the most sought-after jobs are with companies like Pentagram which has clients like Planned Parenthood and Verizon, Landor, a company that boasts Pepsi and Kellogg's as clients, and Wolff Olins designing for Microsoft and Google among other clients.
Graphic designers can find job openings on websites like Indeed, too. A recent listing was for an instructional designer creating custom digital learning applications which paid $50 per hour. Another, for Sonnentag Design, in entertainment and beauty products, paid up to $85 per hour. There are also listings, however, for freelance positions that begin at under $20 per hour. Most of the higher-paying jobs require up to five years of job experience and familiarity with specific software programs.
What Is the Job Outlook for Graphic Designers?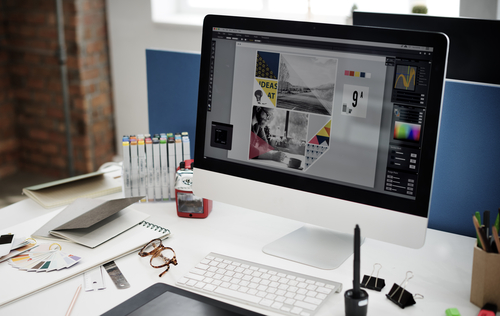 Overall, this profession is expected to grow by three percent between 2018 and 2028, which is slower than the growth of most other occupations. As print publications decline and new types of media become more prevalent, the best job prospects will be those designers who are experienced and proficient with web applications, software, and other design platforms beyond traditional print media.
Job opportunities may not be promising for designers in traditional print publications that show a 22 percent decline, but graphic designers who work for game designers will see a predicted job growth near the average of four percent. Designers who work in computer software design and systems can expect to see a growth of nearly 20 percent, according to some sources. The field of graphic design is not dead, but it is very competitive. Additionally, computer graphics packages have appeared that allow people like writers and publishers to create their own graphics, but that is a market in itself; someone has to design those packages.
The field is competitive, and like many occupations, there is a conundrum: experience is required, but where do you get the experience? Often, degree programs feature internship opportunities that might turn into job offers or at least into networking possibilities. One way some aspiring graphic designers have found to get experience is through competitions such as the one sponsored by domoredesign.com. All entrants get real-world experience and, while there is only one winner, everyone gets a nice addition to his or her resume. Another way to garner experience is to work for charities to help them build fund-raising programs.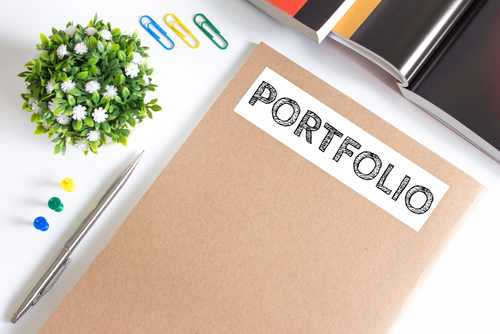 If you have an excellent portfolio and good references, the best way to break into the graphic design field is to begin building up a stable of freelance clients to the point where you are making a steady income, or to where your body of work is impressive enough that you can get hired as a full-time, in-house designer. If you are attempting to break into graphic design with a fine arts degree, make sure that you have taken additional courses on the necessary software and methods to keep up to speed with those who will be competing for the same positions.
While there is no certifying or licensing institution, aspiring or beginning graphic designers can give themselves an edge in the job market by taking certification courses in the various software and computer applications available. For instance, those who want to specialize in the Flash Program can earn certification with the Adobe Flash online program and exam. Microsoft also offers training and an exam that leads to certification. The most in-demand certification for job applicants is Adobe Photoshop, and its related applications.
According to many employment sites, the primary requisite for those applying for graphic designer jobs is that portfolio. Of course, applicants can't demonstrate soft skills like communication and "listening skills" through their portfolios; the interview process is the place where those abilities shine. Having an extensive portfolio is key to getting the job, however. A portfolio with a few listings is better than none, but a portfolio that can be adjusted to showcase experience in areas such as the future job requires will definitely get an applicant a second look.
The question asked at the beginning of the article about getting a job in graphic design with a bachelor of fine arts graphic design can be answered in one syllable: yes. The rest of the information presented here answers an implied question. How do I do it?
Related Resources: