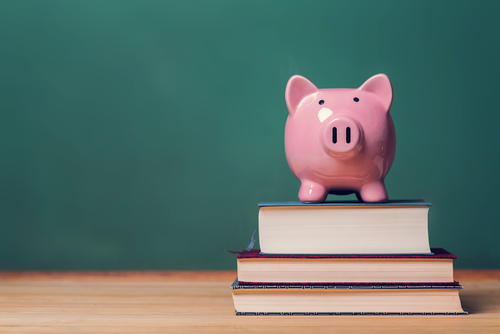 Earning a graphic design degree will help you take your skill and your resume to another level. While graphic design is a profession that requires creativity and an innate ability to create something unique, it also requires technical coding and programming skill that you can get through formal training. While a degree could be the only thing separating you from your career, getting a higher education can cost a significant amount of money.
If you want to reduce the amount of money that you spend to start a career in graphic design and increase your earning potential, it is time to learn how to make your degree affordable. Here are some valuable tips that you can reference as you search for the best graphic design and web development programs.
Choose a Regionally Accredited Program and Apply for Financial Aide
Just because you want to find an affordable degree program does not mean that you should overlook the importance of accreditation. Accreditation is a standard in education and it is what keeps institutions and departments honest. When you choose a college that is regionally accredited, it can actually benefit you in keeping your out-of-pocket expenses down. In addition to proving that the school offers high-quality instruction, regionally accredited are recognized by the US Department of Education. Being recognized by this entity means that students who attend the school can apply for Federal aide.
While aide is based on your need and does not cover all expenses, it can help you pay for a significant amount of your tuition or living expenses. You should always fill out a FAFSA application and list the schools you are thinking about attending so that your income and eligibility can be reviewed. You may be surprised that you qualify for a grant that does not have to be repaid.
Apply for Field Related Scholarship Awards
Financial aide can be very helpful, but there are other awards that can help you cover other educational expenses. Many people are intimidated by the prospect of applying for scholarships because the competition can be very fierce. While you are not guaranteed to win an award based on your merit, the likelihood of you getting a scholarship depends on the type of scholarship that you apply for.
If you apply for school specific scholarships that you qualify for, you are highly more likely to win an award than you would if you applied for a competitive national one. For the best odds, start by asking your Student Affairs department for a list of the awards only given to students at your school. After applying for each of these, you can look for needs-based opportunities that are given out by community organizations to residents in the area.
Only after you have reviewed both of these channels should you turn to national professional organizations like the American Institute of Graphic Arts. There is heavy competition, but because they are for students in the field, applying to these opportunities through your student chapter could make all of the difference in the amount of money that you end up paying to attain a professional craft.
Graphic design is a field that is only projected to grow as more and more businesses turn to the Internet to promote their brand. While you can build your craft through practice, you do need formal training to be taken seriously by employers or clients. If you want to keep the costs down while you get that formal training, try out the ideas above and you can get your graphic design degree without paying for everything in the form of student loans.
Related Resources: